Learn about innovaTel's solutions during COVID-19 →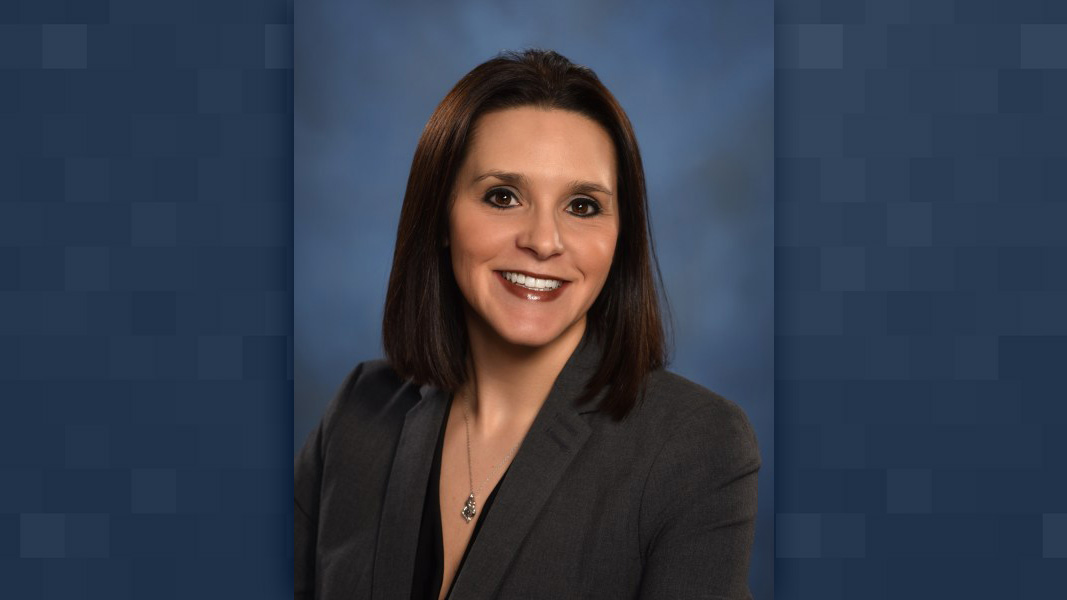 Clinical partnerships with innovaTel are tailored to an organization's needs, but they're also supported by the relationships that are established and fostered between an organization and innovaTel's clinical liaisons. Lindsay Jeglinski, innovaTel's Director of Clinical Performance, established the critical role when she joined the company shortly after its inception, and she now oversees an internal team that supports its clinical partners.
Lindsay brings years of diverse clinical experience to her role, which is vital to understanding the needs of innovaTel's clinical partners and the demands faced by providers. Here is a look at her role and how the support of a clinical liaison sets innovaTel apart as a valuable telepsychiatry partner.
Q: Describe your role as Director of Clinical Performance.
A: My role includes working closely with clinical partners to manage new relationships or foster existing ones, where hours may be increasing or additional services may be added. I facilitate innovaTel's initial clinical workflow calls with our sales and marketing team to determine the needs of potential partners and I help vet provider candidates to identify a solid match for partners. On a day-to-day basis my role can vary, but it primarily focuses on providing support and offering problem resolution plans for partners and providers.
Q: You have a pretty extensive clinical background. How does that experience help you in this role?
A: I began my career in social work in child protective services and then returned to school for nursing. I have been a psychiatric nurse since 2007, when I was fortunate enough to work with innovaTel's founders in our local community mental health center. I served various nursing roles in private practice, community mental health clinics and a crisis residential program. I also spent a short time in managed care conducting utilization review for behavioral health and substance use disorder services. In my early nursing career, I also worked in pediatric home health with a variety of medically complicated children and adolescents. 
I have always felt that my experience as a social worker led me to a career path in behavioral health nursing. That training and experience provided an opportunity to work with a number of families who had behavioral health needs. In both social work and nursing I have been afforded the opportunity to see a wide variety of behavioral health needs, settings and services. Those experiences have shaped me as an individual but have also provided me the opportunity to work with our partner organizations and providers knowing that I have been in their shoes. I know how challenging it can be to provide direct care to the populations with whom our partners and providers are working. I have gratitude and respect for those on the front lines every day working to improve outcomes for those patients in their communities.
Q: What type of support do you offer the organizations and clinicians with whom you work?  What does "support" look like?
A: Support can vary and it can change as partner contracts adjust and grow. Up front, the implementation team works diligently to assure that all aspects of onboarding providers with an organization are managed in a timely fashion. We assist in credentialing, our IT director determines technology needs, and the clinical liaisons plan for providers to begin treatment sessions by stepping through partner work flow to assure that providers are successful in joining their clinical teams and prepared to begin seeing patients. Once providers go live, we check in frequently to assure everything is running smoothly. 
We also address more specific requests, such as workflow efficiencies, providing templates and training newer nurses (or MAs) on evidenced-based practices. This support can be provided in numerous ways including email, phone, Zoom or, before COVID-19, in person. We make ourselves available and assure our partners and providers that they have easy access to us. Our support is customized to the needs of the provider and the organization, and we help solve the day-to-day issues organizations might have while providing alternative ideas on how to use the resources they have internally. 
For example, we may assist a clinic in maximizing provider schedules and training onsite staff in how to make the most efficient use of a provider's time.  If questions arise over state specific concerns, we help navigate the ever changing landscape of telehealth by utilizing our internal compliance department, providing the clinic with trusted resources to reference, and connecting them with current clinics to foster a peer support network. We work with the clinic to resolve any issues and help coordinate internal mentoring and support with our CMO, Director of Clinical Nurse Practitioner Services Services and Director of Teletherapy. 
Q: Why is this type of support so valuable to organizations and clinics?
A: We have a true commitment to quality care and access to behavioral health services. The clinical knowledge of our team assists us in being a team member in care delivery. My role is to help foster partnerships that will last and ultimately benefit the patients. We want to provide a smooth collaboration between our providers and the clinic's workforce.
Q: How is innovaTel's model, which includes support from someone like you, unique in the telepsychiatry industry?
A: We feel there is significant value in the fact that innovaTel provides clinical support and truly "knows" what challenges our partners are navigating, since we've been in their shoes.  We take the stress of administrative oversight of remote providers off the shoulders of clinical leaders, allowing them to focus their time on patients. 
Q: How does it feel knowing your work is helping clinics and organizations improve access to care for patients in need of treatment?
A: I went into this profession with a passion and commitment to helping others. There are many days that I miss working directly with patients but innovaTel provides the opportunity where I still feel that my work impacts patients. Knowing we are providing a quality provider to an organization and expanding access to a needed service they might not otherwise have is very satisfying. We are looking for long term relationships with our providers and partners and know how valuable that is to patient care. I have personally been involved with partnerships between providers and organizations that have been maintained for nearly seven years.
Q: When you aren't working, what keeps you busy?
A: I have a busy household, with three children ages 9, 8  and 5 and two dogs.  I also spend evenings and weekends helping to manage our family's manufacturing business.
To learn how to integrate telepsychiatry into your practice, connect with one of innovaTel's experts.
---
Internet Explorer is no longer supported.
Please use a different browser like Edge, Chrome or Firefox to enjoy a full web experience.
It's easy to make the switch.
Enjoy better browsing and increased security.
Yes, Update Now