Learn about innovaTel's solutions during COVID-19 →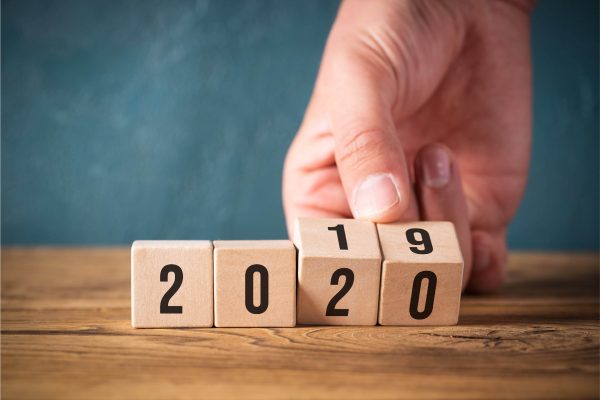 After another busy year, I'd like to take a moment to reflect on what innovaTel Telepsychiatry accomplished in its fifth year of business and where we are headed in 2020.
Reflecting on 2019
At innovaTel, 2019 was a year of strategic change. We made exciting changes to our administrative team and additions to our board that put us in a great position heading into 2020. Our fundamental mission has remained the same, we are dedicated to increasing access to quality psychiatric care and are seeing that through our growth of patient encounters year over year; increasing the number of patients that are able to receive care at our partner facilities.
We are very proud of the following changes and accomplishments we've had in 2019 and plan to further push for parity in behavioral healthcare in the next year.
innovaTel become the first company exclusively focused on telepsychiatry to earn ClearHealth Quality Institutes Accreditation for Telemedicine.
We are very pleased that Linda Rosenberg, immediate past President and CEO of the National Council for Behavioral Health has accepted the position as Co-Chair of innovaTel's Strategic Advisory Board, joining former U.S. Representative (D-RI) Patrick J. Kennedy, as Co-Chairman. The Strategic Advisory Board is comprised of national leaders in the field of behavioral health delivery and will provide guidance on innovaTel's mission.
We announced additions to our clinical administrative team, joining Dr. Robert Wilson, innovaTel co-founder and Medical Director, Dr. Liberty Eberly, innovaTel co-founder, will assume an additional leadership role as Chief Medical Officer and Dr. McCray Ashby, a child psychiatrist that has been on our clinical team for the past five years will join the clinical leadership team as the Director of Medical Integration & Training.
In response to frequent requests from our customers, we added licensed clinical social workers (LCSWs) to our clinical team and we are now proud to be able to provide teletherapy services in addition to telepsychiatry services.
We have experienced significant growth this year, innovaTel clinicians have had 120,000 patient encounters in 2019; increasing by 63% year over year.
Going forward, innovaTel remains committed to providing care to individuals struggling with addiction. We are looking forward to the DEA publishing the regulations that would support the provision of MAT via telepsychiatry. To that end, please see the Stakeholder letter to the DEA on Ryan Haight Special Registration.
Looking Forward
Going into 2020, innovaTel intends to continue the momentum of increasing access to care by growing our organization and maintaining a strong presence nationally. We value the relationships we have with national and regional organizations and look forward to another year of partnership.

NatCon 2020

We are looking forward to being a sponsor and sending a large team to NatCon in Austin, Texas; the single biggest event in behavioral health.
We will be sponsoring a $10,000 prize for the inaugural Technology Shark Tank during National Council's NatCon20 Conference.
Growing Our Team

We are excited to continue to expand our clinical and administrative team in 2020 with significant additions to our business development and clinical recruitment team.
To that end, we welcome some key additions to the innovaTel team including:

Polly Cooper: Clinical Recruiter
Kim Gildea: HR Coordinator
I am very proud of the strides our team has made in 2019. innovaTel has continued to meet our fundamental mission of timely access to quality care. I would like to thank our team, customers, and partners who made this possible. On behalf of the innovaTel team, we look forward to continuing to make a positive impact on the behavioral health space and are committed to making timely access to care available to everyone across the country with the use of telepsychiatry.

-Jonathan Evans
President & CEO
---
Internet Explorer is no longer supported.
Please use a different browser like Edge, Chrome or Firefox to enjoy a full web experience.
It's easy to make the switch.
Enjoy better browsing and increased security.
Yes, Update Now