Learn about innovaTel's solutions during COVID-19 →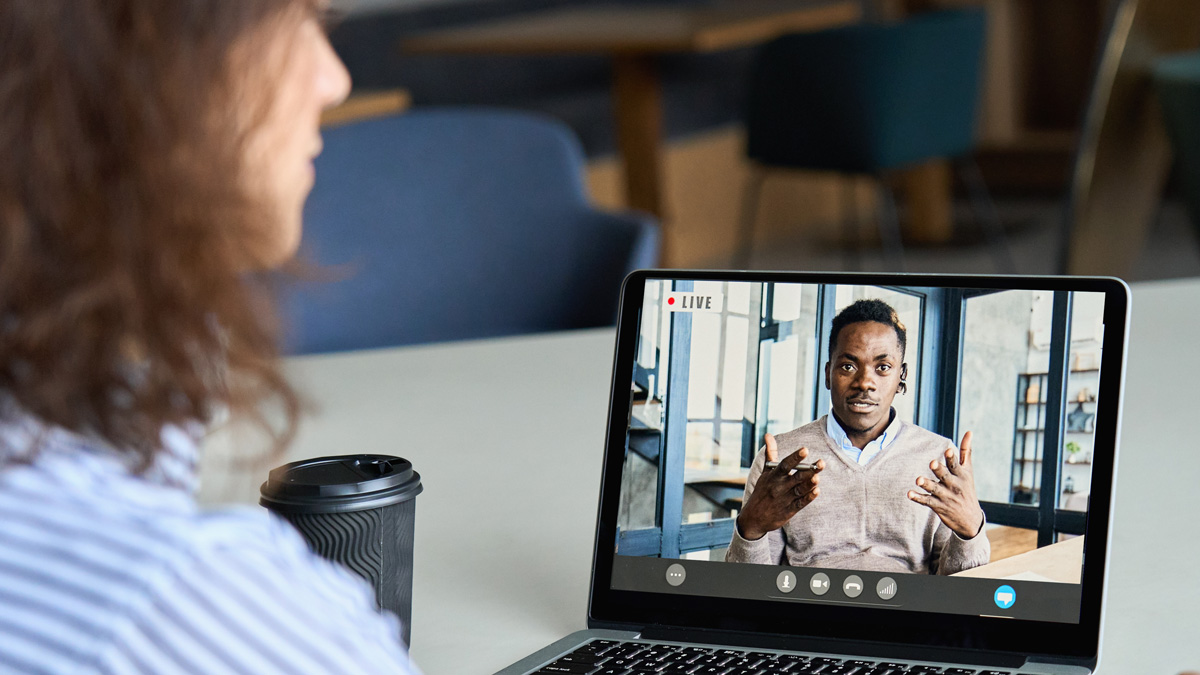 The landscape for care, specifically for mental and behavioral health treatment, is evolving. Statistics released in a recent report by ZocDoc indicate that as virtual healthcare visits begin to decline overall, they continue to climb for mental health care, accounting for 87% of mental health visits in June of 2022.
As telehealth, particularly telepsychiatry, is more widely adopted as a means to deliver care, access to care is improving. And with improved access comes improved outcomes. 
At innovaTel, a national leader in telepsychiatry partnerships, we are encouraged by the increased adoption of telepsychiatry. But we recognize that barriers to care still exist, and it's important to recognize those barriers, knowing some may change over time. 
The COVID-19 pandemic serves as a perfect example of unforeseen barriers suddenly becoming a focal point across the industry. And, thanks to waivers at the federal level, some of those barriers were overcome—at least temporarily. 
Looking across the industry, at this moment in time, a number of barriers exist from language to privacy concerns to the prescribing of controlled substances. We're going to take a look at five other barriers to care and consider how telepsychiatry could neutralize them for clinicians and organizations offering treatment and the patients seeking care.
5 Barriers to Mental Health Treatment & Access to Care
Gas Prices

The price of gas, for a variety of reasons, has skyrocketed in 2022 to record levels. The current national average has now topped $5 per gallon, which is up almost a dollar a gallon since April. It is a painful pinch being felt by every motorist, but most especially lower income individuals who will need to make difficult decisions on how to maximize the gas they have. Necessities come first, and sometimes healthcare is not prioritized along with food and work. Just as telepsychiatry improved access to homebound patients in quarantine or lockdown during the height of the pandemic, so too does it improve access in an era where the cost of transportation feels exorbitant. 

 

Geography

Dovetailing with the pain at the pump, a patient's location relative to a clinician or organization offering the care they need could present a barrier to treatment. Further, patients living in treatment shortage regions, in both urban and rural areas, may not have access to the credentialed specialists they need to see. Telepsychiatry partnerships that allow organizations to add clinical specialists to their teams remotely, improve access to care for patients facing challenges created by geography.

Race & Age

Studies have shown that older adults, as well as Black and Hispanic patients, are less likely to engage with telehealth options than their younger, white or Asian counterparts, according to the Journal of the American Medical Informatics Association. That means, for example, that they may not be benefiting from the access afforded by telepsychiatry and could be missing out on treatment they need — should they be facing any of the most common barriers to care. Age and race, according to reports, are also factors into the type of telehealth modality a patient is more willing to use.

Culture

Several reports, and even case studies developed at innovaTel, have shown the value of culturally competent providers for patients in need of treatment. From race and ethnicity to gender and sexual orientation and identity, patients who identify with and find connections with providers more frequently engage with and continue treatment. The biggest challenge, especially in regions of less diversity, is the availability of culturally competent providers — an obstacle that telepsychiatry effectively removes.

Technology

Not all internet providers are created equal. And not everyone has access to it at all. Statistics indicate that about 19 million Americans still lack access to reliable internet, 14 million of them living in rural areas. Telepsychiatry partnerships, where patients visit an office and connect with a remote provider, allows for specialized treatment that might not otherwise have been available.
Eliminate the Barriers to Mental Health Care with innovaTel
To learn more about innovaTel's telepsychiatry partnerships and how they work for clinicians and organizations, don't hesitate to reach out to us with any questions you may have.
If your organization is interested in partnering with a telepsychiatry provider dedicated to providing long-term solutions to care and breaking down the barriers to mental health care treatment and access to care, contact us today. We will schedule a meeting, match you with an experienced behavioral health professional, and guide you through the process of providing telebehavioral health solutions to your patients.
---
Internet Explorer is no longer supported.
Please use a different browser like Edge, Chrome or Firefox to enjoy a full web experience.
It's easy to make the switch.
Enjoy better browsing and increased security.
Yes, Update Now