Learn about innovaTel's solutions during COVID-19 →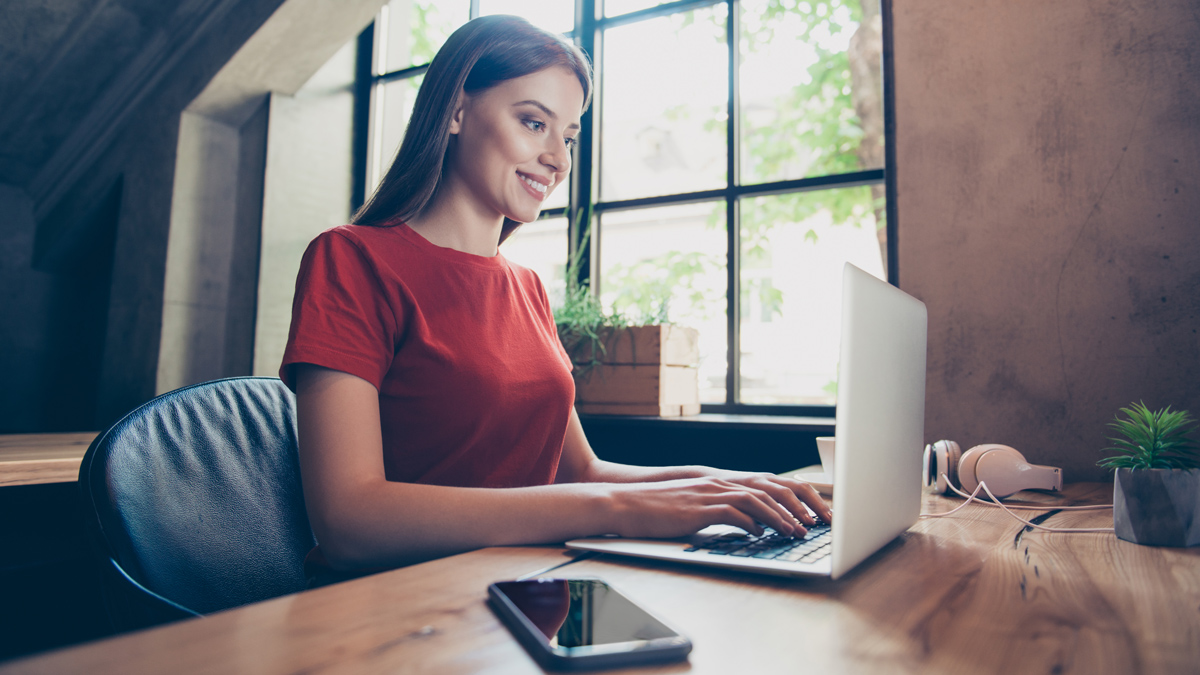 As the demand for behavioral health care continues to rise, organizations in search of qualified providers—from psychiatrists to psychiatric nurse practitioners to licensed clinical social workers—may be ramping up their recruitment efforts.
The demand, coupled with a nationwide provider shortage, creates a job market for psychiatry careers that could easily become overwhelming for anyone in search of an ideal fit. And once a provider layers in the possibility of working with one of the industry's many telebehavioral health companies, the search suddenly includes additional nuance when weighing one opportunity against another.
As a leader in the telepsychiatry landscape, we at innovaTel understand what's important to providers because we were founded by providers. Grounded by our clinical roots, we've seen that providers in demand are prioritizing seven key factors when choosing to join a telebehavioral health company.
Here's what we found.
7 Factors to Consider When Searching for Telebehavioral Health Jobs
Participation Is Better Than Placement

Hiring processes differ from one staffing agency to another. Regardless, most providers and most organizations in need of staffing support would prefer to be active participants in the hiring process rather than receiving a "placement" or "assignment" that may not be the best fit. Participation throughout the hiring process, we've found, improves provider retention, creates a more amicable work environment and positively affects patient relationships. So, at innovaTel, we embrace a matchmaking-style approach to our partnerships, allowing both the provider and the organization to discover a good cultural fit, allowing for a more seamless integration into established clinical teams.

Technical Support Is Critical

When it comes to telemedicine, technology is integral to every aspect of the job. As providers who connect with patients in need of care remotely, technical mishaps need to be addressed with speed and efficiency to ensure the proper delivery of care. At innovaTel, we outfit our providers with all the technology, and technical support, they'll need to deliver remote care.

A Proven Model Matters

It is no secret that the COVID-19 pandemic introduced new acceptance for, and new players in the field of, telemedicine in general—including telepsychiatry. However, a company's longevity in the field offers providers peace of mind, knowing they're working for and with a company that understands the unique challenges and varied needs of behavioral health providers, organizations, patients and the industry itself. innovaTel's founders have more than 30 years of clinical experience, with providers seeing patients in 35 states.

Clinical & Peer Support Are Important

Remote work, in any capacity, can have its benefits and its drawbacks—most notably among them being isolated and unsocialized. Providers in search of quality telebehavioral health companies, or opportunities as psychiatric nurses or licensed clinical social workers, benefit greatly from a work environment that offers clinical and peer support, which is why we so appreciate our team of clinical liaisons at innovaTel. Team environments in the telebehavioral health field, we've found, are vitally important to providers in search of new opportunities. And our clinical liaisons offer support from the get-go.

Benefits & PTO Are Priorities

The behavioral health field is taxing and can lead to burnout. The average turnover rate for the field has been reported at 40%, but has been quoted as high as 70%, which means sought-after providers specializing in complex patient populations require competitive benefits packages and reasonable paid time off. Work-life balance, particularly in a remote work capacity, is a critical priority for those in search of employment at a telebehavioral health company. At innovaTel we recognize all of these factors, which is why we offer our providers competitive benefits that include 401K savings plans with match, CME funds, PTO and more, which we believe supports our 95% provider retention rate.

Meaningful Work Matters

As a company that works extensively with Community Mental Health Centers (CMHCs) and Certified Community Behavioral Health Clinics (CCBHCs), we know that providers are grateful for the opportunity to engage in meaningful work that improves access to care for the most vulnerable populations. The providers we work with are delivering care in underserved areas, offering specialized treatment where it might not otherwise be accessible and working with patients who are SMI or experiencing co-occurring conditions. In addition, social and cultural training allows our providers to create informed connections with patient populations that might otherwise shy away from treatment.

Informed Leadership Makes a Difference

Psychiatrists, psychiatric nurses and licensed clinical social workers engage in challenging work on a daily basis. And working for a company where the leadership has walked in the same clinical shoes as the providers they're employing genuinely makes a difference. At innovaTel, we believe the fact that we were founded by providers who spent years treating some of the most challenging patient populations is a valuable benefit to the organizations we serve and the providers we add to our staff.
Looking for the Best Telebehavioral Health Jobs? Explore innovaTel's Career Opportunities
innovaTel offers remote telepsychiatry providers the chance to build strong and lasting connections with patients and colleagues in a team setting. We use a careful matchmaking process to ensure that both providers and organizations have the best chance to succeed, together.
Explore our careers page to learn more about opportunities with innovaTel or apply now!
---
Internet Explorer is no longer supported.
Please use a different browser like Edge, Chrome or Firefox to enjoy a full web experience.
It's easy to make the switch.
Enjoy better browsing and increased security.
Yes, Update Now