Learn about innovaTel's solutions during COVID-19 →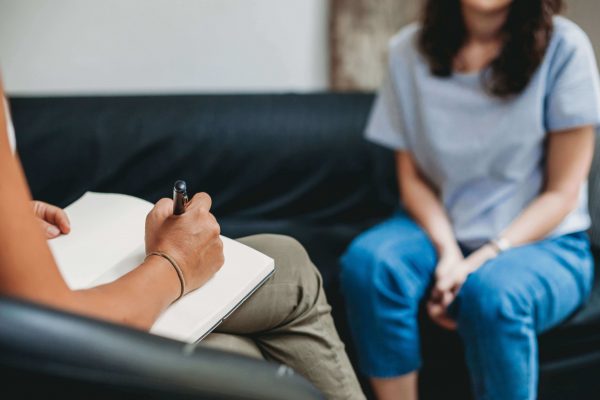 Adding Telepsychiatry to Your Counseling Practice
"I'm Considering Adding Telepsychiatry to my Counceling Practice, what Should I Do?"
Over the years of providing telepsychiatry, we have found that these are critical pieces to investigate and have in place prior to launching telepsychiatry:
Ability to Bill for Psychiatric Services
Ability to Capture Vitals In Your Office
Electronic Medical Record with Electronic Prescribing Enabled
Dedicated Telepsychiatry Room
Estimated Patient Demand
With the national psychiatric provider shortage, more and more counseling centers are looking at options to bring psychiatric services into their practice. The convenience of bringing psychiatric services in house is a tremendous resource for your clients, however, it would introduce some new workflows and innovaTel can walk you through what you would need in order to successfully add telepsychiatry to your practice.
Imagine this, you are seeing a client and feel that they could benefit from psychiatric treatment in addition to your counseling services. Right now, you probably have to refer them outside of your practice and with most communities, many psychiatrists have pretty significant wait times to be seen.
What if instead of having to refer out to another office, your clients could receive psychiatric services in the same place that they are receiving counseling? Plus, you can add a psychiatrist to your treatment team that can become a collaborative member of your team.
There are a number of benefits to bringing this service in and there are also some new workflows to consider to prepare your practice for this next step.
If you are looking into bringing psychiatric services into your practice, here are a few things to look into prior to engaging with a telepsychiatry service.
•Research Reimbursement for Psychiatric Services: There's a very good chance that you have not billed for psychiatric services in the past and this will be new for you. innovaTel recommends taking a look at the most commonly used psychiatric CPT codes and researching what those codes reimburse with the insurances that you accept. With our clinical partnerships, our clinicians become credentialed with your payers and you do the billing for their services.
•Vitals: In order to meet the standards of care, innovaTel requests that vitals are captured prior to each telepsychiatry appointment. Is there someone in your office that can be capture basic vitals like height, weight and blood pressure prior to an appointment for the psychiatrist?
•Electronic Medical Record: Does your practice utilize an electronic medical record? If not, this is a requirement of most telepsychiatry companies. If you do have one, it's worth looking into whether or not electronic prescribing is an option with your current system. For many systems, this is a feature that can be turned on or off. Some electronic medical records do charge to turn this feature on, so it's worth checking with your current system what the capabilities and costs are.
•Telepsychiatry Room: Do you have space available within your practice to setup a telepsychiatry room? This space does not need to be large, but it does need to be a dedicated room that provides a confidential space for the client and provider to connect.
•Part-Time or Full-Time Provider: At innovaTel, we speak to many counseling centers that are not sure of how many hours per week they would need a psychiatrist since this is usually a new service.
At innovaTel, we recommend surveying your current clients to get a sense of their interest in utilizing psychiatric services within your practice. This is helpful in determining the need that you have.
Many telepsychiatry companies have minimum weekly commitments, so it's important to get an estimate of your patient demand prior to getting started. At innovaTel, we have a minimum weekly commitment of 16 hours per week. If you're not sure what to expect, a full-time psychiatrist practicing 40 hours per week has an average caseload of 600-800 patients.
---
Internet Explorer is no longer supported.
Please use a different browser like Edge, Chrome or Firefox to enjoy a full web experience.
It's easy to make the switch.
Enjoy better browsing and increased security.
Yes, Update Now