Learn about innovaTel's solutions during COVID-19 →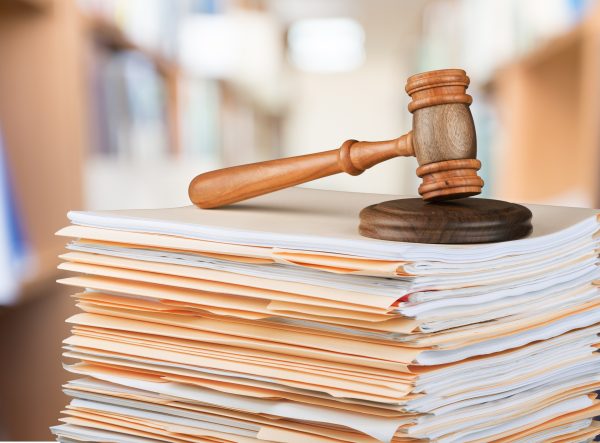 Despite legislative ups and downs in 2018, some notable progress was made in 2018 to push Mental Health Care Reform to the forefront, addressing the opioid crisis and efforts to grow the behavioral health workforce.
However, starting in January of 2018, healthcare was a major topic for the legislative branch with the executive branch pushing for reform. This proposed reform eluded to the potential for patients to have less access to or lose coverage for behavioral health services. Organizations such as the National Council for Behavioral Health, along with other advocacy groups, opposed these potentially harmful changes and continue to lobby for the protection of these services.
Behavioral Health Legislation Accomplishments in 2018
Mental health care advocates worked hard at the capitol and back in their communities to support initiatives and legislation that would keep mental health on the table for discussion. Linda Rosenberg, the National Council for Behavioral Health's President and CEO, looks back at 2018 feeling "proud of what the organization itself and its network of partners and organizations have accomplished. The persistence of these dedicated advocates has both protected services that benefit people in our own communities and move the needle on important legislation necessary for progress."
2018 accomplishments:
Increased treatment funding to fight the opioid epidemic.
Access was extended for medication-assisted treatment in underserved areas using telepsychiatry
Integrated care improved and became more effective with the adoption of electronic health records
Providers now have the ability to register with the DEA to prescribe controlled substances to their patients, even via telemedicine.
A loan repayment program for behavioral health treatment providers was established to address the scarce workforce
Telepsychiatry Specific Legislation
The two most substantial telepsychiatry changes that occurred in 2018 are very much intertwined. Medication-assisted treatment (MAT) is a treatment method that pairs cognitive therapy with medication and is considered the gold standard for treating those suffering from opioid addiction. Unfortunately, many people battling addiction have no access to MAT or insurance that sufficiently covers the treatment. It is often more difficult for people living in rural and frontier communities to access this combination of treatment, regardless of the staggering rates of opioid addiction in these communities compared to the rest of the country.
This ties into the new DEA registration change because individuals living with certain mental illnesses often require medications categorized as controlled substances. Telemedicine and telepsychiatry allow doctors to provide health care services remotely with the help of technology. This new legislation helps these individuals by making treatment available in areas without regular access to physicians that prescribe psychiatric medications.
Heading Into 2019
As 2019 continues, we expect to see healthcare continue to be one of the dominant topics facing the legislative branch of government. With Affordable Care Act uncertainties, Medicaid waivers and the potential for funding cuts, there is still plenty of work to be done.
---
Internet Explorer is no longer supported.
Please use a different browser like Edge, Chrome or Firefox to enjoy a full web experience.
It's easy to make the switch.
Enjoy better browsing and increased security.
Yes, Update Now