Learn about innovaTel's solutions during COVID-19 →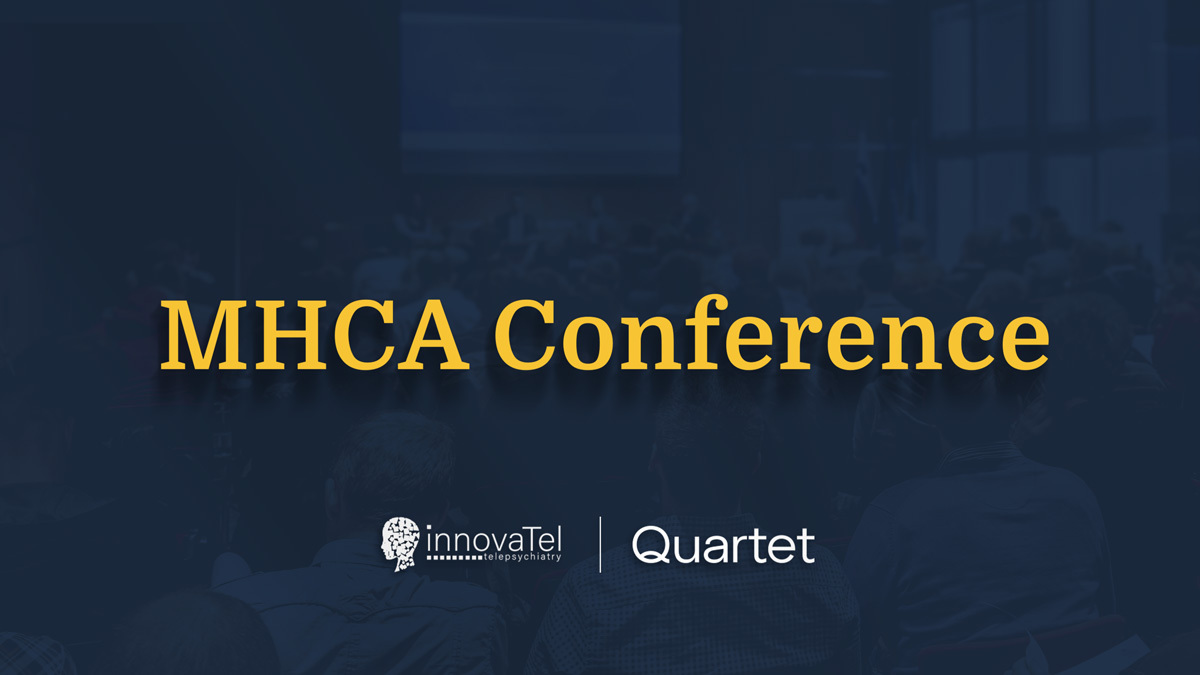 At innovaTel, we understand that the need for growth and innovation in the behavioral healthcare space is not limited to the organizations providing care to patients in need. As industry leaders in telepsychiatry, we recognize that our reach and our ability to continue to improve access to care needs to evolve, too, in order to remain relevant and make an impact on patient care.
It's one of the reasons that our partnership with Quartet Health, a tech-enabled mental health care company focused on delivering speed to quality care for all, makes complete sense. And, for the first time since joining forces in early December, the CEOs of both innovaTel and Quartet Health will come together to deliver a presentation that will shed light on the journeys of both companies and where they hope to go together.
As part of the annual winter conference for MHCA, a national leadership organization for innovative and entrepreneurial behavioral healthcare organizations, innovaTel CEO Jon Evans, Quartet Health CEO Puneet Singh, and private equity investor Chris McFadden will share innovaTel's founding story, market growth, and recent acquisition by Quartet Health as the two companies join forces to deliver speed to quality mental health care for all.
The coming together of the two organizations comes at a time when demand for behavioral health care has never been higher. As innovaTel has been working over the years to improve access to care through remote telepsychiatry partnerships, Quartet has been focused on improving the speed to quality care for all. As partners, the two missions converge and create the ideal environment for improved care — particularly in underserved areas — as patient populations, with increasingly complex needs, fuel an increased demand for care.
By bringing together technology, data and innovative patient care, the leaders at Quartet and innovaTel are improving access and speed to quality care. And, it's just the beginning of their partnership.
Are you attending the MHCA conference? Be sure to stop by our booth, learn more about the Quartet/innovaTel partnership and enter for a chance to win an Amazon gift card! 
Our recent whitepaper, which provides an in-depth report on the impact CCBHCs are making on care, is available for download now!
---
Internet Explorer is no longer supported.
Please use a different browser like Edge, Chrome or Firefox to enjoy a full web experience.
It's easy to make the switch.
Enjoy better browsing and increased security.
Yes, Update Now