Learn about innovaTel's solutions during COVID-19 →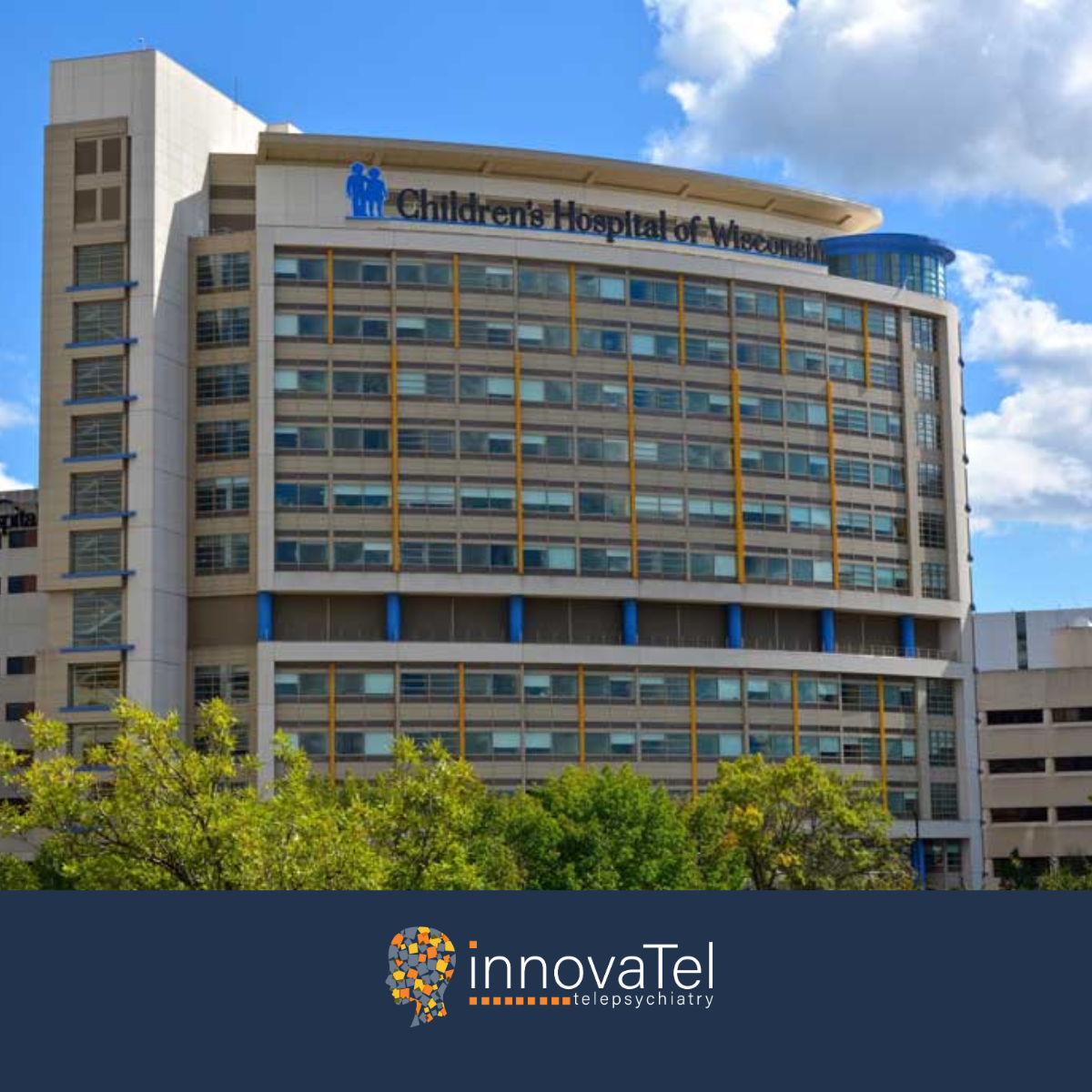 The shortage of qualified mental health providers can be felt across the country. In some places, and across some subspecialties, that shortage can be felt more than others.
In Wisconsin, the state's children were woefully underserved when it came to their mental and behavioral health needs, even despite the best efforts of the providers available to help. Medical College of Wisconsin, in response to a legislative effort to expand a statewide child psychiatry consultation program in 2019, shared statistics that offered a snapshot of Wisconsin's child and adolescent mental and behavioral health landscape.
On average, Wisconsin's children wait 6 months to 2 years to see a child psychiatrist. Illustrating the scarcity of care, 48 of the state's 72 counties don't have any child psychiatrists at all, while only 135 are practicing across the state. And, in 2018, Mental Health America ranked Wisconsin second-to-last in the country for its access to mental health care for youth experiencing a major episode of depression.
Children's Wisconsin, a nationally ranked, freestanding, acute care pediatric and children's hospital, felt those statistics every day. The need for mental and behavioral health care was very clearly outpacing the availability of providers, by a long shot. 
Jenny Walczak, a psychologist and clinical director at Children's Wisconsin, said the health system experienced geographic challenges as it worked to expand its psychiatry department.
Traditional recruiting methods, in an effort to shore up their capacity for patients at Children's Wisconsin, weren't as fruitful as they had hoped. And the demand for mental and behavioral health care, particularly among some of the most challenging patient populations, continued to grow.
"There is a raging mental health crisis," Walczak said. "It's not going anywhere." 
Facing a waitlist filled with more than 300 kids in need of psychiatric care, Walczak and her colleagues realized they were falling short of the Children's Wisconsin mission for Wisconsin kids to be the healthiest in the nation. Even with workforce projections and data analysis, Walczak and the Children's Wisconsin team knew the prospect of meeting the needs of the community were slim to none. 
"We were doing the community a disservice," she said. "So, we wondered, what do we need to do to meet them where they are?"
That's when Children's Wisconsin realized they needed a partner to offer support in a way that aligns with their specific needs and the specific needs of the community they were working tirelessly to serve. They knew that in order to have the healthiest kids in the nation, they'd need to work with specialists experienced in trauma and out-of-home care, and they'd need to find a solution to the geographic and financial obstacles they were confronting with recruitment.
A partnership with innovaTel, providing telebehavioral health providers with experience in subspecialties of care, became a game-changer for Children's Wisconsin. Learn how this partnership neutralized obstacles and paved the way for innovation, in Part 2 of this blog, coming soon!
To learn more about how telebehavioral health can improve access to subspecialties of care, including child and adolescent psychiatrists, download our whitepaper at the link below.
https://landing.innovatel.com/subspecialties-a-2023-priority 
---
Internet Explorer is no longer supported.
Please use a different browser like Edge, Chrome or Firefox to enjoy a full web experience.
It's easy to make the switch.
Enjoy better browsing and increased security.
Yes, Update Now