Learn about innovaTel's solutions during COVID-19 →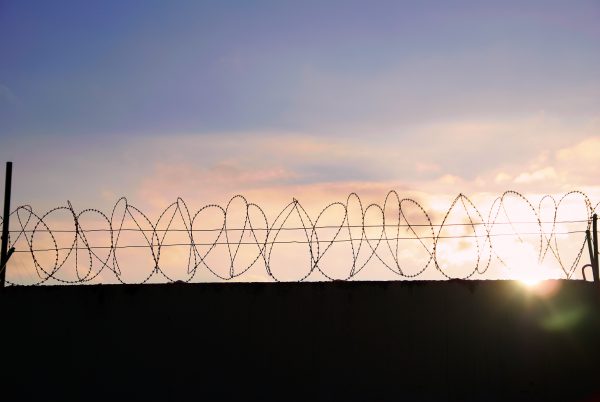 Correctional psychiatry is a highly specialized area of medicine that is often misunderstood and almost always underserved. innovaTel recognizes the need for experienced correctional mental health care professionals who understand these complicated and challenging environments and prioritize high-quality care for incarcerated individuals and strong communication with correctional staff.
This past spring, Dr. Keelin Garvey, a forensic psychiatrist and innovaTel's Director of Forensic Psychiatry, took a tour of the Erie County Prison. Dr. Garvey met with the prison administration to learn more about their operations and discuss how telepsychiatry could supplement their current psychiatric care.
Challenges Facing the Correctional System
According to Dr. Garvey, "Practicing psychiatry in a correctional environment, while challenging, is extremely rewarding and offers an opportunity to make a real difference in the lives of your patients. There is so much more to correctional psychiatry than prescribing medication! Communication across disciplines- medical, nursing, correctional staff, etc. is absolutely essential to providing appropriate care within a correctional environment. A good correctional psychiatrist understands the correctional environment and treats patients with consistency, fairness and compassion."
Most correctional systems face challenges recruiting and retaining qualified mental health professionals, particularly psychiatrists. Concerns about security and the inconveniences associated with working inside a prison or jail every day often scare away potential recruits. As a result, and despite the best efforts of many dedicated correctional mental health professionals, many inmates and detainees around the country have unmet mental health needs. They are often released back into the community with uncontrolled mental illness, which can contribute to recidivism.
We know that telepsychiatry provides a seamless solution to the gap in mental health care and specialization that is lacking in many correctional systems. Telepsychiatry expands access to patients in need, and has been proven effective both in the community and in correctional settings.
Program Logistics
While many jails and prisons have unique needs and capabilities, Erie County Prison is considering the implementation of telepsychiatry via a portable cart that would be brought to the inmate's housing unit. This proposal includes the use of a cart with a mounted monitor and built-in webcam, offering more flexibility and minimizing the movement of inmates throughout the facility. A nurse will bring the screen to the patients and get them set up for their sessions, mirroring the process at a typical outpatient care facility.
Why Telepsychiatry?
Telepsychiatry not only increases access to prompt care, but it also makes experts like Dr. Garvey more accessible to facilities without specific correctional expertise. Correctionally-experienced psychiatrists are even more limited in number than general practice psychiatrists, making a solution like telepsychiatry essential for raising the standards in correctional psychiatric care.
If you are interested in learning more about innovaTel's correctional psychiatry services, you can visit our services page or contact us.
---
Internet Explorer is no longer supported.
Please use a different browser like Edge, Chrome or Firefox to enjoy a full web experience.
It's easy to make the switch.
Enjoy better browsing and increased security.
Yes, Update Now