Learn about innovaTel's solutions during COVID-19 →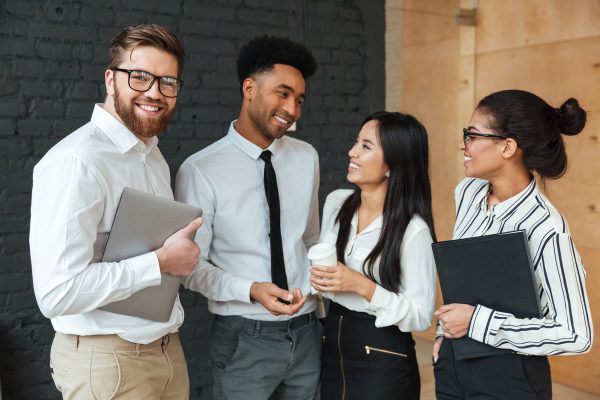 At innovaTel, we understand the importance of fostering a work environment that our employees and clinicians can thrive in. Working in the behavioral health field also makes us more aware of the effect that a work environment, good or bad, can have on an individual. With the conversations about mental health becoming less taboo, there has been more talk about what organizations can do to create a healthy work environment.
How Can Leadership Support An Employee's Well-Being?
There are a variety of ways organization leadership can support the mental health and wellbeing of their employees. Most of which come at no cost to the company or little additional considering the benefits.
Positive Reinforcement
Employers who take time to recognize their employees for their hard work and dedication have the ability to positively influence their attitudes and perceptions towards the workplace. It costs $0 to tell someone "good job" or "thank you for all of your hard work". Simple expressions of positivity and gratitude can go a long way in creating a healthier work environment.
Create Mutual Trust
Building mutual trust between the leadership and employees of an organization is an important first step to having an open dialogue about mental health and wellbeing at work. When employees feel as though they can go to management with their concerns and be heard they are more likely to have a positive outlook of the organization. This trust can also translate into better teamwork when it comes to overcoming obstacles.
Prioritize Wellness
Prioritizing the wellbeing of employees can be done in a variety of ways. Companies can choose to provide comprehensive health insurance plans that include coverage or resources for smoking-cessation, weight-loss, and substance abuse programs. Additionally, work-life balance can also be promoted by offering remote work days or flexible scheduling.
Healthier Workplace, Healthier Employees
Ultimately, creating a healthier culture at work requires the participation of all team members, and in order for this to happen a positive tone and attitude must start from the top. When employees feel valued at work they are more willing to support each other as well as management and the goals of the organization as a whole.
---
Internet Explorer is no longer supported.
Please use a different browser like Edge, Chrome or Firefox to enjoy a full web experience.
It's easy to make the switch.
Enjoy better browsing and increased security.
Yes, Update Now