Learn about innovaTel's solutions during COVID-19 →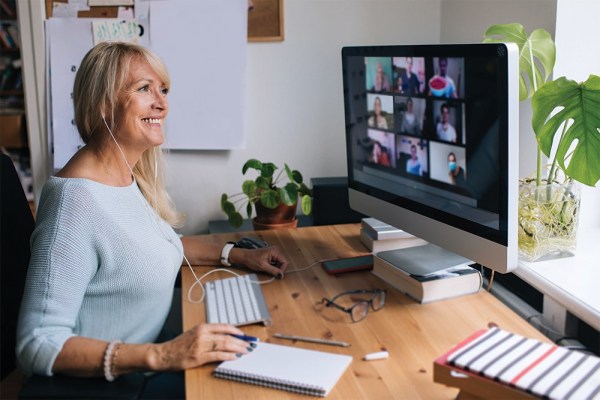 When a company is in need of workforce development, the most obvious route to meeting those needs is by adding a new team member.
Traditional protocol suggests a multi-step process that involves creating a job description, posting an ad, interviewing candidates, onboarding a new hire and making space for that new staff member to work. Add to that, the well-documented shortage of psychiatric providers, and clinical leaders are often challenged when it comes time to expand their teams.
But there's another way — one that creates efficiencies and allows clinical leaders to remain focused on patient care.
The rapid adoption of telehealth services over the past 12 months has provided new avenues for workforce development in the behavioral healthcare field, particularly among clinics and organizations that adopt a hybrid model of care — allowing for both in-person and remote care. One of the greatest benefits of telehealth services, besides its ability to improve access to care, is that it's not an all-or-nothing venture.
By partnering with a telehealth leader like innovaTel, clinics and organizations can expand their teams with additional psychiatrists, psychiatric nurse practitioners and licensed clinical social workers without having to create new space, incur unnecessary costs or worry about retention.
Costs, as any clinical leader knows, are a real, ever-present concern.
The costs associated with building an internal team are hard to pinpoint. One physician featured in Today's Hospitalist a few years ago estimated the cost of physician turnover at $400,000 to $600,000 after factoring in the costs associated with recruiting and onboarding.
While that figure doesn't specifically speak to the behavioral healthcare field, it does offer a glimpse into healthcare's workforce development landscape. Market experts have noted that healthcare's turnover rate is second only to that in the hospitality industry, and OnShift reports the average turnover rate for behavioral health is 40%.
As a clinical leader, you understand the context of the statistics all too well, which is why we take pride in our 95% provider retention rate.
By partnering with remote providers to improve the capacity for patient care at a clinic or organization, clinical leaders bypass a number of the most cumbersome aspects of workforce development — from recruiting to licensing to benefits — while reaping the benefits of increased scheduling flexibility, improved access to care, a reduction in no-shows and a shorter wait time for appointments.
Partnerships for telepsychiatry staffing services create flexibility, which is something the behavioral healthcare field needs as it navigates an increased demand and anticipates a "second wave" of patients in need of care in the months ahead as a result of the pandemic. And a hybrid model allows for clinics to treat patients in-person or remotely, as is most appropriate for the care a patient requires.
Innovative workforce development solutions and improving access to patient care go hand-in-hand. And this is innovaTel's sweet spot.
Telehealth services create sustainable solutions for clinical leaders managing an increasingly diverse population of patients who require different and complex levels of care. And a partnership with innovaTel allows clinical leaders to remain focused on care, remain at ease with budgets and remain confident in their pace and strategy for growth.
Discover how a hybrid model can help you help your patients.
---
Internet Explorer is no longer supported.
Please use a different browser like Edge, Chrome or Firefox to enjoy a full web experience.
It's easy to make the switch.
Enjoy better browsing and increased security.
Yes, Update Now