Learn about innovaTel's solutions during COVID-19 →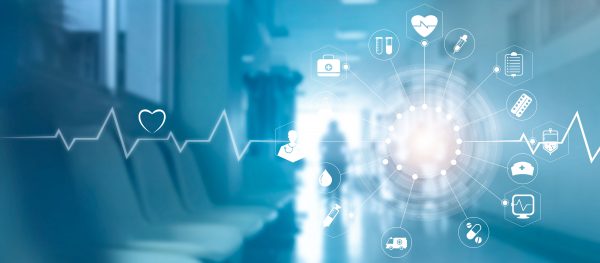 innovaTel Telepsychiatry is a clinician owned and operated telepsychiatry company that collaborates with community-based providers of care. We are fortunate to have a leadership team with decades of experience in the community mental health environment. The challenges we faced at our community behavioral health clinic reflected the national psychiatric shortage including:
Access to Care: The Henry J. Kaiser Foundation estimates that only 47% of the national demand for mental health is provided. CMS estimates that 58% of adolescents (age 12-17) with a Major Depressive Event (MDE) do not receive treatment. Delays in receiving timely psychiatric care are associated with more severe episodes for patients and extreme duress for families.
Maldistribution: Psychiatric professional are concentrated on the East and West Coasts and underrepresented elsewhere. The Department of Health and Human Services has designated more than 4,000 communities (most rural) as Mental Health Professional Shortage Areas (HPSA). These underserved communities represent over 90 million Americans.
Demographics: Clinical shortages in psychiatry are expected to increase as 59% of U.S. psychiatrists are aged 55 or older.
Medical Management: Supervision of behavioral patients under drug therapy has been diluted. According to the American Psychological Association (APA), primary-care physicians prescribe 80% of psychotropic drugs with limited training in the treatment of mental health disorders.
Treatment Patterns: Primary care physicians provide over half of the mental health treatment in the U.S. and about 25 percent of all primary care patients have diagnosable mental disorders. However, in primary care settings, many mental health conditions are not properly identified and treated.
This experience provides us with the unique insights into the challenges that providers face regarding the ongoing need for psychiatric coverage. Our approach to our partnership with providers is based on this experience. Over the past four years, we have learned how to enhance the partnership between our psychiatrists and our partner organizations with the goal that our clinicians are recognized as a virtual member of their clinical team. Based on the feedback from our customers, we are very pleased to say we have achieved our mutual goal of timely access to high quality psychiatric care. We currently have partnerships in nine states, in over 40 locations, with over 30 psychiatrists. Telepsychiatry is clearly an elegant solution to the ongoing and growing psychiatric shortage as evidenced by:
Access to Care: Institutional telepsychiatry employs a secure video communication platform to partner with local provider organizations in order to deliver best-in-class psychiatric care to children and adults.
Maldistribution: Telepsychiatry addresses regional staffing inequities by linking licensed psychiatrists to communities with chronic clinical labor shortages.
Demographics: Telehealth is a modality of care favored by younger physicians and telepsychiatry significantly reduces travel time and other frictional costs; thereby allowing more provider time to be allocated to patient care.
Medical Management: Working as a virtual member of the medical staff, a telepsychiatrist often assumes an ongoing patient supervision responsibility; thereby improving patient care management.
Treatment Patterns: Coordinated care programs allow telepsychiatrists to provide timely psychiatric evaluations of primary care patients without the need for a referral to a specialize mental health clinic or hospital.
---
Internet Explorer is no longer supported.
Please use a different browser like Edge, Chrome or Firefox to enjoy a full web experience.
It's easy to make the switch.
Enjoy better browsing and increased security.
Yes, Update Now