Learn about innovaTel's solutions during COVID-19 →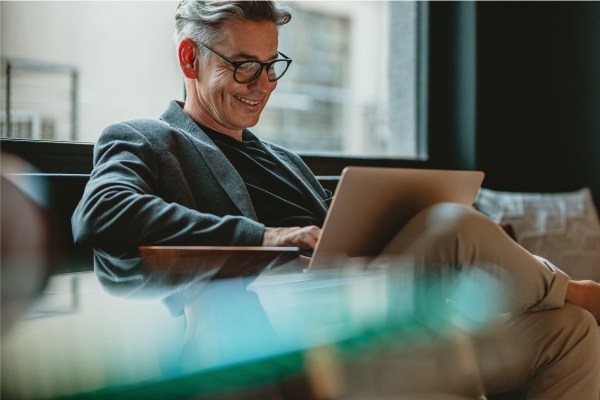 In the medical field, clinician turnover can take its toll on organizations, patients, and the clinicians themselves. Clinician turnover can be especially difficult in the behavioral health field due to the importance of building rapport and trust with patients. High turnover at a mental health care center is counterproductive to the success of patient treatment, often causing patients to seek treatment elsewhere, have delays in treatment or stop treatment altogether. At innovaTel, we believe that telepsychiatry has the power to reduce clinician turnover and create successful outcomes equal to in-person care.
innovaTel is extremely proud to have a 95% clinician retention rate which provides tremendous value for our clinic partners. innovaTel is very selective with the clinicians that are joining our team, ensuring that they are looking for a long-term partnership. In addition to selective hiring, innovaTel allows all clinic partners to interview and choose the clinician that is becoming a virtual member of their team, this thorough matchmaking process has also led to high retention rates.
Provider Burnout
One of the major causes of clinician turnover is clinician burnout. The behavioral health care environment with its packed schedules, fast pace, time pressures, and emotional intensity can put clinicians at risk for burnout. With telepsychiatry, your clinicians can benefit from a better work-life balance and increased efficiencies that reduce stress. Also, with the ability to work from home, clinicians have the opportunity to create a work environment and schedule that suits their needs.
Location Flexibility
A common barrier for care centers to encounter is a lack of local resources. Telepsychiatry allows organizations to source clinicians from all over the country, creating a wider pool to recruit from. Additionally, if a clinician were to relocate, a community care center could keep them on-board with the use of telepsychiatry resulting in minimal disruption and patient turnover.
A Focus on Patient Care
Mental health care clinicians choose this career path because they want to help people and improve the health of their communities. However, sometimes administrative work, a fast paced environment, and high patient demand can distract from this mission. The use of telepsychiatry, when established with an experienced partner, has the ability to increase efficiencies allowing the clinician to have a greater focus on patient care.
Find the Right Telepsychiatry Partner
With the right telepsychiatry partner, reducing clinician turnover is possible! At innovatel Telepsychiatry, your success is our success; which is why we take the time to properly match our partners with the right clinicians to choose from and provide on-going clinical support. We firmly believe that telepsychiatry can be a long term solution to increasing access to care and reducing clinician turnover. If your organization would like to learn more about innovaTel's services, we encourage you to contact one of our telepsychiatry experts today.
---
Internet Explorer is no longer supported.
Please use a different browser like Edge, Chrome or Firefox to enjoy a full web experience.
It's easy to make the switch.
Enjoy better browsing and increased security.
Yes, Update Now