Learn about innovaTel's solutions during COVID-19 →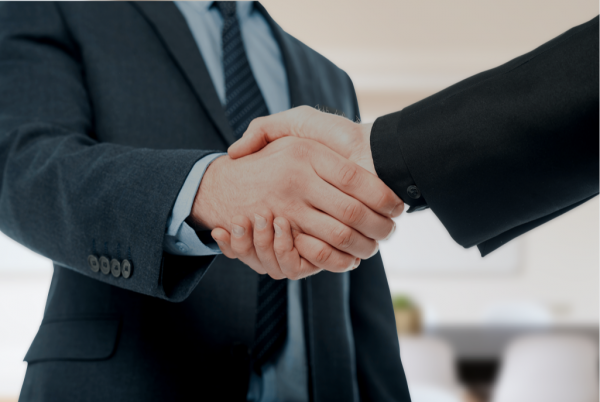 If your community mental health center has struggled with the increasing demand for care, chances are you have looked into bringing on a telepsychiatry partner to grow your team of clinicians. When searching for a telepsychiatry partner it is important that your organization takes a multifaceted approach when evaluating them in order to understand whether or not they will be a good match for your organization.
Cost
One of the first considerations that a facility will have when looking into partnering with a telepsychiatry service provider is whether or not the cost is sustainable. Additionally, it is important to evaluate the associated fees for recruitment and licensing. With innovaTel, you never pay recruitment fees when bringing on clinicians. When it comes to licensing the clinicians you choose to bring on board, innovaTel covers all fees associated with licensing, the DEA, malpractice, and benefits.
Experience
A telepsychiatry partner should bring a wealth of experience and expertise along with their services. Determining the professional background of a partner's leadership team may indicate whether or not they will understand the needs of your organization. A prospective telepsychiatry partner should have specific experience in providing services in a setting similar to yours with testimonials to back it up. Furthermore, the right telepsychiatry partner will be selective when hiring clinicians while also giving you the choice in who joins your team.
innovaTel's founding team has over 30 years of experience in mental health and understands the challenges that organizations face.
Support
When employing a telepsychiatry provider, your organization may need assistance in adapting to new technology and workflows. It's important to consider the type of support that will be available to you as a partner to ensure a smooth onboarding process. innovaTel partners have access to unlimited 24/7 IT and clinical support at no cost to your organization. We value long term partnerships and want to empower your organization to provide uncompromising care which is why we offer a high level of support. In addition to technical and clinical support, we can also assist your organization operationally by offering workflow recommendations and scheduling templates.
Quality Assurance
Prospective telepsychiatry partners should be able to provide you with the ways in which they track compliance and patient satisfaction. Tracking these elements is key when implementing a new method of care into your organization. innovaTel makes sure that your patients are receiving the highest quality of care by sending out patient satisfaction surveys to better understand their feelings towards the care that they are receiving. innovaTel also provides our partners with compliance monitoring to make sure that all legal, ethical, and professional standards are being met.
Affiliations
Lastly, when evaluating a telepsychiatry partner, the presence of professional affiliations and partnerships can help you to feel more confident in your choice. A company affiliated with prominent organizations and leaders in the behavioral health field has likely earned their endorsement for good reason. innovaTel is proud to be affiliated with the following like-minded behavioral health companies:
The right telepsychiatry partner will allow your clinical team to flourish, provide administrative and technical support when needed, and empower collaboration.
If your community mental health center or care setting of any kind is looking for a telepsychiatry partner, we encourage you to contact one of our telepsychiatry experts today. innovaTel is proud to be clinician owned and operated, helping us to better understand the needs of our partners.
---
Internet Explorer is no longer supported.
Please use a different browser like Edge, Chrome or Firefox to enjoy a full web experience.
It's easy to make the switch.
Enjoy better browsing and increased security.
Yes, Update Now