Learn about innovaTel's solutions during COVID-19 →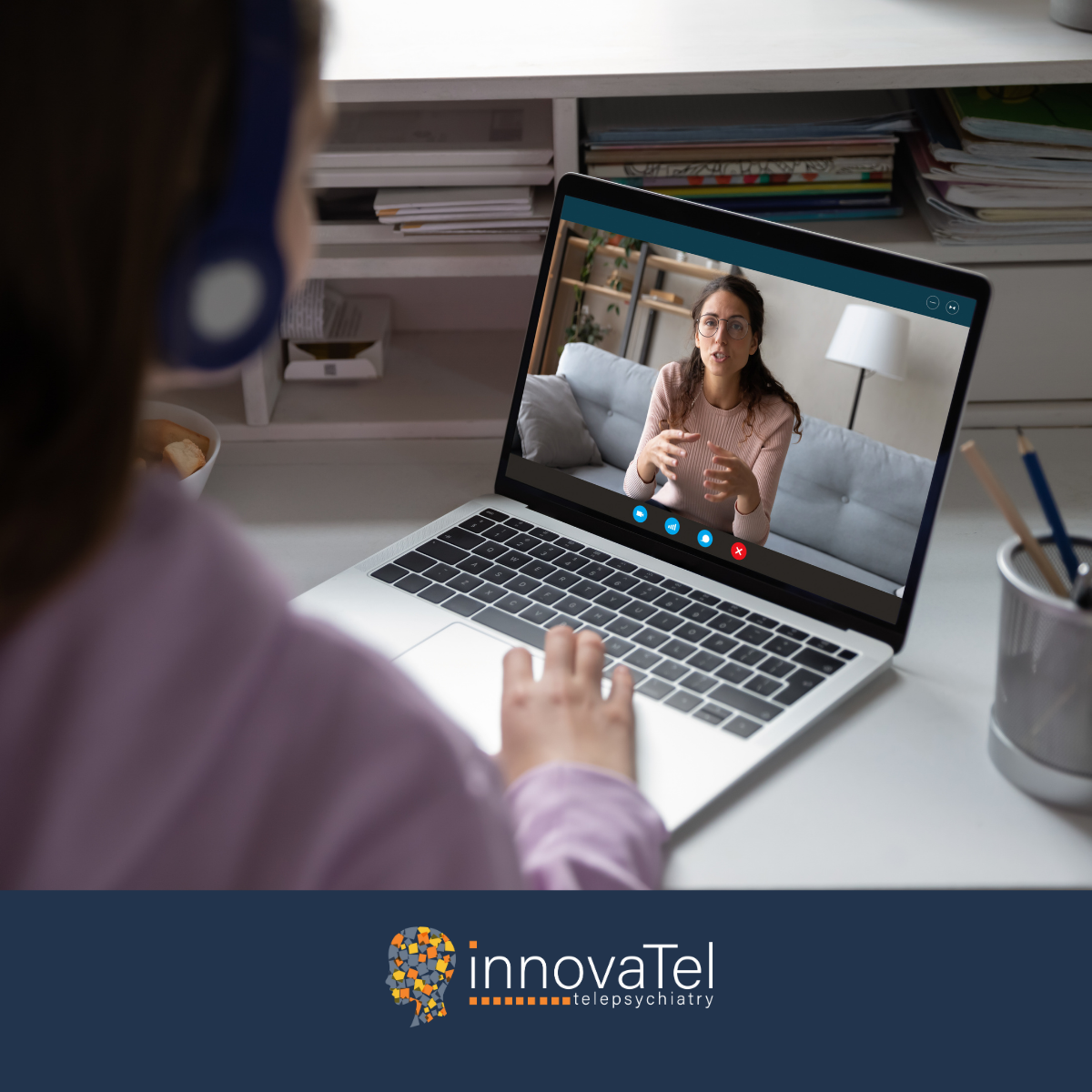 The need for child and adolescent psychiatrists far outpaces the availability of providers who specialize in that area of practice. In fact, the average wait time to see a child or adolescent psychiatrist, by some accounts, can be nearly two months. 
The American Academy of Child and Adolescent Psychiatry has labeled the workforce shortage in this specialty as "severe," as the U.S. averages just 14 providers per 100,000 youth. And as the demand for care increases, correlating to the well-documented rise in child and adolescent mental health concerns, the provider shortage could soon feel even more significant than it already is.
By joining clinical teams in a remote capacity, the seasoned child and adolescent psychiatrists at innovaTel bridge the ever-widening delta behavioral healthcare leaders are seeing between the needs of their patients and the availability of specialized care. Dr. McCray Ashby, a child psychiatrist who also serves as innovaTel's vice president of clinical education, has seen the benefits of improved access to specialized care first hand. 
"Telehealth has opened the door in different ways. A provider could, on the one hand, work in an area that may not typically have that type of provider," Ashby said, referring to child psychiatrists or providers of diverse cultures. "We can have an African American therapist in an area that doesn't typically have that provider. The flipside is those same individuals may be working in an area that doesn't typically have that ethnicity in that area – exposing an entire geographical location to people they don't normally see as leaders and providers in their areas."
From a treatment perspective, particularly when working with children and adolescents, Ashby said providers who receive DEI and cultural competence training are better equipped to enter patient engagements with a more robust awareness of patient experiences — regardless of their own social or ethnic background, creating opportunities for trust and connection.
During in-person visits, providers are able to break the ice with patients by playing games or having items in the office that children and adolescents can connect with or hold — such as puzzles or fidget toys. But, in a remote setting, those tactics aren't available. 
With that in mind, Ashby has a few practices he uses to effectively engage with patients as a child and adolescent psychiatrist in a remote setting. 
Everyone loves an animal.

When Ashby was in private practice, an office fish tank was an immediate draw for kids who came to see him. In a remote setting, he likes to ask patients or families if they would like to see his dog or guinea pig. "It is a great, simple way to get the child's attention," he said.

Subtle but significant artwork.

Ashby likes to use the wall behind him, while seeing patients, as a space to feature photos of obscure historical figures with diverse backgrounds as a way to support minority populations and demonstrate inclusion. And when kids recognize the figure, it serves as a nice icebreaker. "It allows for the development of a stronger relationship with the patient," he said.

Look beyond the diagnosis.

Recognizing that sometimes kids are viewed or perceived by their diagnosis, Ashby actively works to make the appointment about more than medication or symptoms. To do that, he engages with kids as kids, asking about upcoming holidays, discussing Halloween costumes and reviewing their favorite TV show. "It can be extremely important in building a good rapport," Ashby said. 

Connecting to the clinical site.

Since Ashby serves patients in markets that aren't in his immediate geographical area, he uses an app that informs him about the weather at the clinical site where his patients are being seen. "It helps me feel more connected by simply asking if the staff or families had any trouble with the severe weather, rain, heat, etc.," he said.
To learn more about how telebehavioral health can improve access to subspecialties of care, including child and adolescent psychiatrists, download our whitepaper at the link below. 
https://landing.innovatel.com/subspecialties-a-2023-priority
---
Internet Explorer is no longer supported.
Please use a different browser like Edge, Chrome or Firefox to enjoy a full web experience.
It's easy to make the switch.
Enjoy better browsing and increased security.
Yes, Update Now