Learn about innovaTel's solutions during COVID-19 →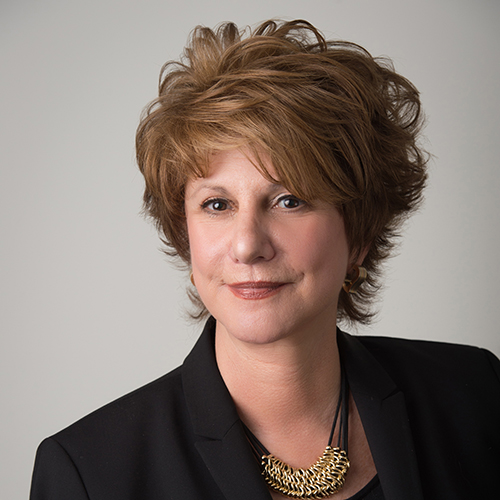 innovaTel and the National Council have built a strong, lengthy relationship over the years and it's one we know is appreciated from an advocacy standpoint as well as from an industry standpoint. It's one of the reasons we so value our relationship with Columbia University's Linda Rosenberg, an innovaTel board member and former president and CEO of the National Council. 
Her extensive experience in the industry is invaluable and her passion for advancing treatment is electric. We recently connected with her to gather her insights on trending conversations in the industry and thought we'd share some of her thoughts. 
Q: What accomplishments are you most proud of from your time leading the National Council?
A: Working with a great team, there are many memorable accomplishments over my 15 years with the National Council. 
One area is clinical practice, moving an agenda of practice based on the best available evidence. I was fortunate that the integration movement began and along with the member organizations, we learned that mental health and addiction screening and treatments should be delivered seamlessly and could take place in varied settings. That care can be delivered in behavioral health agencies, primary care, schools or even in the workplace. 
I'm proud to have helped the National Council, its network of state associations and member organizations increasingly highlight the importance of advocacy. I remember the first Hill Day – we didn't even have a reception room at the Capital and how it grew in numbers of attendees and in the number of supporting associations. It was exciting and fulfilling to be part of passing parity, Obamacare, CARA (Comprehensive Addiction and Recovery Act) — the major addictions piece of legislation — and the Excellence Act that created Certified Community Behavioral Health Clinics, bringing parity to the safety net. 
Everything we tried to do to improve care, we understood needed the alignment of policy (including financing) and clinical practice. You can't move one without the other. And I think we, at the National Council, brought that to the table.
You are your experience. I came out of direct care delivery, operations where I worked in, developed and ran clinics, inpatient, housing, vocational and crisis services. And then I began to focus on policy, serving as NYS Office of Mental Health's Senior Deputy Commissioner, where I helped establish our first Mental Health Court, children's case management and wrap-around ACT housing for the homeless.  I had learned so much from so many and when I joined the National Council I had a common language with providers, government and with patients and their families. I arrived understanding that it's easier to make policy than it is to implement at the sites of service as an organizational leader or a practitioner. I think people valued that I had walked the talk. 
Q: What developments are you excited about now in the industry?
A: There is an explosion of demand, and because it exceeds supply, it is frightening. On the other hand, it's amazing to be among young people who can talk so openly and are so eager for help. It's the last frontier, the brain. We have made great progress but we still have far to go. I'm excited about coordinated specialty care – intervening early in schizophrenia and avoiding lifelong disability. I'm excited about neuromodulation, psychedelics, alternative ways to deliver medications – patches, injections etc. I'm excited about the promise of in-home supports and by getting all your care in one place. I'm excited about technology to improve the patient experience – talking by text, online appointment scheduling and immediate access. And I'm excited about decoupling mental illness from crime. We continue to make progress. The next generation of leadership is bright and smart and because they know better, they will do better.  
Q: What do you see on the horizon for the field and patient care?
A: In addition to what I already outlined, I'm still hopeful that one day we will have a capitated payment structure that allows for flexibility in delivering what people need and want. Right now we talk about value-based care. It means a lot of different things to a lot of different people. I think the point of it was that practitioners and provider organizations would go at-risk and be sophisticated enough to be able to do that and have enough money to do that. But I think underlying that, in addition to it being another money strategy, is that we have to begin to standardize our practices and measure the impact of care with the individual using standardized instruments.
We can't improve treatment and services if we aren't measuring. We have to, as Demming said, drive away fear, become transparent and realize that not everyone does well. Some people will struggle with their recovery. We have to use the data we are always collecting and talking about and we have to be okay with incremental progress. It's hard and it's not perfect.
We are in the worst and best of times. A progressive administration is addressing the political determinants of health and strengthening our frayed safety net. And we are addressing disparities and working hard at being inclusive – recognizing the talents of people of color and supporting their leadership.  
Q: Do you think there are ways to improve or mitigate the provider shortage?
A: I do think innovaTel is ahead of the curve. Before the pandemic, you'd hear that patients didn't want to be seen remotely. All of a sudden when it meant they'd have to close their doors, urgency accelerated something we had available for a long time. The pandemic moved the remote agenda and patients are satisfied. There will always need to be times when people need to be seen. Hospitals and emergency rooms will still exist. But Zoom is here to stay. I see my own therapist over Zoom! I love it. 
Recruitment and retention are a crisis in every industry. When someone can work for a company like innovaTel and remotely be part of a team, it is very desirable. I think more and more community mental health and addiction organizations are going to be looking to innovaTel and like organizations to supply staffing. It's a new model.
It's what we always knew at the National Council — money, whether we like it or not, drives behavior. When it meant staying open and continuing to serve people, then people did it. Practice changes when the fiscal incentives are aligned. We need to remember that for other things we're trying to do.
Q: How do you think the pandemic impacted mental health stigma? 
A: I used to read People magazine for ideas for the National Council conference because every issue has an actor, singer, or athlete talking about their mental health and/or addiction struggle. As we know, we all struggle to varying degrees. The pandemic accelerated what was already going on. 
I was part of the New York response to 9/11 and we learned that the people who are most impacted are people who are either directly affected by loss or people already at risk, such as people who have a history of trauma that gets reactivated or have an existing disorder. Most people are resilient and most will be ok. The exception in this crisis are young people who have lost more than a year. Some have lost a lot, we are seeing that in emergency rooms and how we're going to address the needs of our children and youth is a serious societal concern.
Q: How did the pandemic influence adoption of telehealth?
A: It's blown up. People are even doing intensive outpatient treatment via telehealth. When I go to the bank now, there isn't a human being there. There's just kiosks. And that's true in so many other businesses while the technology revolution has just begun for us. Telehealth and telepsychiatry bring greater transparency to the table. Until now, everything's been done behind a closed door. With telehealth, it's all out in the open to be examined and improved. That's very exciting. innovaTel's customers value the innovation you've introduced, the very skilled clinicians that are members of the innovaTel family, and your commitment to the organizations that are your customers.
To keep tabs on regulatory and legislative changes and advancements, sign up for our monthly updates.
---
Internet Explorer is no longer supported.
Please use a different browser like Edge, Chrome or Firefox to enjoy a full web experience.
It's easy to make the switch.
Enjoy better browsing and increased security.
Yes, Update Now