Learn about innovaTel's solutions during COVID-19 →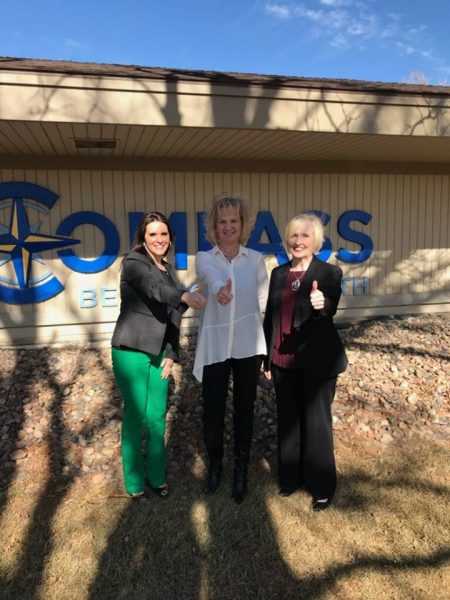 innovaTel's Onboarding Process: A Key to Telepsychiatry Success
By: Jonathan Evans, President and CEO
One thing that we are proud of, and something our customers frequently ask about is: "how our on-boarding process works". Implementing telepsychiatry requires a thoughtful, smooth on-boarding process. Not only is the clinical team adjusting to a new psychiatry provider, but sometimes need to learn new workflows, and new technology. It is not uncommon for the clinical team to have mixed feelings both before and during the transition. They will typically have questions regarding how telepsychiatry will work, or how their role might change.
At innovaTel, the goals of our collaborative on-boarding process are to build team rapport, as well as the capabilities and confidence of our new customer organization. This process is integral in paving the way for a successful adoption of telepsychiatry. The on-boarding is completed on-site and is just the start of building a long-term collaborative relationship. No matter where the customer is located, within the country, we will travel to their facility. Our customers notice our collaborative approach right from the initial on-screen meeting. A few important factors of building long term relationships with our partners include: the customers role in the selection of the psychiatric provider, a customized on-boarding agenda, and collaboration during each phase and duration of the customer's contract.
Selecting the Right Provider for Your Organization
As we learn about our customer's organization, we gain an in-depth understanding of their needs and culture. We then begin the process of matching our psychiatrists and/or psychiatric nurse practitioners that would best fit the customer's needs.  Next, the customer interviews the pre-selected psychiatric providers. The interview is not only for the organization, but for the provider as well, to determine if it is mutually a good fit. Our goal is a long-term relationship with our customers, and ultimately, the customer has the final decision in the selection process of choosing the best provider for their organization. "We don't just assign a provider to a clinic," explains Lee Penman, Vice-President of Clinical Operations. "It's really important for the provider to fit well culturally and be someone who can integrate into the customer's team. We find this to lead to very satisfactory long-term relationships".
Specifications for Set-up
Our administrative team has numerous years of experience working directly in behavioral health care and can provide guidance with set-up of workflows based on each customer's unique needs. We also offer forms and templates that we have developed over several years and insight into efficient scheduling, workflows, and policies and procedures that help to best optimize the provider's time. Additionally, we provide technology specifications that guide our customers how to best setup the treatment room to provide a successful video interaction. This includes: mounting a flat screen television at a specific height to allow the patient and provider an eye-to-eye experience.  Our goal is to make the visit as similar to an in person onsite appointment and provide the patient with the best quality interaction.
On-site On-boarding and Focus on Team Building
We work with our customers to prepare a customized on-site agenda that is designed and led by two experienced psychiatric nurses, Lee Penman Vice President of Clinical Operations and Lindsay Jeglinski, Director of Clinical Performance. The on-site meeting is tailored to meet the customer's specific telepsychiatry implementation needs. During the visit, our nurses will meet with the customer's clinical staff to provide an overview, tour the facility, answer questions, and provide support to assure successful implementation for both the provider and customer. There is significant value in meeting our customers in-person. It helps in developing a rapport to enhance our relationship with all the key staff, which is integral to the success of the telepsychiatry program.
It is especially important for the clinical staff to meet Lindsay Jeglinski, as she is the primary point of contact for both providers and customers. She is especially well-suited for this role with a background in social services as well as over ten years of experience as a psychiatric nurse in the community mental health setting. Not only does she have experience providing direct care to the seriously mentally ill, she also worked with providers delivering care on-site as well as via telepsychiatry. She is an excellent resource for questions and best practices for the psychiatric clinic setting.
While on-site, we provide the opportunity for the on-site staff and provider to get to know each other and introduce the new provider via video conference to all staff. We have found this to be a critical component to help the new provider and the clinical staff to begin their work as a team. We also introduce our IT Director, Frank LaFuria, who is an integral part of the team and can answer questions related to IT and setup.
Ongoing Support
The goal of our on-site visit and on-boarding process is the hope that we have alleviated all of the staff's concerns about the transition, and leave them feeling prepared, confident, and supported prior to implementing telepsychiatry.   The on-boarding is only the beginning of our commitment to support our customers and providers. Additionally, in depth preparation takes place within our team to ensure the "go live" telepsychiatry implementation is successful. Ongoing support is provided to the direct staff clinical managers, nurse manager, and the day-to-day operational staff during the entire duration of the contract. We strive to be a valuable partner to our customers. We are committed to providing quality psychiatric care with our in partnership with our customers.  Based on feedback from our current partners, the dedication to ongoing support is just one of the many advantages that sets innovaTel apart from the competition.
---
Internet Explorer is no longer supported.
Please use a different browser like Edge, Chrome or Firefox to enjoy a full web experience.
It's easy to make the switch.
Enjoy better browsing and increased security.
Yes, Update Now