Learn about innovaTel's solutions during COVID-19 →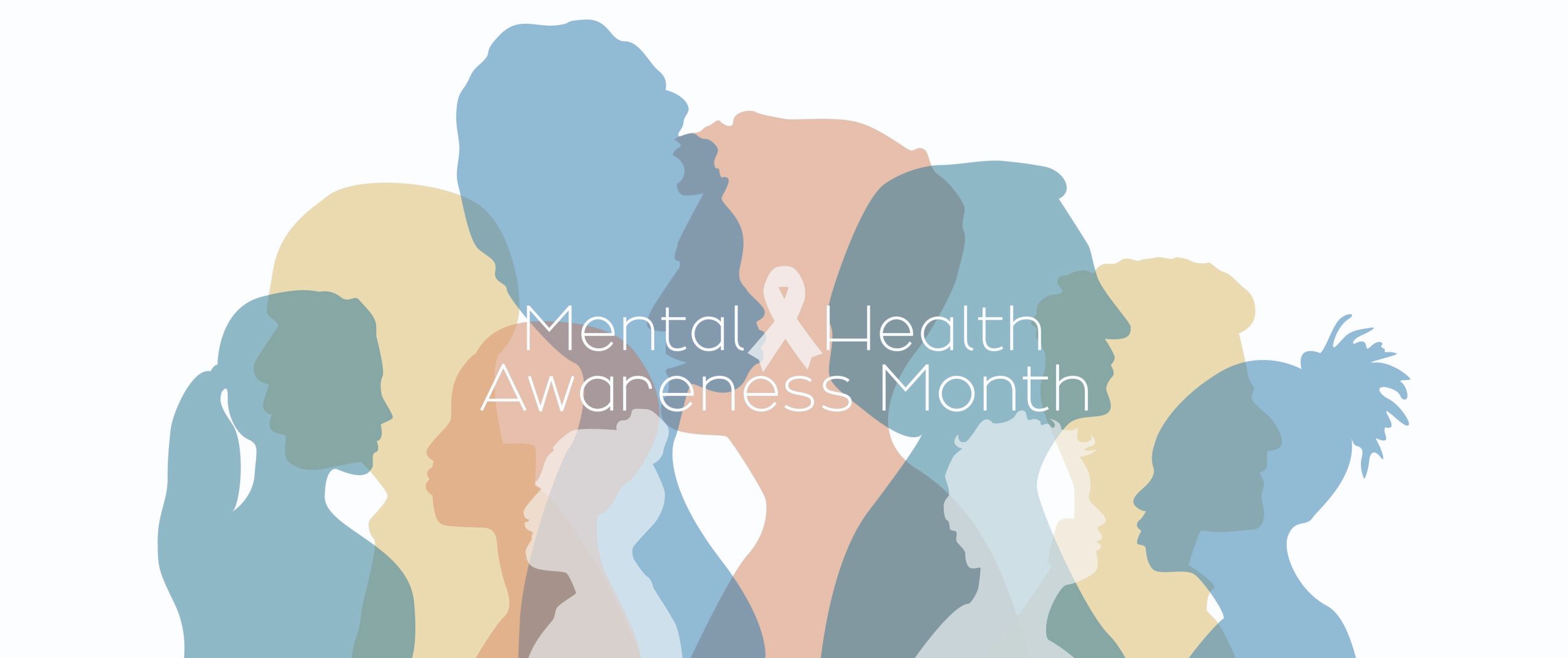 May is a busy month for those working in the mental health and behavioral health field. Not only is it Mental Health Awareness Month, but it's also full of other related awareness days and weeks that help promote understanding and empathy for those navigating certain conditions.
For example, the Substance Abuse and Mental Health Services Administration, known as SAMHSA, segments the month into themed weeks. Those themes include: 
Week 1: Spreading acceptance and support.

Week 2: Self-care.

Week 3: Promoting acceptance and compassion.

Week 4: Seeking help and supporting others.

Week 5: Hope and positivity.
While Mental Health Awareness Month helps raise awareness about the importance of and issues affecting mental health in general, the individual days and awareness weeks throughout the month spotlight specific challenges related to those conditions and issues. Here is a breakdown of May's mental health-related recognition days and why they are important to spotlight.  
Maternal Mental Health Month. The U.S. maternal mortality rate has been rising in recent years and outpaces rates in comparable countries. CDC statistics indicate that 1 in 5 women are affected by maternal mental health conditions that include anxiety, birth-related PTSD, and perinatal and postpartum depression. In addition, suicide and substance use have become the leading causes of maternal deaths.
National Anxiety Month. From phobias to panic to generalized anxiety, there are a number of disorders associated with anxiety. The Anxiety and Depression Association of America estimates 6 million adults are affected by panic disorder, 15 million adults are affected by social anxiety disorder and 7.7 million adults are impacted by post traumatic stress disorder (PTSD). 
Childhood Depression Awareness Day on May 2. Feelings of persistent sadness and hopelessness in young people have increased by 40 percent over the decade preceding the pandemic, according to the Centers for Disease Control and Prevention. Alarmingly, experts have seen additional mental health challenges for children and adolescents due to the pandemic, related to social isolation and learning loss, in addition to ongoing stressors linked to social media, political and social unrest, climate change and mass violence.
National Anxiety Disorders Screening Day on May 3. The need for anxiety screenings has become so important, a 2022 expert panel recommended that doctors screen all adult patients for anxiety in an effort to prevent mental disorders from going undetected and untreated. The recommendation follows a similar one suggested for children. Experts estimate the rate of anxiety or depression in adults increased over a six-month period during the pandemic from 36.4 percent to 41.5 percent.
National Children's Mental Health Awareness Day on May 7. Children have the potential to experience more than depression. From ADHD to anxiety to co-occuring conditions, children face many of the same mental and behavioral health challenges adults do, including substance use disorder and suicidal ideation. The good news is, according to the CDC, nearly 80 percent of children with depression and 6 in 10 with anxiety receive treatment. 
National Mental Health Provider Appreciation Day on May 12. The shortage of mental health and behavioral health providers is well documented, which means those working in the field are facing tremendous pressure as the demand for care increases. From those working with complex patient populations and patients living with SMI to those managing patients who need access to care that may not be available in their area, the stressors of the profession can be a lot to handle. 
World Schizophrenia Awareness Day on May 24. This singular awareness day aims to raise awareness about an illness impacting more than 20 million people globally. Statistics indicate that about 50 percent of the patients in mental hospitals are living with schizophrenia. Sadly, at least two-thirds of those experiencing psychosis do not receive mental health care from a specialist. 
To learn more about innovaTel's telebehavioral health partnerships and how they can help improve speed and access to care, click here.
---
Internet Explorer is no longer supported.
Please use a different browser like Edge, Chrome or Firefox to enjoy a full web experience.
It's easy to make the switch.
Enjoy better browsing and increased security.
Yes, Update Now