Learn about innovaTel's solutions during COVID-19 →
National Health Center Week: The Positive Impact innovaTel Partners Have on Their Communities
August 5, 2019 | Mental Health Awareness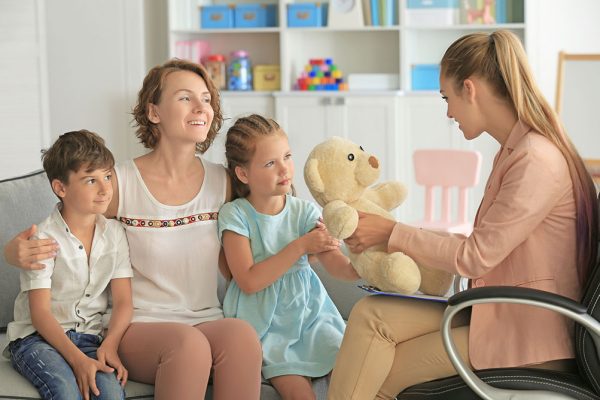 National Health Center Week: The Positive Impact innovaTel Partners Have on Their Communities
August 11th-17th is National Health Center Week. The goal of National Health Center Week is to create greater awareness of Health Center programs, the work they do and how they do it. innovaTel partners with community health centers across the country to establish telepsychiatry programs that will increase access to care and shorten wait times in their communities.
Community health center accomplishments include:
Reducing unnecessary hospitalizations and visits to the emergency room
Treating patients for a fraction of the average cost of one emergency room visit
Treating 65,000 patients with Medication Assisted Therapy for opioid use disorder in 2017
Our Partners
All kinds of clinical settings are affected by the psychiatric shortage; however, this shortage has particularly affected outpatient community mental health centers where patients are experiencing the longest wait times. Through our partnerships, we work to empower community mental health centers to grow their team in a cost-effective way while also maintaining continuity of care and patient satisfaction. With the time and money saved on recruitment, our partners can serve their communities at a greater capacity.
"In many systems of care, the uncertainty and expense of recruitment and retention for psychiatry providers keeps executives up at night; additionally there is no area of greater concern than resource challenged community mental health centers. InnovaTel basically solves that problem."
-innovaTel Partner
Increasing Access to Care
Health centers' missions are crucial today because access to mental health care remains a challenge in parts of the United States. Many people live in remote and underserved communities where there is a shortage of providers and, in many cases, the nearest doctor or hospital can be as far as a 50-mile drive in another county.
With the addition of telepsychiatry, our partners have been able to address this gap in care with a long term solution while maintaining their standards for high quality care.
Reference: https://healthcenterweek.org/fact-sheets-2/
---
Internet Explorer is no longer supported.
Please use a different browser like Edge, Chrome or Firefox to enjoy a full web experience.
It's easy to make the switch.
Enjoy better browsing and increased security.
Yes, Update Now