Learn about innovaTel's solutions during COVID-19 →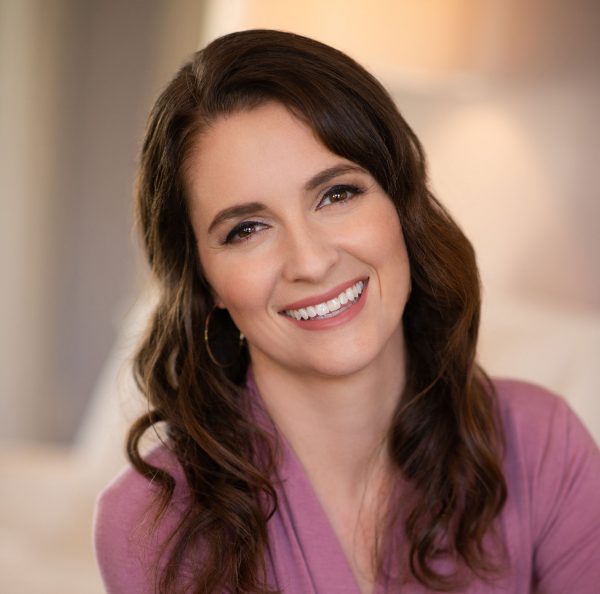 One Doctor: Five Counties
How Telepsychiatry is Bringing Mental Health to the Heartland
Central Kansas Mental Health Center (CKMHC) is a community mental health center serving more than 91,000 people across central Kansas. In September 2016, CKMHC began working with InnovaTel Telepsychiatry to help increase access to psychiatric care for consumers living in the rural and frontier communities they serve. InnovaTel psychiatrist, Dr. Martinez, has been working with CKMHC, providing psychiatric services to CKMHC consumers using telemedicine technology. Kathy Mosher, executive director of CKMHC, sat down with us to answer some questions about how InnovaTel has helped them serve more people, more efficiently.

What kinds of services does CKMHC offer, and who do you serve?
CKMHC is part of a network of 26 community mental health centers, and together we serve the entire state of Kansas. CKMHC itself serves five counties in central Kansas, many of which are very rural areas facing a psychiatric shortage. CKMHC offers a range of psychiatric services for all age ranges and mental health diagnoses, and we provide these services regardless of a person's ability to pay. In addition to our traditional psychiatric services, we offer individual, group and family therapy; evaluations; 24/7 crisis services; community based supports; parent and peer support; public education and a 72-hour crisis stabilization house.
What challenges were CKMHC facing that led you to look at telepsychiatry as a solution?
We recently had a couple of our providers retire, which left us with a severe shortage in terms of trying to serve our clients, especially in the psychiatric medication management department. And since we serve a lot of rural – and even frontier – areas, it was very difficult to recruit doctors to those areas and fill those openings. We thought that telepsychiatry might be a good solution to the shortage issue we were experiencing – we could bring a qualified psychiatrist onto our team who could provide care to our rural clients from anywhere in the country.
Why did you choose to partner with InnovaTel over other telepsychiatry companies?
We first heard about InnovaTel through the National Council for Behavioral Health. During our hiring process, we were looking at InnovaTel and many other companies. In the end, InnovaTel came out as the clearly better option. They went out of their way to provide quality, with a lot of support for us throughout the entire process. InnovaTel involved us in selecting our provider, Dr. Martinez, to make sure that she was a good fit. They also provided us with a very well-thought-out plan for how to make telepsychiatry work for us, which included everything from what equipment we should use, to where the camera should be, to what color the room should be. That level of planning created a smooth transition and an environment that makes it feel like Dr. Martinez is right there in the room with the client.
Beyond that, Dr. Martinez and InnovaTel have made (and continue to make) every effort to become a real part of our team at CKMHC. For example, the fact that Dr. Martinez stays on-screen in her office when she isn't seeing patients allows other members of the in-person treatment team to drop in, ask questions, share information and really get to know her – just as they would any other member of our team. You don't get that type of cohesiveness from every telepsychiatry company.
How has your partnership with InnovaTel helped solved some of the challenges you were facing?
Dr. Martinez and InnovaTel have really filled a gap for us in terms of providing much-needed services to our clients. And they do it really efficiently. They are helping us overcome geographic limitations of providers, enabling us to get the right mix of provider certifications and are reducing turnover.
Did you encounter any challenges when you began implementing telepsychiatry services? And how did you work with InnovaTel to overcome those challenges?
Overall the implementation process was really smooth, but we did hit a few bumps along the way. We had never on-boarded someone who wasn't onsite before. Luckily, due to the technical skills of Dr. Martinez and the InnovaTel team, we used a combination of online, instant messaging and teleconference training, which went smoothly and taught us how to be even more efficient.
InnovaTel was also a huge help when it came to licensing Dr. Martinez in Kansas and credentialing with all the insurance providers. They made that process much easier than it typically is, even for one of our own employees.
Can you talk about a time InnovaTel went above and beyond to help solve a problem for CKMHC?
When we first started offering telepsychiatry services at CKMHC, we ran into an issue with a large insurance provider who, for a variety of ever-changing reasons, refused to cover telepsychiatry services. I reached out to Jon Evans, the president and founder of InnovaTel, and explained what was going on. Jon asked if he could help, so I scheduled a conference call with Jon, myself and that insurance provider. After spending time discussing parity law and how telepsychiatry is working for consumers across the country, that insurance company now covers telepsychiatry services – not just at CKMHC, but across the state of Kansas. If it wasn't for Jon I would've had to send letters to more than 400 clients explaining that their insurance wouldn't pay for their telepsychiatry services, and those clients probably wouldn't have been able to access care anywhere else. He didn't have to do that, but Jon and InnovaTel are team players. It was pretty amazing.
What three words would you use to describe your experience with InnovaTel?
Quality, teamwork and efficiency.
Would you recommend InnovaTel to other health care providers?
I would recommend InnovaTel because you get so much more than just a person filling a seat at a cost that is likely cheaper than what you're already paying. InnovaTel brings quality, teamwork and responsiveness to the table to ensure that they are ready to handle any challenges that may come up.
---
Internet Explorer is no longer supported.
Please use a different browser like Edge, Chrome or Firefox to enjoy a full web experience.
It's easy to make the switch.
Enjoy better browsing and increased security.
Yes, Update Now