Learn about innovaTel's solutions during COVID-19 →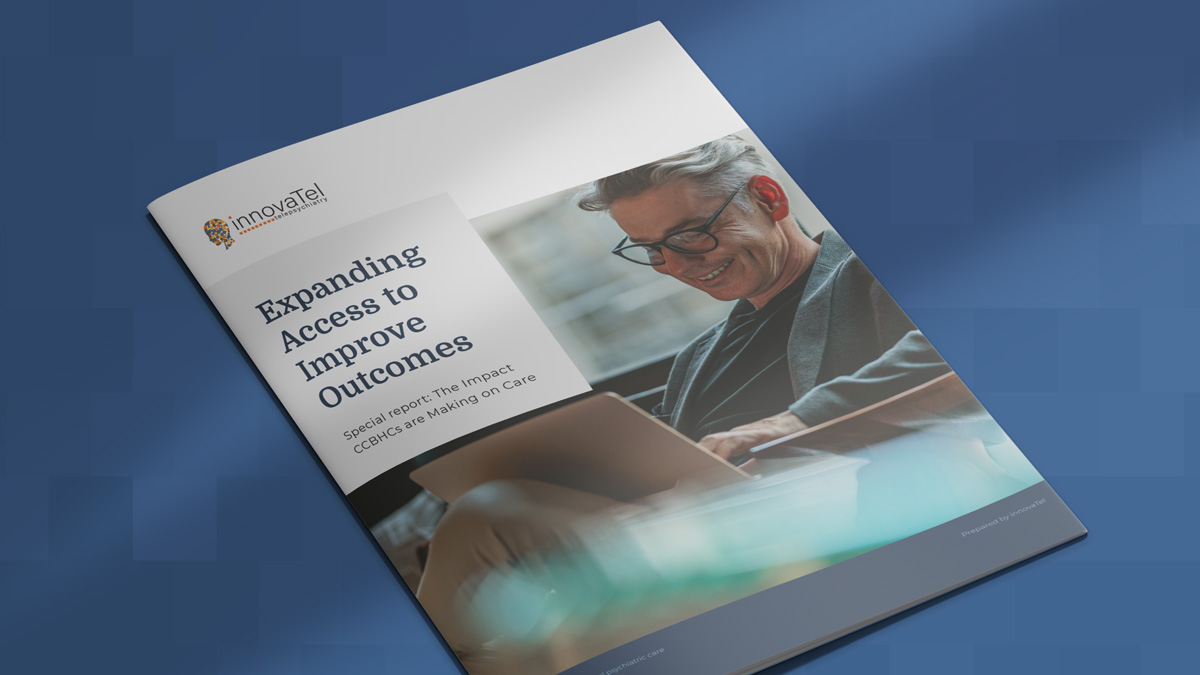 Challenges related to workforce development have long stifled behavioral health care leaders. 
And while the challenge of recruiting and retaining qualified staff is one that is most certainly echoed in other industries, when it comes to behavioral health care, an inability to develop and maintain appropriate staffing levels could be detrimental to a patient's health and could ultimately negatively influence the character of a community.
Its importance, which can't be overstated, is why we focused our attention recently on developing a 2021 CCBHC Impact Report. In it, we share insights on the successes experienced by Certified Community Behavioral Health Clinics, how those successes relate to improved access to care and how they fueled improved outcomes for patients.
But, before highlighting the successes, we dove into the challenges. 
A recent survey initiated by the National Council for Mental Wellbeing found that nearly 80% of its member organizations reported an increase in demand for treatment during the summer of 2021. And a staggering 97% of organizations said recruitment efforts have been "difficult," which has led to growing waitlists for appointments at more than 60% of the organizations that participated in the survey.
For an industry that was already experiencing a provider shortage before the pandemic, these numbers signal an unsustainable trajectory. 
But, as pandemic-influenced regulatory adjustments allowed for increased access to care through telehealth modalities, it also opened a door for innovative workforce development strategies that could support behavioral health organizations in need of additional providers.
Our experience at innovaTel, as clinical professionals and industry veterans, has allowed us to see the successes that come when Community Mental Health Centers (CMHCs) seek and achieve Certified Community Behavioral Health Clinic (CCBHC) designation, from the varied standpoints of access and funding that supports staffing levels needed to meet demand. 
As an organization founded by clinical professionals who have managed and served as leaders of community mental health organizations, we've experienced the challenge of provider shortages ourselves. We juggled budgets and needs, navigated regulations and explored new programs — and we've never been more encouraged than by the outcomes and care models demonstrated by CCBHCs.
It's why we have developed a CCBHC Success Package, why our team helps community mental health clinics achieve and maintain CCBHC designation and why we offer remote Medical Directors on a limited or full-time basis. 
As behavioral health care leaders like you, we understand the urgency that comes with a demand for treatment. Outcomes depend on a timely response and, sometimes, access to providers who offer specialized treatment. Neither of those are possible without proper funding and a structure conducive to meeting a community's real demand for care. 
Our 2021 CCBHC Impact Report, "Expanding Access to Improve Outcomes," covers all of this and more. It pulls thoughts from industry leaders, vital stats illuminating industry trends and real-world input from providers and leaders on the frontline. 
The full report is available by clicking here. 
---
Internet Explorer is no longer supported.
Please use a different browser like Edge, Chrome or Firefox to enjoy a full web experience.
It's easy to make the switch.
Enjoy better browsing and increased security.
Yes, Update Now