Learn about innovaTel's solutions during COVID-19 →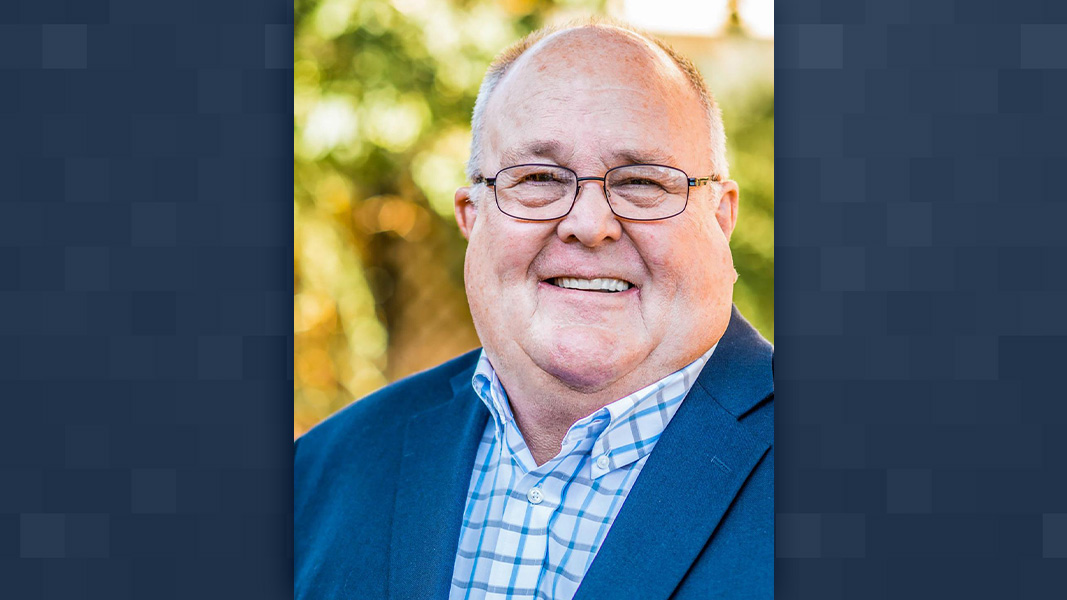 At innovaTel, we don't acquire clients or service customers. We build partnerships.
Those partnerships are based on the specific needs of the behavioral health or addiction treatment organization with which we're working to ensure we're able to alleviate individual pain points and improve access to care.
We understand that each situation is unique and may require a tailored approach, which is why we maximize our ability to configure solutions and celebrate the success of those solutions — knowing patient care ultimately benefits. High Plains Mental Health Center, a comprehensive community mental health center serving 20 counties in northwest Kansas, is one of those successes.
Walt Hill, CEO at High Plains, talked with us recently about the workforce challenges he's experienced and how telepsychiatry has offered him, his staff and his patients valuable support.
Q: Tell us a bit about High Plains Mental Health Center.
A: High Plains offers counseling, therapy, substance use disorder treatment, community-based support services, psychiatry and medication management. Our fundamental principle is to establish quality services as close to home as possible, at an affordable fee and delivered in the least disruptive manner available across the continuum of care so treatment can be individualized.
Q: Can you describe your service area?
A: We service 20,000 square miles, which is twice the size of Massachusetts and twice the size of New Jersey. Our geographic area, with a population of about 100,000, is very rural and averages just five people per square mile. Our patient population is a wide mix of farmers, ranchers, oil field workers and government employees. We see about 6,500 patients each year.
Q: What are your biggest challenges as an organization?
A: Geography and workforce are our top challenges. We recently applied for CCBHC designation, which would allow us to expand our services into SUD, MAT, school-based mental health and improve access to SMI services.
Q: What prompted you to explore telepsychiatry? And when?
A: Prior to the start of our partnership with innovaTel in August of 2019, we experienced seasons where we only had one psychiatrist serving our entire agency, which required us to rely heavily on locum providers. Recruiting psychiatrists to rural and frontier areas is incredibly difficult.
We began delivering telepsychiatry services internally in 1997 so our providers wouldn't have to spend hours on the road to reach remote areas of our region. We also deployed telepsychiatry in the community through crisis services where we were able to connect to the jail settings and emergency departments throughout our community. When we began our relationship with innovaTel Telepsychiatry, we were able to utilize our internal providers and expand our team.
We have seen the demand for psychiatric services and mediation management significantly increase.
For a number of years, we operated with two psychiatrists and two psychiatric nurse practitioners, and when our medical director retired, we were down a provider and we needed more available workforce.  That's when we expanded our relationship with innovaTel.
We started our innovaTel partnership with 16 hours per week for a part-time psychiatric nurse practitioner. That has now grown to having 144 hours per week of both psychiatric nurse practitioners and psychiatrists that see both children and adults. We're looking forward to adding a board-certified addiction psychiatrist through innovaTel, too.
Q: How have you integrated telepsychiatry into your practice?
A: We have built systems leveraging technology beyond just the use of telehealth that has allowed us to continue to operate without our teams being physically in the office. When the pandemic hit, because of our experience with telepsychiatry and our technology infrastructure, we could mobilize quickly.
Pre-COVID, 10% of our patients were seen via telehealth. During peak months of COVID, 90-95% of services were delivered via telehealth. We were able to keep our patients and providers connected and were very fortunate that we had the infrastructure in place prior to the pandemic to allow us to expand quickly.
Our entire medical staff meets monthly, including the innovaTel providers, because this is a true partnership where their remote providers have become fully integrated team members. We consider innovaTel providers OUR providers because they've become part of our medical staff organization.
It would be hard for me to envision this working without the integration we've experienced with our partnership.
innovaTel's implementation team, led by experienced psychiatric nurses, traveled to Kansas to meet our team and develop workflows that made sense for our team. innovaTel providers document concurrently in our electronic medical record. And, innovaTel's Director of Clinical Performance, Lindsay Jeglinski serves as a clinical liaison to High Plains and has bi-weekly meetings with our nursing manager to ensure optimal workflows and discuss additional clinical needs.
Q: What impact has it made?
A: Telepsychiatry allowed us to continue to meet the needs of our community and our patients without significant business disruption. We were able to "keep our doors open" in a virtual environment.
Moving forward, we are going to keep a hybrid model of care in place to allow us to offer patients and providers options that work for them.  
Overall, we were able to quickly expand services in a way that we may not have been able to otherwise, and now it's important that we continue to advocate for the continued option to use telehealth where clinically appropriate and also where patient choice is at the center.
Q: What have you heard from providers? Patients?
A: We did surveys of our patients to see how we were doing. Of the 800 patients who received telehealth services, two-thirds wanted to continue receiving treatment via telehealth, which left us feeling encouraged.
It's all about patient choice and giving patients options. We also need to support the payers to continue to deliver care this way.
Our entire clinical staff went remote during the pandemic, and they had the reassurance that they could continue to work. We were very fortunate to not have to furlough any employees. There were certainly adjustments with working from home for many, however, I am so proud of how our staff acclimated quickly and we really provided them the support that they needed to work well in a remote environment.
Q: How has it helped you, as a clinical leader?
A: We looked at a number of options for workforce development support, but we had trouble finding true, integrated partners. innovaTel truly helps with HR and the management of the providers, because the innovaTel team supports their providers.
innovaTel provides a solution with predictable costs for me as a CEO. It's very expensive and time consuming to manage malpractice, benefits and PTO, and these are all things that innovaTel manages on our behalf. Other providers don't offer that kind of support, and as a clinical leader it's so valuable.
Q: How valuable are innovaTel's clinical roots to you, as a clinical leader?
A: It's one of the reasons we decided to partner with innovaTel. Their clinical roots were very important to me because their leadership understands the culture of community mental health. Their experience leading a community mental health center really is at the heart of innovaTel's culture and their leadership exemplifies it. It's what has allowed us to have such a strong relationship.
I also very much appreciate the advocacy work that innovaTel does at both the local and national level for the continued enhancement of reimbursement rates to allow us to expand our services. 
---
Internet Explorer is no longer supported.
Please use a different browser like Edge, Chrome or Firefox to enjoy a full web experience.
It's easy to make the switch.
Enjoy better browsing and increased security.
Yes, Update Now