Learn about innovaTel's solutions during COVID-19 →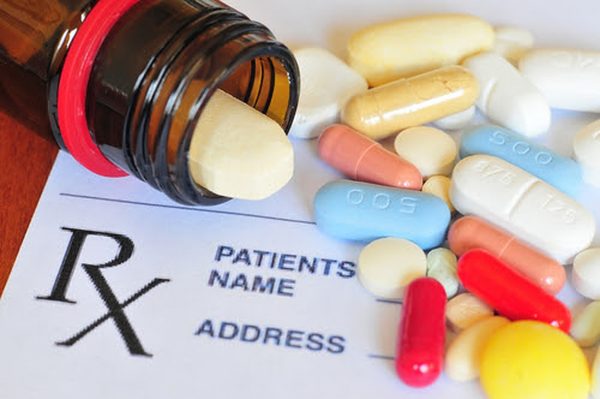 A lively discussion took place this morning regarding the anticipated Drug Enforcement Administration (DEA) Special Registration Rule for the prescribing of controlled substances via telemedicine. This conversation was hosted by the District Policy Group, in collaboration with Alyvant, the American Telemedicine Association, the Center for Telehealth and e-Health Law (CTeL), Healthy Women and the Men's Health Network.
The conversation started by providing background information on why the Ryan Haight Act was established and the challenges it has presented by not evolving with technology. The Ryan Haight Act was established in 2008 when a young man purchased opioids from an online pharmacy without a valid prescription and overdosed. The Act was established in hopes of reducing and eliminating diversion with illegal online pharmacies; however, currently, 35,000 websites still sell drugs illegally online and 3,500 websites offer controlled substances illegally online. During the discussion, the presenters emphasized the critical importance of differentiating between legitimate telemedicine and the purchase of medications illegally online.
Due to the restrictions of the Ryan Haight Act, the prescribing of controlled substances via telemedicine is limited, unless an in-person exam is performed or one of seven exceptions is met. The major exception discussed was that the patient must physically be located in a hospital or clinic that has a DEA number. Currently, community mental health centers are not eligible for a DEA number. Community mental health centers have a long history of providing care at the highest level. They provide tremendous resources to their communities, and innovaTel believes one of the most fundamental ways to increase access to care is by partnering with these community mental health centers throughout the country.
The telemedicine community has been waiting for a long time for an update on the special registration for telemedicine and the DEA must provide one by October of this year. There have been significant advances in technology since 2008 and telemedicine needs to advance with the standards of care. innovaTel agrees with the DEA's goal to significantly reduce and eliminate diversion; however, innovaTel also believes providing access to care is critical and one of the most effective, comprehensive ways to reduce diversion is for individuals to receive timely treatments.
It is important the DEA understands how we, as behavioral health providers, can establish safe and secure telemedicine protocols to safely increase access to care in our communities. If this is not allowed, it significantly limits the ability to provide psychiatric services that are desperately needed. Many communities are facing wait times of three to six months to see a psychiatrist. Telepsychiatry allows these wait times to be shortened significantly. As one child psychiatrist on the call mentioned, the more difficult we make it for patients to receive these medications from licensed prescribers, the more likely they are to go down the route that will further diversion, or to look for ways to self-medicate with alcohol or other medications (legal or illegal).
innovaTel Telepsychiatry encourages all behavioral health providers to keep an eye on the opportunity for open comment to work together to continue to advocate for increased access to psychiatric services, wherever the patients may be located.
For more information Click Here.
---
Internet Explorer is no longer supported.
Please use a different browser like Edge, Chrome or Firefox to enjoy a full web experience.
It's easy to make the switch.
Enjoy better browsing and increased security.
Yes, Update Now