Learn about innovaTel's solutions during COVID-19 →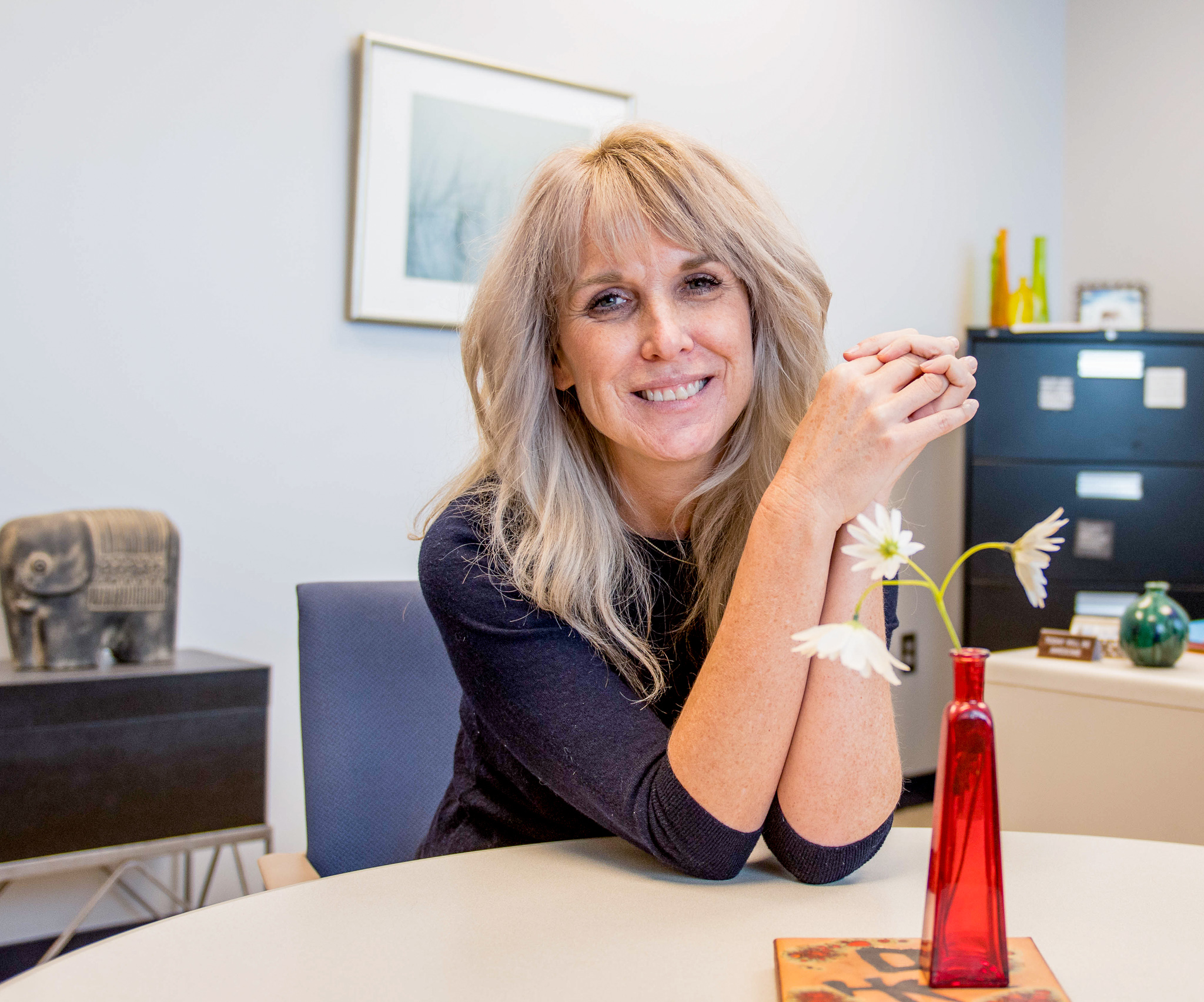 At innovaTel, we work with a wide variety of providers as a workforce development partner for behavioral health clinics and organizations across the country. Our providers include highly qualified psychiatrists, experienced psychiatric nurse practitioners and skilled licensed clinical social workers — as well as Medical Directors to meet the needs of CCBHCs. 
And, every now and then, it's nice to learn more about our remote providers. Amy Myers, who works from an office in her Kansas home, recently shared details of her experience with us. 
Q: Tell us a little about your background and experience.
A: I am a Licensed Specialist Clinical Social Worker and Licensed Clinical Addiction Counselor, certified in tele-mental health, and I'm trained in motivational interviewing, solution-focused brief therapy, Exposure and Response Prevention therapy, dialectical behavioral therapy, cognitive behavioral therapy and EMDR, which I have carried out with various populations including patients with chronic medical illness, severe and persistent mental illness, dual diagnoses and complex trauma. 
In addition, my clinical experience includes assessment and treatment of healthcare providers suffering from burnout, compassion fatigue and trauma along with developing and carrying out CMEs for this population. Prior to returning to clinical work approximately three years ago, I worked in executive leadership as a Chief Operations Officer and oversaw risk management, compliance and clinical supervision for a community mental health center in the Lawrence, KS area.
Q: Where do you work?
A: I am fortunate to work from my home office in Lawrence, Kansas seeing patients for Central KS Mental Health Center in Salina, Kansas.
Q: When and why did you join the innovaTel team?
A: I joined the innovaTel team in December of 2020 because I was aware of innovaTel's excellent reputation and also sought balance in my work and home life.
Q: Why do you appreciate working in telehealth?
A: I enjoy working via the telehealth modality because I get to be of service to those who otherwise cannot access therapy. I am a value driven individual and enjoy opportunities to be of service to others.
Q: What do you do outside of work?
A: I enjoy spending time with family, our pets, my friends and being active in my community.
Q: Is there anything else you'd like to share?
A: I fostered to adopt my three amazing and unique children. They came home almost 10 years ago when they were 3 months, 18 months and 4 years of age. In our journey together as a family, I have learned a tremendous amount about myself, the healthcare system and what children with disabilities and their families encounter as two of my children have diagnoses of Intellectual and Developmental Disabilities, one is on the Autism Spectrum and one had a heart transplant six years ago. 
At innovaTel, we are so grateful to have providers like Amy on our team. 
To learn more about innovaTel's team of specialized providers, including those with MAT treatment, SMI and co-occurring experience — or to learn more about joining our provider team — reach out to one of our team members.
---
Internet Explorer is no longer supported.
Please use a different browser like Edge, Chrome or Firefox to enjoy a full web experience.
It's easy to make the switch.
Enjoy better browsing and increased security.
Yes, Update Now