Learn about innovaTel's solutions during COVID-19 →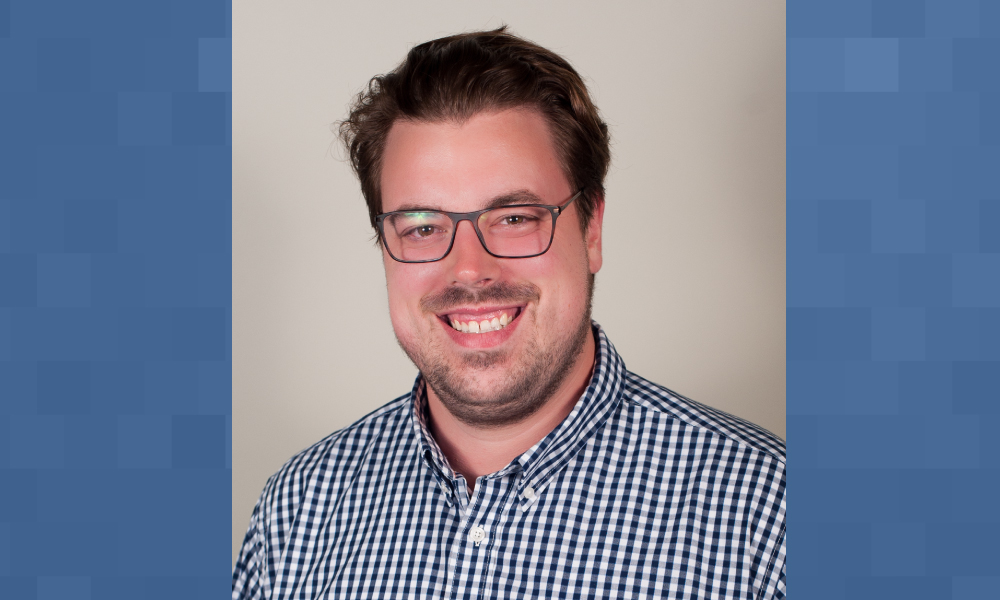 At innovaTel, we work with providers with a range of specialties as a workforce development partner for behavioral health clinics and organizations across the country. From highly qualified psychiatrists to experienced psychiatric nurse practitioners, skilled licensed clinical social workers and remote Medical Directors needed to meet CCBHC requirements, our robust team of providers pairs with an organization's specific needs. 
Every so often, it's nice to learn more about our remote providers. Collin Bohlke, who works from an office in his Minnesota home, recently shared details of his experience as an innovaTel provider for Woodland Centers in Willmar, Minnesota. 
Q: Tell us a little about your background and experience.
A: I am a Licensed Professional Clinical Counselor (MN) and a Licensed Mental Health Counselor (IA) with close to six years of experience working with adults who suffer from a wide variety of mental health issues. I have advanced clinical training in helping those who suffer from Post Traumatic Stress Disorder as well as working with the military population and their families.  I have also provided various training sessions to hospital staff, law enforcement personnel, mental health staff, criminal justice officials and community members regarding mental health issues as well as military culture, trauma and PTSD.  I have served on various boards and interdisciplinary teams to help establish and implement new training guidelines and protocols regarding crisis response as well as providing consultation and debriefings to various communities as part of a crisis response team and have delivered various didactic training sessions to mental health professionals.
I am trained in and often use the modalities of CBT, DBT, EMDR, Prolonged Exposure, Couples Counseling and Acceptance and Commitment Therapy.    
Q: Where do you work?
A: I work from my home in St. Paul, Minnesota seeing patients across seven, Western Minnesota counties for Woodland Centers.
Q: When and why did you join the innovaTel team?
A: I joined the innovaTel team in May of 2021 but had been connected with them for over a year.  I joined them because they are innovative and I believe that they are ahead of the curve when it comes to providing mental health services.  My personal belief is that over the next 10 years, mental health care will become more accessible via technology and I believe innovaTel to be one of the best providers of teletherapy that we have in the country right now. 
Q: Why do you appreciate working in telehealth?
A: It's the best of both worlds!  It's a short commute to work (literally steps), I get to have a better work/life balance, I am making healthier choices due to being home, and it gives me the flexibility to complete household tasks while still working if I have a spare hour in my day or during my lunch.  I can still provide excellent client care and be literally integrated into their lives because they can access me anywhere they have an internet connection!
Q: What do you do outside of work?
A: Spending time with friends and family, traveling to places I have never been to and exploring — being outside when I can, enjoying nature and the water — and expanding my culinary knowledge by cooking.  I also enjoy going to concerts and music festivals, going to all the sporting events that the Twin Cities has to offer and trying new restaurants.   
Q: Is there anything else you'd like to share?
A: I took a rock climbing/ice climbing class in college (and got college credit for it) and I still find interest in climbing today, I was an avid ghost hunter for a period of about four years and stayed in one of the most haunted places overnight (Villisca, Iowa- more than once!), and I am a firm believer in yoga, mindfulness and meditation.   
At innovaTel, we are so grateful to have providers like Collin on our team. 
To learn more about innovaTel's team of specialized providers, including those with MAT treatment, SMI and co-occurring experience — or to learn more about joining our provider team — reach out to one of our team members via email.
---
Internet Explorer is no longer supported.
Please use a different browser like Edge, Chrome or Firefox to enjoy a full web experience.
It's easy to make the switch.
Enjoy better browsing and increased security.
Yes, Update Now