Learn about innovaTel's solutions during COVID-19 →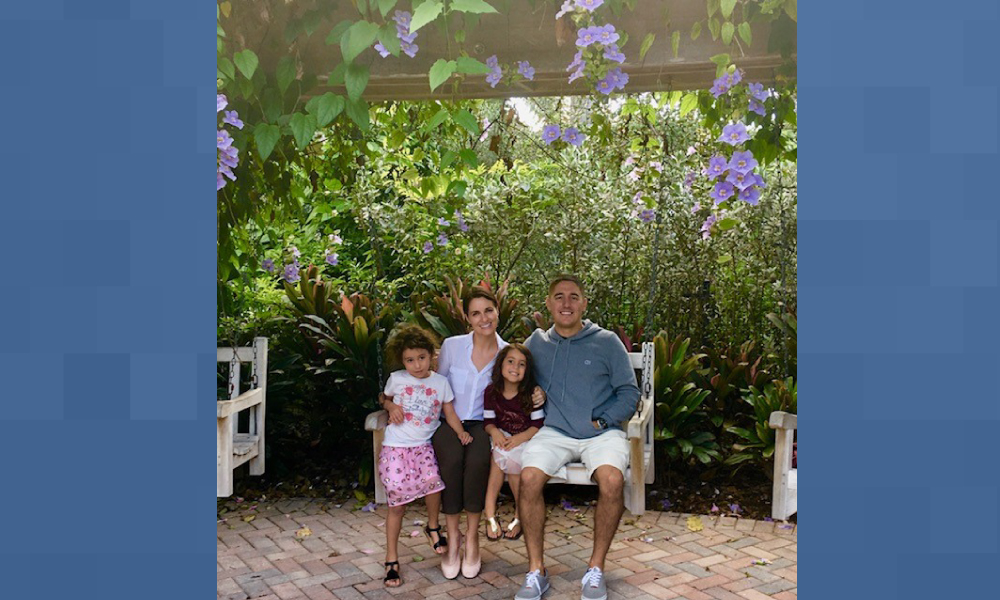 innovaTel works with highly qualified psychiatrists, psychiatric nurse practitioners, licensed clinical social workers and addiction specialists who provide remote clinical support to patients seeking treatment from mental health organizations. Dr. Jill Martinez, a psychiatrist who began her career in the field of molecular genetics, is one of those providers.
Her experience with innovaTel and her professional journey to where she is now offers a great snapshot of how our providers offer care, how they integrate into clinical teams and what work looks like for someone practicing telemedicine.
Q: Tell us a little bit about your background.
A: I'm originally from Maine and attended the University of Vermont, where I received a bachelor's degree in molecular genetics. After graduation, I worked in molecular genetics research in the department of radiation oncology at Harvard/MGH. From there, I attended New York Medical College and then completed an adult psychiatry residency at St. Luke's-Roosevelt Hospital in New York City. Since then, I've worked in psychiatric emergency rooms and as a psychiatrist within primary care clinics in New York City before pursuing private practice.
Q: What does work look like for you now, with innovaTel?
A: Currently, I work from my home office on Sanibel Island in Florida and I see patients for Central Kansas Mental Health Center in Salina, KS.
Q: Why did you decide to join the innovaTel team?
A: I joined the innovaTel team in November of 2016 because I was specifically looking to do full-time telemedicine. This provided me with the best opportunity to continue to develop my career while maintaining a good work/life balance.
Q: What do you do outside of work?
A: When I'm not working for innovaTel, I enjoy living the beach lifestyle here on Sanibel Island. My evenings and weekends are spent bike riding with my family to the beach. On some mornings, I wake up before dawn to get all the best seashells and I have a fairly impressive collection. I kayak, paddleboard, snorkel and just enjoy the slow pace of island life.
On the rare occasion that I'm indoors and not helping my kids with homework, I'm an avid reader and enjoy learning new languages. Currently I'm tackling German. I've traveled extensively throughout my life and hope to resume that with my family soon.
To learn more about innovaTel's partnerships, and to stay up to date on innovaTel news, sign up for our monthly updates.
---
Internet Explorer is no longer supported.
Please use a different browser like Edge, Chrome or Firefox to enjoy a full web experience.
It's easy to make the switch.
Enjoy better browsing and increased security.
Yes, Update Now