Learn about innovaTel's solutions during COVID-19 →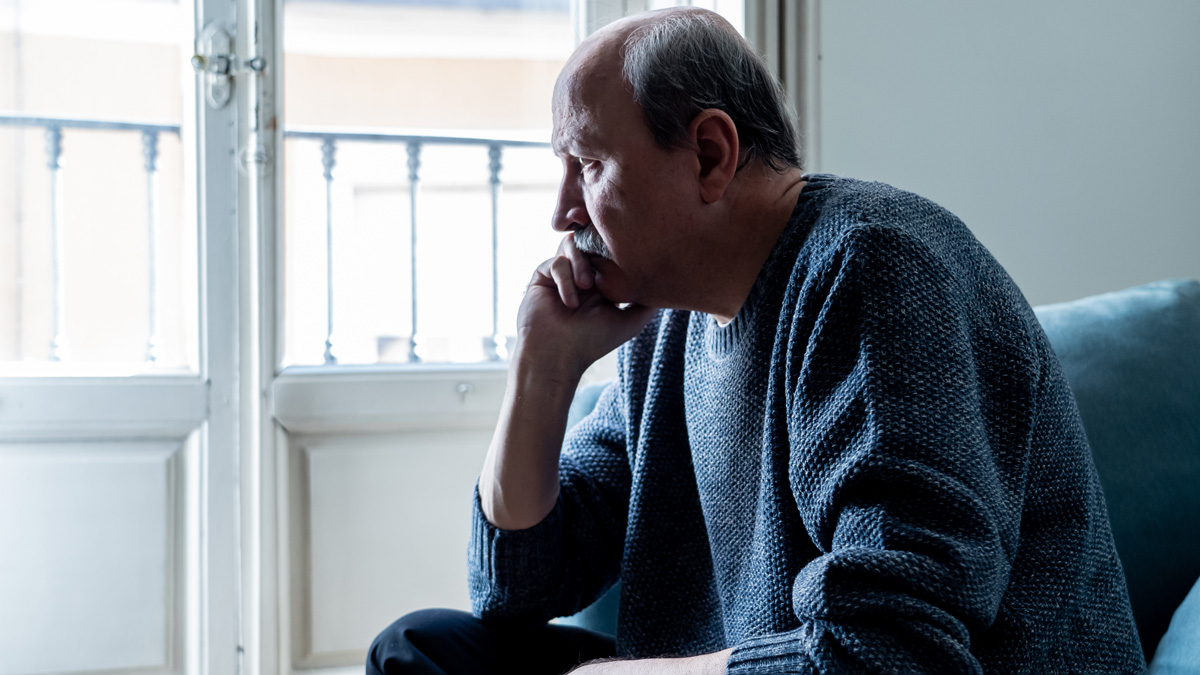 Trauma can be defined. It is, in fact, defined quite simply in the dictionary as a "deeply distressing or disturbing experience."
Yet, more often than not, trauma is quickly and habitually affiliated by many with certain events — like ones that cause physical injury or those that are objectively egregious, such as situations involving abuse.
But the COVID-19 pandemic has effectively redefined trauma, with its indiscriminate, global reach and the domino-effect impact it has had on economies, communities and everyday life. For behavioral healthcare providers and addiction treatment counselors, this redefinition is no surprise. It's the patient population that may be caught off guard, not realizing — immediately or after some time — that their experiences in a post-COVID world have in fact, by definition, been traumatizing.
Frontline healthcare workers had to power through while treating patients they were often unable to save. Children have had to find new ways to play and learn, and they've had to accept limited interactions with family and friends. Women have lost traction they had gained in the workforce and a notable percentage of those managing a substance use disorder have succumbed to relapse and overdose.
Statistics support those anecdotal scenes, as 82% of frontline healthcare workers have reported feeling emotionally exhausted throughout the pandemic and women represented all of the job losses in one month.
From finances to education to isolation and grief, the COVID-19 pandemic has been a traumatic period, adding a layer of anxiety to everyone's life. There's no doubt that it's been a deeply distressing or disturbing experience.
One bright spot, however, is the abating stigma affiliated with seeking treatment for addiction and behavioral health conditions. Statistics from 2019 indicate 71% of people now feel comfortable talking to someone about their mental illness, as compared to 66% in 2017.
With more people needing behavioral health and addiction treatment, and more people feeling comfortable seeking treatment, everyone's collective trauma — coupled with the demand for care that already existed — adds even more depth to the increasing need for care.
This new landscape creates challenges for clinical leaders who are already navigating issues related to provider capacity, wait times and access to providers with specialized expertise. By introducing flexibility, through a telepsychiatry partnership with innovaTel, clinical leaders have the ability to experience resiliency during difficult periods by embedding remote psychiatrists, psychiatric nurse practitioners and licensed clinical social workers within their clinical teams.
A telepsychiatry partnership, particularly in response to consistent, increased demand, improves access to care for patients, allows for specialized care regardless of geographic limitations, introduces scheduling flexibility and improves provider capacity — which helps mitigate burnout.
Trauma looks a little different, and is more widespread, than it was before the onset of the COVID-19 pandemic, but solutions are not out of reach. Schedule a meeting to learn more about how innovaTel can help you meet the increased demand you're seeing.
To explore more about the impacts of the COVID-19 pandemic, download our most recent whitepaper.
---
Internet Explorer is no longer supported.
Please use a different browser like Edge, Chrome or Firefox to enjoy a full web experience.
It's easy to make the switch.
Enjoy better browsing and increased security.
Yes, Update Now