Learn about innovaTel's solutions during COVID-19 →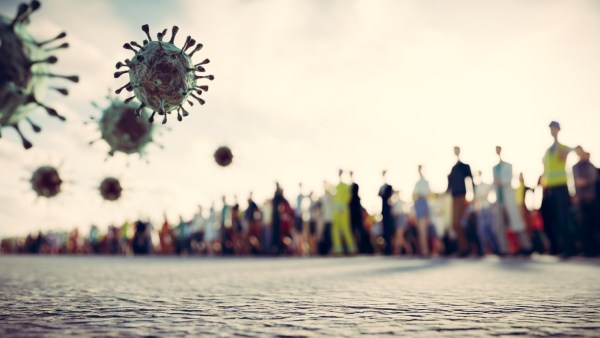 Written by Dr. Mia McNeil, Director of Clinical Nurse Practitioner Services at innovaTel Telepsychiatry
As with many of my colleagues and friends, there is a part of me that is over and done with the pandemic, however the reality is that COVID-19 is apparently not done with us.
With a coronavirus second wave upon us, balancing the intersection of work and home life continues to be a considerable challenge for many of us. Indeed, working parents have been tasked with implementing strategies that would meet employers' expectations while establishing a structure similar to the traditional learning environment for their children at home. This indeterminate task was met with a rather timid and uncertain approach during the first wave. As iPad's turned into e-babysitters and kitchen tables turned into work desks, parents struggled to keep their children out of their work spaces and managed, at best, this seemingly unmanageable "new normal".
In the last six months, many industries from healthcare to education adapted the delivery of their services to accommodate remote work and remote learning. With schools going back-and-forth with their best planning efforts, parents have had to deal with the anxiety of the unknown brought by each day. You will often hear me tell patients "you don't plan during a crisis", and then encourage them to formulate a plan to meet anxiety-provoking situations head on.  Arguably, this next wave, should lead us to focus less on surviving skills and more on adaptation strategies. Certainly, we are showing up for our 40 hours and the kids are turning in all their work, but at what cost? The stress, the isolation and the fear of the unknown are putting in question the mental health of millions of Americans. We have adjusted our schedules and are being as flexible as we can, but many are still burning the candle at both ends to the detriment of their mental health.
With the colder months ahead and coronavirus infections on the rise, it is key to create a plan to cope and adapt successfully. My contribution to the tips and tricks plastered all over the internet is a focus on the biology of our emotions- specifically the role of serotonin and how to boost its level on our own.
Did you know that Serotonin is called the "happiness hormone" and is involved in promoting happy mood and positive feelings? This neurotransmitter is a chemical that carries messages between neurons and is essential in the regulation of our mood, concentration, memory, appetite and sleep, among other functions. A serotonin deficit is often associated with depression and anxiety which in turn impacts an individual's ability to cope adequately to life's challenges. Aside from causing mood, sleep and appetite dysregulations, other key signs of low serotonin include irritability, impulsivity, craving sweets or carbohydrates and digestive issues.  While antidepressants known as selective serotonin reuptake inhibitors or SSRIs are often prescribed to regulate this imbalance, other natural approaches may help manage this deficiency.
Bright light– Our brain produces more serotonin when we are exposed to bright sunlight-a light therapy box might just do the trick during the cold winter months.
Exercise triggers the release of tryptophan which is an amino acid transformed into serotonin in the blood; aerobic exercises such as running, swimming and bicycling are ideal to get your heart rate up, which is the goal.
Foods high in protein carry high levels of tryptophan; researchers suggest that eating 25-30 grams of carbohydrates along with those foods will facilitate tryptophan to cross the blood-brain barrier.
Dietary supplements may help boost your body's ability to produce serotonin including St. John's wort, 5HTP, SAMe and probiotics. Be sure to discuss these options with your doctor prior to use.
Massage therapy can help increase serotonin and decrease cortisol which is a hormone produced by the body when stressed.
Consider talking to a therapist if your symptoms are taking a toll on your everyday life.
Think happy thoughts and be optimistic. Positive thoughts have been shown in research studies to increase serotonin in the brain. Maintaining a gratitude journal and practicing mindfulness can be helpful.
A healthy brain is needed to lead a healthy life and applying simple strategies on your own can be helpful in preventing spiraling down into the vortex of despair. Don't wait to be in a crisis before formulating a plan and talk to your doctor about prescription medications if your mood symptoms worsen and are interfering with your daily functioning. There is an increased risk of illness when confronted with life disruptions that are uncontrollable and chronic in nature and it is vital to act now. And so, grab a turkey sandwich, get on the treadmill and replace those negative thoughts with a fresh perspective. Put on a brave face and nail your next Zoom meeting. With a plan and with each other, we will ride this wave!
-Mia McNeil
---
Internet Explorer is no longer supported.
Please use a different browser like Edge, Chrome or Firefox to enjoy a full web experience.
It's easy to make the switch.
Enjoy better browsing and increased security.
Yes, Update Now