Learn about innovaTel's solutions during COVID-19 →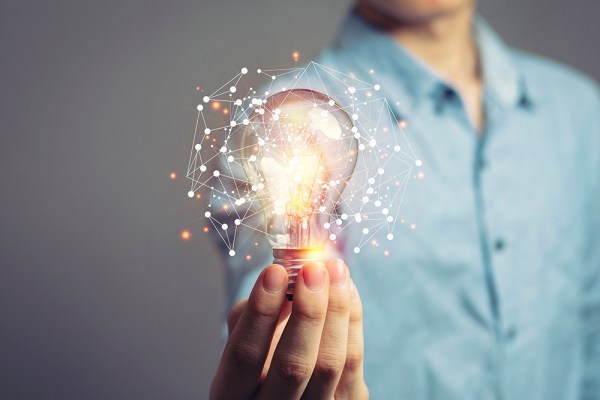 Like the old saying goes, necessity is the mother of invention. Change creates new needs and those needs inspire creativity. The past year is a perfect example.
The COVID-19 pandemic dramatically reshaped the way technology is used to deliver behavioral health and addiction treatment. Rapid advances in and rapid adoption of telehealth technology have allowed clinicians to improve access to care by offering new services and a greater reach.
At innovaTel, we feel fortunate for the opportunity to partner with clinics and organizations and create new avenues for patients to receive care. Because we understand that needs can't wait.
And as the sponsor of NatCon21's upcoming "Shark Tank" competition, we want to hear how technological innovations in the field have improved operations and outcomes for clinics and organizations delivering care. The entrepreneurial showcase, inspired by ABC's hit television show, is in search of submissions that illustrate technology's pivotal role in improving the behavioral health and addiction treatment landscape.
We know that telehealth was widely utilized over the last year, but we are looking for advancements beyond telehealth. We are looking for the next level of technology-based behavioral health advancements.
A $10,000 prize is on the line.
We know that your time is valuable and sometimes submitting proposals for conferences can be time intensive. For this first round, we need just two things from you:
Provide a short description of your innovative use of technology related to mental health and addiction treatment.
Describe how you are using technology to measure outcomes, engage in new ways and thrive in your communities.
A panel of experts will review submissions that show how technological solutions are boosting operations and impact, strengthening communities and advancing the field. Specifically, the competition is looking for innovative approaches that:
Represent the future of healthcare.
Illustrate how a certain innovation is applicable to behavioral health care providers.
Demonstrate the potential for improved outcomes.
Inspire NatCon21 attendees to apply what they've learned to their own clinics and organizations.
More information about the process can be found here. The deadline for submissions is Friday, February 19 at 11:59 p.m. PT.
We look forward to seeing all the ways necessity has inspired invention.
---
Internet Explorer is no longer supported.
Please use a different browser like Edge, Chrome or Firefox to enjoy a full web experience.
It's easy to make the switch.
Enjoy better browsing and increased security.
Yes, Update Now