Delaware Telepsychiatry Service Providers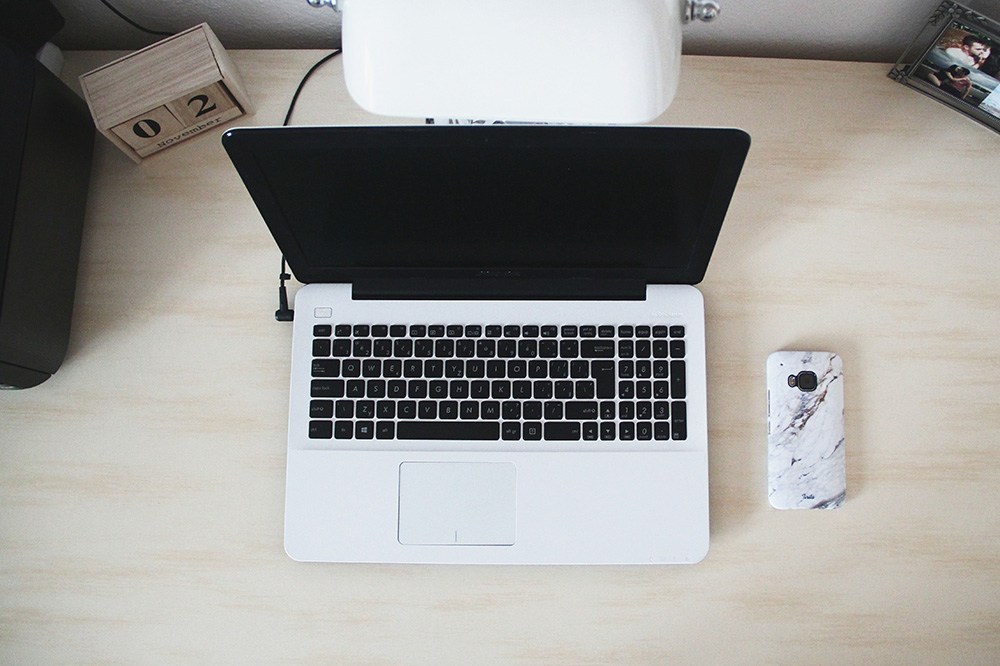 The growing shortage of psychiatrists is affecting states all across the nation, including Delaware. Proper mental health care requires regular psychiatric appointments and comprehensive treatment. In order to address this demand, health care clinics must have enough clinicians with available appointments.
Without proper access to psychiatrists, Delaware patients living in underserved or rural areas can find it challenging to receive timely access to care. Advancements in telepsychiatry are making access to psychiatry available to Delaware health care facilities and other states around the country.
The field of telehealth is rapidly expanding. Clinics and health care facilities can now benefit from telepsychiatry and provide timely access to psychiatric clinicians wherever they are located.
With the national psychiatric provider shortage, telepsychiatry allows organizations to grow their treatment teams virtually with a partner like innovaTel who can recruit quality clinicians from all over the country. innovaTel's recruitment is not limited to the geography of Delaware. Telepsychiatry utilizes a HIPAA-compliant platform to connect psychiatrists and patients from all over the country. Thanks to this, psychiatrists can provide services even if they reside in a different state as long as they are licensed in the state they are servicing. Telepsychiatry may be in the form of psychiatric treatment from the psychiatrist or a collaborative care effort between the psychiatrist and the primary care practitioner.
Here at innovaTel, our team of experienced professionals specialize in providing dependable telepsychiatry services. We can help you bring you quality psychiatrists (adult, child and adolescent, and forensic), psychiatric mental health nurse practitioners (adult and lifespan), and licensed clinical social workers to add to your clinical treatment team.
We proudly offer our services to health care facilities and clinics in Delaware and other states. innovaTel is not only your trusted telepsychiatry partner, but we can also assist in clinical and technical support for mental health clinics and health care facilities.
Mental Health in Delaware
Much like the rest of the country, mental illness is affecting many Adults in Delaware. 18.7% (138,000) of adults in Delaware reporting a prevalence of mental illness.
8.9% (66,000) of adults in Delaware struggle with substance use disorder, and 4.16% (31,000) have thoughts of suicide. When it comes to receiving mental health services, data tells us that a staggering 47.5% (64,000) of adults with a mental illness are receiving no treatment whatsoever. Furthermore, 21.8% (29,000) of adults with mental illness report that they are not able to receive the treatment they needed.
When it comes to children, in the past year, 11.58% (8,000) of Delaware youth have experienced at least one major depressive episode. Only 27% (1,000) of youth with severe MDE (major depressive episode) are receiving some consistent treatment.
Telepsychiatry has the potential to aid health care facilities to help all these people and enable them to receive proper mental health care. innovaTel can help health care facilities and clinics deliver much-needed care to patients all over Delaware.

Telepsychiatry Reimbursement & Regulations in Delaware
The Delaware Medical Assistance Program (Delaware Medicaid) offers reimbursement for telehealth. All practicing Delaware telepsychiatrists must be licensed in the state where they provide telepsychiatry services and their state of residence.
For real-time updates on telepsychiatry laws and regulations in Delaware, visit the Center for Connected Health Policy.
Benefits of Telepsychiatry in Delaware
Here at innovaTel, we take pride in helping many clinics and health care facilities adopt telepsychiatry and expand their services. Our experience has taught us that telepsychiatry has many benefits to offer to health care facilities across the nation. If you implement telepsychiatry with innovaTel, you can expect to see the following benefits:
Efficient Scheduling Options
Because of the psychiatric provider shoratage many patients wait weeks, or even months to visit with a mental health professional. Telepsychiatry makes it easier to schedule appointments since your health care facility is able to grow your treatment team with additional clinicians. This has the potential to decrease your patient wait times to see a mental health clinician.
Shorten Wait Times
When using telepsychiatry at your facility you're able to eliminate the wait time associated with seeing specialized providers or the time associated with clinicians traveling to and from facilities. innovaTel promises to have clinicians ready and on-time for every session, making your facility's telepsychiatry sessions run just as smoothly as they would in person, if not smoother.
With a larger clinical team, more patients can be seen each day; helping you meet the demand for care in your area and ultimately closing that gap. In addition to prompt care, innovaTel can help connect you with psychiatrists that have sub-specialty training that may not have been readily available in your geographic location.
Reduced Recruitment & Retention Costs
Eliminate Cost & Disruption Spent on Recruitment
Hiring a telepsychiatrist can be a cost-effective way to meet your facility's needs. Using telepsychiatry at your facility also allows you to contract for the exact coverage that you need. For example, if you only need to fill 16 hours of clinical time per week, then you only pay for 16 hours per week when you partner with innovaTel. innovaTel also only presents to you qualified, previously vetted clinicians for you to choose based on what you are looking for, eliminating any time spent interviewing clinicians that are not a good fit for your facility.
Partners of innovaTel are never charged recruitment fees and are not responsible for licensing, DEA, malpractice policy expenses and clinician benefit costs. With this time and money saved, facilities can focus on meeting the behavioral health needs of their community.
Reach Underserved & Rural Areas
Finally, you can reach patients that may not have psychiatric services easily accessible in their communities. Telepsychiatry enables you to provide high-quality mental health care services to patients in rural or underserved areas.

Implementing Telepsychiatry in Delaware
Telepsychiatry can be implemented in the state of Delaware. To do so, a health care facility must follow all federal and state regulations. A few federal requirements include:
Designated telepsychiatry room(s)
A HIPAA-compliant telepsychiatry platform
Electronic health record
Telehealth equipment
innovaTel can help you implement telepsychiatry services in your clinic or health care institution and guide you through the entire process. Once all credentials and licenses are complete, your facility will be able to provide telepsychiatry services to patients in need. innovaTel's telepsychiatry platform is HIPAA-compliant, and we are here every step of the way to guarantee that your patients are cared for.
Delaware Telepsychiatry Services from innovaTel
innovaTel is here to help you deliver reliable and high-quality telepsychiatry services to the people of Delaware. With our telepsychiatry partnership, your health care facility will be able to provide proper mental health care services to your community.
We allow you to interview and choose the clinicians that join your staff, leading to a long-term partnership. innovaTel also covers all provider benefits, licensing, and malpractice.
If you want to find out more about innovaTel and the benefits our services bring, feel free to contact us today. We will answer any questions you have concerning telepsychiatry in Delaware. We will also help you assess the best course of action for telepsychiatry implementation. Get started today!
Sources: