Oregon Telepsychiatry Service Providers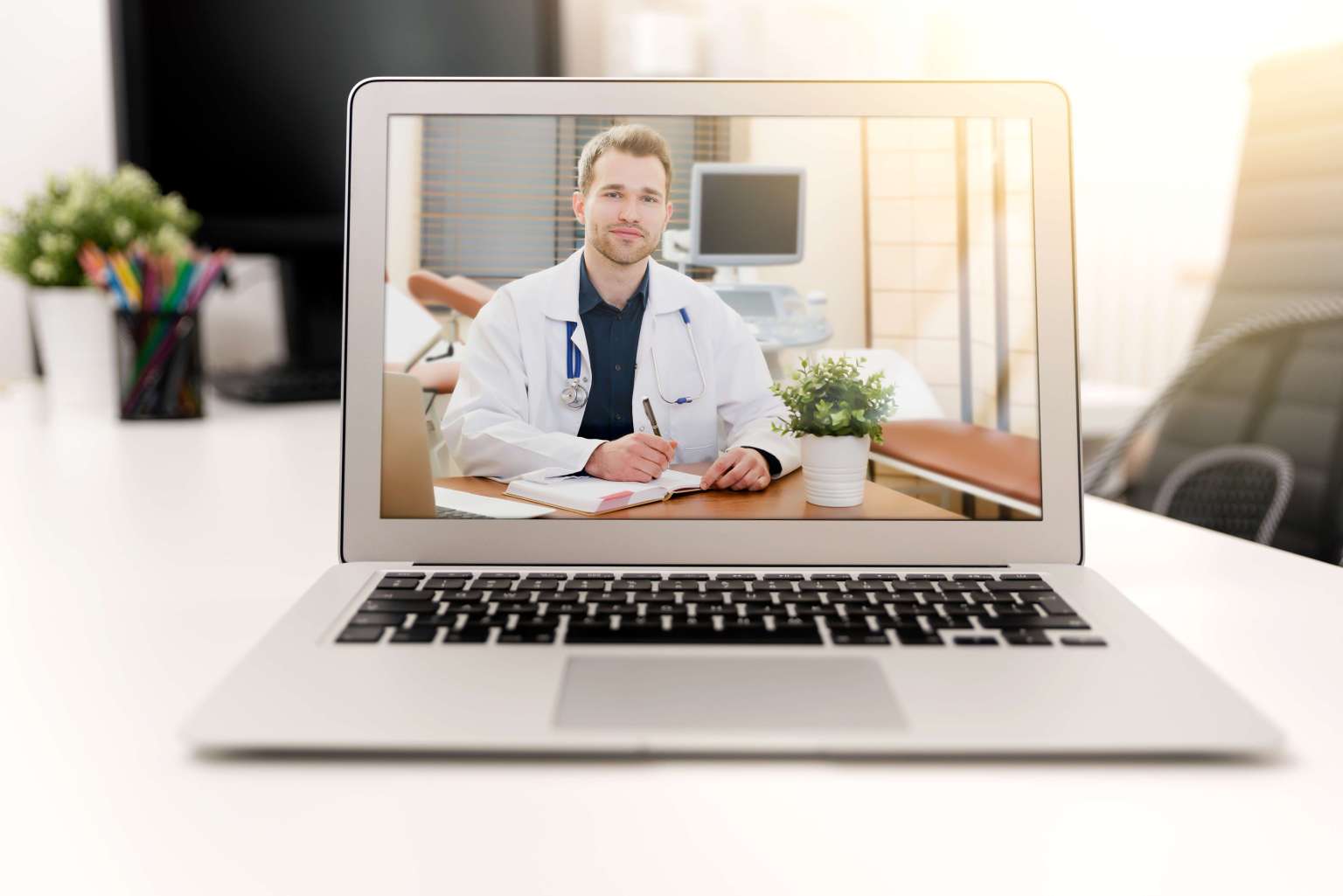 According to a Forbes article released in February 2020 regarding the current state of mental health in America, over 10 million adults report having an unmet need for mental health services. With 113 designated health professional shortage areas for mental health alone in Oregon, establishing a telepsychiatry program would allow more patients in need to receive care. With the help of an experienced telepsychiatry partner community mental health care centers and primary care facilities can begin to increase access to care, improving the health of their communities.
Mental Health Statistics for Oregon
According to Mental Health America, Oregon ranks 50 overall for the prevalence of mental illness and access to care. This ranking is just shy of the top spot which indicates highest prevalence of mental illness and low access to care. This ranking is made up of 15 different measures, including all age ranges, substance abuse, different mental health conditions as well as how available care is and whether or not individuals have health insurance into account in order to rank each state.
According to SAMHSA, Oregon has a population of approximately 3.9 million people; in which 4.6% of adults in Oregon live with serious mental health conditions such as schizophrenia, bipolar disorder, and major depression. Mental health officials in Oregon understand just how serious the situation is, citing the lack of available clinicians as just one of the major contributing factors in many patients not receiving the care they need. Another contributing factor unique to Oregon one of the highest rates of homelessness which is often intertwined with the prevalence of mental illness.
Telepsychiatry Laws and Regulations in Oregon
All states are different when it comes to laws and regulations surrounding telehealth services. The laws unique to Oregon are important to learn, but can be complicated when first considering telepsychiatry; especially for an overwhelmed community mental health care center. This only stresses the importance of establishing a telepsychiatry program in partnership with an experienced telepsychiatry company like innovaTel.
Oregon Medicaid Reimbursement
Oregon Medicaid will reimburse for live video "when billed services comply with their billing requirements". Medicaid must provide the same coverage for telepsychiatry services as they would be covered if they were provided in-person. Oregon medicaid law also states that an out-of-state provider using telemedicine services must be licensed to practice in the State of Oregon or "within the contiguous area of Oregon". Additionally, the clinician must be enrolled as a Health Systems Division provider. Due to the amount of rural communities in Oregon, specific cities within 75 mile radius of the Oregon border may be closer for Oregon residents than major cities in Oregon, and therefore, these areas are considered "contiguous" areas, and within these areas clinicians are considered to be providing in-state services to Oregon patients.

Private Payer Laws in Oregon
Similar to medicaid coverage, private payers are required to cover telemedicine services that are deemed medically necessary the same way they would for in-person services. The circumstances in which a private payer must provide coverage are:
The plan provides coverage for the same type of health service when provided in-person.
The service is medically necessary.
The service is determined to be safely and effectively provided interactive video conferencing according to general health care practices and standards.
The application and technology used to provide the service meets the standards required by state and federal laws for privacy and security regarding protected health information.
To stay up to date with telemedicine laws in Oregon we recommend CCHPCA website as a valuable resource.
Benefits of Telepsychiatry in Oregon
Telepsychiatry has proven to be an incredible asset to many community mental health care centers struggling to meet patient demand. Telepsychiatry removes the barriers of distance and exhausted local resources, benefitting the clinicians, patients and the facilities they work with.
Shorten Wait Times at Your Oregon Care Center
When using telepsychiatry at your facility you can eliminate the wait time associated with seeing specialized providers or the time it takes clinicians traveling to and from facilities; which in Oregon could be a great distance. When you partner with innovaTel, we promise to have clinicians ready and on-time for every session, making your facility's telepsychiatry sessions run smoothly.
With a larger clinical team, more patients can be seen each day; helping you meet the demand for care in Oregon and ultimately getting closer to closing that gap. In addition to prompt care, innovaTel can help connect you with psychiatrists that have sub-specialty training that may not have been readily available in your immediate area.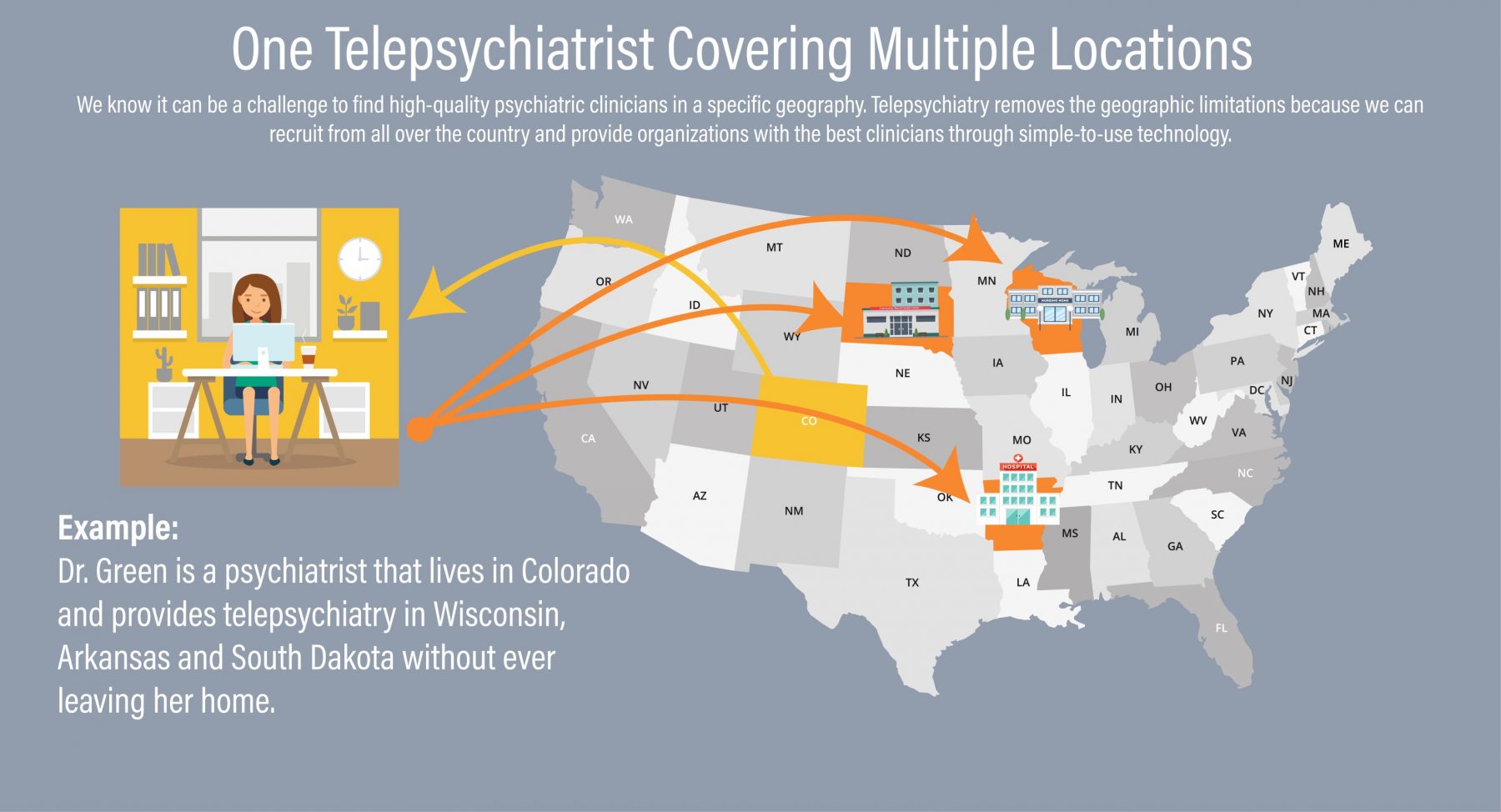 Integrated Care in Oregon
The National Institute of Mental Health reports that primary care facilities provide approximately half of all mental health care for common behavioral health disorders. This can be done more effectively when general practitioners collaborate with a psychiatrist to treat patients with mental health conditions. The use of integrated care through telepsychiatry is a quick and cost-effective way for primary care facilities to provide more comprehensive care without having to refer out for psychiatric care. With Oregon experiencing some of the highest rates of mental illness, early intervention in primary care is essential.
Implementing Telepsychiatry in Oregon
At innovaTel Telepsychiatry, we offer a comprehensive onboarding and implementation process to all of our partners because we understand the challenges that clinics in Oregon are facing. Because of this, we take the time necessary to provide onboarding and continued support throughout the duration of your partnership with us. We will handle recruitment for you and present you with highly qualified clinicians to choose from. Once you have chosen a clinician to join your team, they become an active part of your clinical team.
Oregon Telepsychiatry Services from innovaTel
If you're interested in learning more about telepsychiatry services available in Oregon and how you or your treatment facility can be a part of the solution, we invite you to contact one of our experts today. innovaTel Telepsychiatry is committed to improving access to care within underserved communities in Oregon and across the country.
Sources: