Learn about innovaTel's solutions during COVID-19 →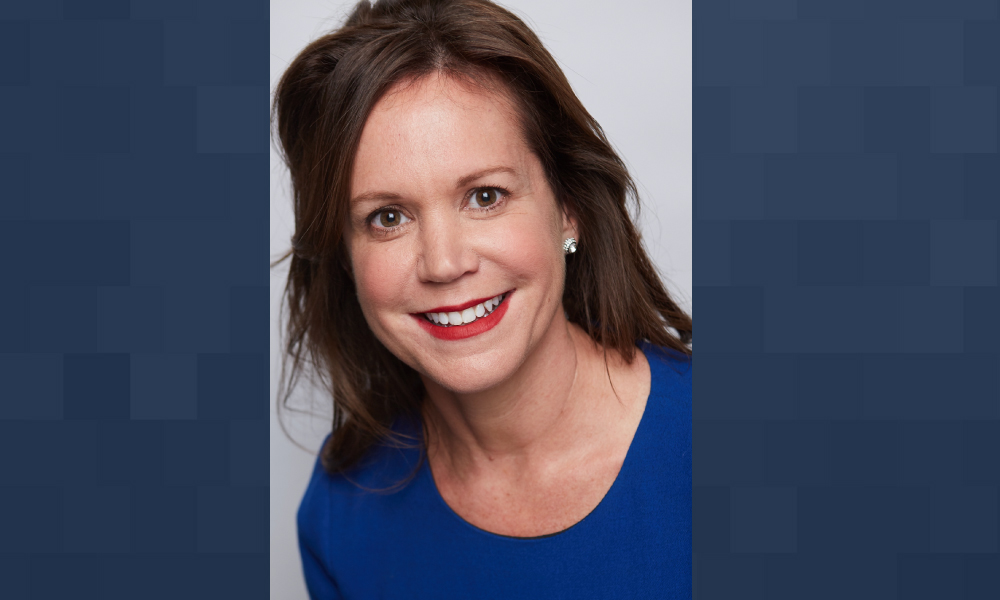 innovaTel was founded by clinicians, and Dr. Liberty Eberly was one of them. A pioneer in the field of telepsychiatry, innovaTel learned to crawl, walk and eventually run in part due to Dr. Eberly's efforts to encourage the use of telehealth almost 10 years ago. 
More than a decade later, innovaTel relies on Dr. Eberly — Chief Medical Officer — for her expertise and compassion, and innovaTel's experienced and highly qualified providers rely on her for perspective and support as they grow through their own telepsychiatry journey. 
She recently found time in her busy schedule, as a mom, Chief Medical Officer, and remote Medical Director, to share some of her thoughts on telepsychiatry, its beginnings and its promising future.
Q: Tell us more about innovaTel's unconventional beginning.
A: Prior to innovaTel starting, I was working at a community mental health center in Erie that was run by innovaTel's CEO, Jon Evans. I was pregnant with my fourth daughter, which prompted me to ask for the ability to move home to be closer to family in Ohio and maintain my caseload of 500 to 600 patients via telehealth. This was our start of telehealth and we all loved it. The patients had the option of continuing with me or transferring to a new provider and having to start all over. Patient's don't want that. They want consistent providers they get to know over time and I'm so proud that we made this work. It was this successful launch of telepsychiatry that led the founders to develop innovaTel. 
Q: And how long ago was that?
A: This is my twelfth year doing telepsychiatry. I haven't seen a patient face-to-face in 12 years. 
Q: What has changed in that time?
A: From my perspective as a provider treating patients, there haven't been that many changes. At the end of the day, we're still just getting on screen and talking to our patients. However, there have been significant regulatory changes and advancements in technology. It was really unusual and unheard of back then for patients to come and do telepsychiatry. I was five hours away from my patients at the time. That was a really novel concept. Now, telehealth is a much more accepted modality of treatment and I'm so pleased to see that.
Q: As Chief Medical Officer, what do your days look like?
A: I provide oversight and support to every innovaTel clinician. I make sure they are supported and they're performing. I'm also responsible for different service lines at innovaTel, such as MAT, forensic and Medical Director services. I make sure those professionals get the training, support, supervision and professional development they need and deserve. And, I run a Medical Director support group, which brings together all of innovaTel's remote Medical Directors every two weeks to collectively learn how things are going and what solutions may be available for specific challenges. 
Q: You also still see patients, correct?
A: All of our administrative leaders continue to provide some direct patient care. I think as long as we're still in the clinics, it makes us more relatable to all the providers we are supporting. If I'm not doing that, I think I will lose credibility.
Q: What are some of the biggest opportunities you see for telepsychiatry?
A: We're barely scratching the surface with what we can do with patients with substance use disorders. I think as we move into this year, and especially with all the new CCBHC grantees wanting to provide substance use disorder treatment, we can really be a great service to them. Our MAT Clinical Readiness Toolkit is invaluable for those clinics that want to go down that route. 
Q: What excites you for 2022? 
A: With innovaTel joining forces with Quartet, I think we really will be better together. We're excited to introduce new initiatives that will address access-related issues for patients and we're placing an emphasis on value-based care, which is exciting, especially when it comes to how it will positively impact our ability to measure outcomes.
Q: In the very little free time you have, what do you like to do?
A: I miss running and used to participate in marathons, so I look forward to getting more time for that. And I have four daughters, so they keep me busy.
To learn more about innovaTel's telepsychiatry partnerships, contact our team.
---
Internet Explorer is no longer supported.
Please use a different browser like Edge, Chrome or Firefox to enjoy a full web experience.
It's easy to make the switch.
Enjoy better browsing and increased security.
Yes, Update Now