Learn about innovaTel's solutions during COVID-19 →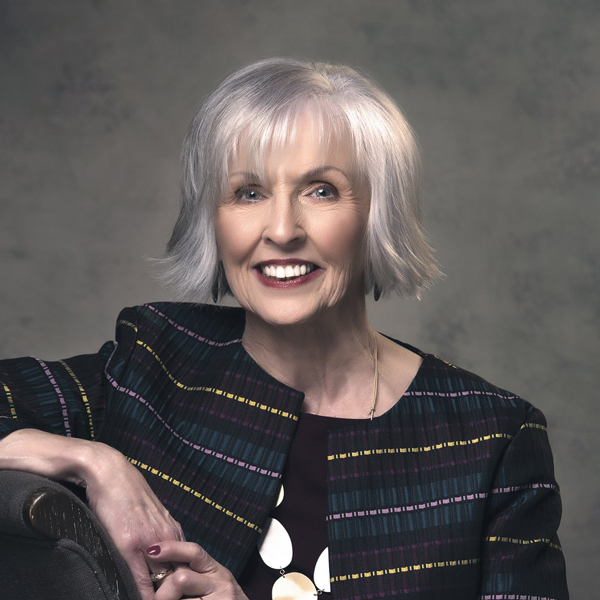 innovaTel started small, with an inspired idea to improve access to care in an effort to improve patient outcomes. Lee Penman, innovaTel's VP of Clinical Operations, was one of the instrumental minds behind what was then viewed as an approach to psychiatry that broke the mold.
As a psychiatric nurse working alongside innovaTel CEO Jon Evans in Pennsylvania's first-ever community mental health center, Penman worked with Evans and four other founding members to take the idea born at Safe Harbor Behavioral Health and bring it to life, at scale, across the country.
Colleagues call Penman a "positive, supportive force," and many have said they owe her a debt of gratitude for being part of innovaTel's founding team, hiring them into the organization or guiding them through their career paths. One physician called her a "rock and gentle leader," while others noted her strength, knowledge and genuine compassion as unique to her and innovaTel. 
As she steps away from an accomplished and lengthy career in the field, Penman offered to share her thoughts and perspectives on how care has evolved over the years, the challenges telepsychiatry addresses and what she hopes for the future. 
Q: Is it fair to say that innovaTel got its initial start at Safe Harbor?
A: Yes. We started doing telepsychiatry at Safe Harbor and what we recognized was, even in Erie, we had trouble recruiting and retaining quality psychiatrists. We may get 100 inches of snow a year, so to attract people to come and stay in Erie was always a challenge. When we were able to start doing telepsychiatry at Safe Harbor, we were able to recruit from all over the country, and attract high-quality psychiatrists.
In looking at that, we realized there were a lot of communities having an equal amount of difficulty recruiting.
Q: Can you describe the initial intention of the innovaTel model?
A: Most of the population we worked with at Safe Harbor were seriously mentally ill (SMI). Frankly, I worked with them my entire career and had a real passion because they were so marginalized with regard to getting services. When we recognized we could help other communities get those services, that was the impetus for the model. We were looking at timely access to quality care, that was the big thing. If someone has a mental illness or behavioral health issues, the faster they get into care, the better the prognosis. Some were waiting 4-6 months for an appointment. There is an ongoing shortage of  psychiatrists.
Q: How did you manage to maintain your enthusiasm for the work in such a demanding environment?
A: When you work in these fields, you really work as a team. You develop very, very close relationships with team members and that's where you get your support and energy and that's such an important part of being in behavioral health and social services. I think really, over the years — besides giving care to patients — bringing on young people early in their career and watching them grow into their career has been most rewarding.
Q: What was your role at innovaTel?
A: Essentially, my job was to support the clinicians and also support the customers we were working with. When we would come to the table with a potential new partner, I could share with  them, 'I ran a CMHC for years. I understand the challenges and I can offer recommendations based on our experience.' We really reinforce the fact that we want our clinicians to feel part of their clinical team. 
Q: As you look ahead, what are your hopes for innovaTel and telepsychiatry as a whole?
A: I have been particularly privileged. Who in their career gets to start two brand new programs and grow them from the ground up? My hope is to be able to grow services to more underserved areas. I also hope the regulations catch up with the reality of what the needs are. There are regulations that without the waivers introduced as part of the public health emergency, are an obstacle to providing care. 
Q: What are your plans for retirement?
A: I'm sure I will volunteer. I love dogs and we currently have 2 rescues. The only danger there is, l may end up with 50 dogs.  I also plan to travel and just enjoy my children and grandchildren. 
Q: You must know you'll be missed. You've formed some pretty strong relationships over the years, haven't you?
A: I am so fortunate to have stayed in touch with  people I've worked with over the years. It is a family. You have to rely on each other and become very close. There are  incredibly talented people who are assuming my responsibilities and will continue the mission. And Jon is someone who has always maintained that the patient comes first. It's an approach we have always taken. His challenge to everyone is that you need to treat your patients like you would want your family member to be treated. That's driven the mission and values  throughout our career.
---
Internet Explorer is no longer supported.
Please use a different browser like Edge, Chrome or Firefox to enjoy a full web experience.
It's easy to make the switch.
Enjoy better browsing and increased security.
Yes, Update Now