Learn about innovaTel's solutions during COVID-19 →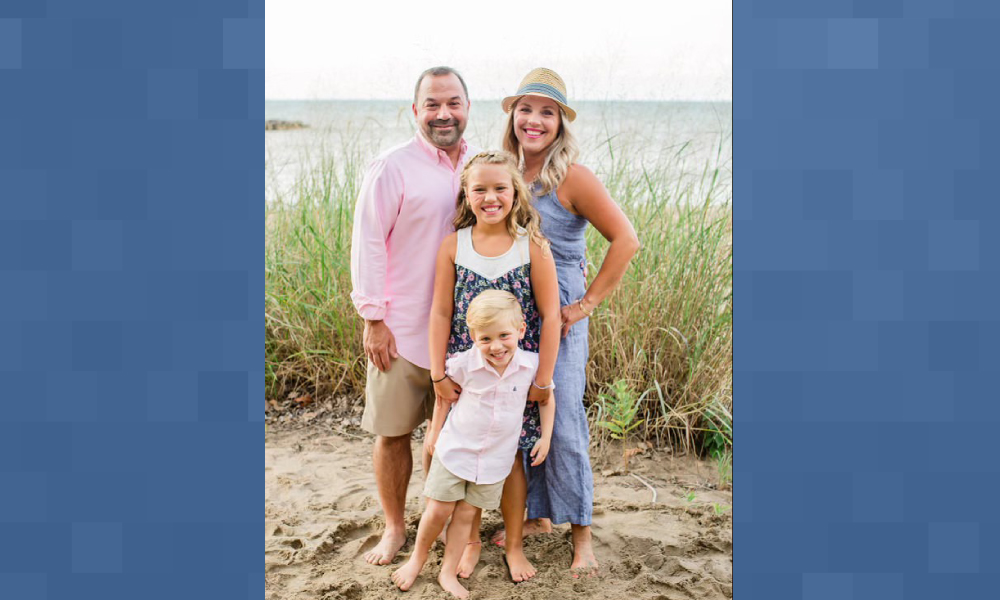 As a leader in telepsychiatry, innovaTel utilizes technology every day to improve access to mental health care. The partnerships we form with community organizations delivering care across the country also depend, in large part, on reliable and effective technology. 
It's one of the reasons we so appreciate the expertise and commitment Frank LaFuria brings to his role as innovaTel's Director of IT. It's hard to imagine how innovaTel would be able to support our valuable telepsychiatry partnerships without someone as qualified, as seasoned and as dedicated as he is. 
Here's a chance to learn a little bit more about the individual who keeps the lines of communication running smoothly at innovaTel.
Q: What excited you about joining the innovaTel Team?
A: In my last position, the organization that I was working for was starting to pilot some telemedicine programs and I found the discussions to be very intriguing. A few weeks later, I sat down with Jon and Lee and they explained their model to me and I was hooked. Providers in Florida seeing patients in Kansas all day through the use of a few peripheral devices? From a technology standpoint, it was very progressive and cutting edge and the timing could not have been better!
Q: Describe your role as the Director of IT.
A: I oversee the overall planning, organization and execution of all IT. Some of my responsibilities are overseeing the technical infrastructure within our organization, determining business requirements for IT systems, managing the design and implementation of IT infrastructure, vetting equipment acquisitions and protecting our network from security risks. I also work with the IT departments of our partner organizations to ensure our clinicians have secured access to each of the systems that they require in order to facilitate their patient visits. But, by far the most important role I have is to support our clinicians and organizations with any technical issues that may arise on a daily basis.
Q: What type of support do you offer the organizations and clinicians with whom you work? What does "support" look like? 
A: We offer 24/7 support to all of our clinicians and our organizations. Our clinicians and organizations need to know they are being supported every step of the way and if there are ever bumps in the road, they need to know that help is there and only a phone call away. We have the ability to remote into each of our clinicians' devices so we can walk through issues with them and troubleshoot in real time.  Some of our smaller clinics do not have onsite IT support, so we can start remote sessions with them as well to help facilitate support. 
Q: Why is this type of support so valuable to organizations? 
A: The last thing we ever want to see during a patient visit are technical issues.  Everyone knows that issues are bound to happen, but it is our job to resolve those issues as soon as possible so that providers and clinics can continue to serve their patients. We realize that some of our clinics serve patients who drive many, many miles for their appointments, and it is our job to make sure the technology works in order to facilitate those visits. 
Q: How is innovaTel's model, which includes support from someone like you, unique in the telepsychiatry industry? 
A: Each of our organizations and our clinicians are provided with direct cell phone numbers for myself and my team, and they are told to contact us whenever any issues arise. Other companies use automated ticketing systems or route support calls to a help desk. We make sure all of our users, whether they are our clinicians or our partners, know that they can call us anytime of the day or night and we will answer.
Q: From a technology standpoint, what is a common misconception that clinics have about telepsychiatry? 
A: There are not many now because COVID forced everyone to become comfortable with using a smartphone or a tablet or a laptop. Prior to COVID though, the biggest misconception from a technology standpoint was that patients would not be comfortable sitting in front of a big screen TV for a patient visit.
Q: How does it feel knowing your work is helping clinics and organizations improve access to care for patients in need of treatment? 
A: Extremely satisfying. The biggest takeaway I had from my first few weeks at innovaTel was the level of passion that was present in each of our employees.  Passion for the field they were working in. Passion for our customers and putting forth every effort to find the best possible provider for them. Passion to ensure that patients are getting the treatment they need in a timely manner. The passion exuded by the people around me was very contagious and is one of the driving forces behind my daily work.   
Q: When you aren't working, what keeps you busy? 
A: Definitely my family. I have a 10-year- old daughter, Gianna, and a 5-year-old son, Joseph. Both are involved in a variety of sports from swimming to soccer to skiing, so we are always on the go. My daughter plays travel soccer for a local club team and I am one of the coaches, so we spend plenty of our weekends traveling from tournament to tournament. I love all kinds of sports and outdoor activities and in the summer I especially love to play golf and bocce.
---
Internet Explorer is no longer supported.
Please use a different browser like Edge, Chrome or Firefox to enjoy a full web experience.
It's easy to make the switch.
Enjoy better browsing and increased security.
Yes, Update Now