Learn about innovaTel's solutions during COVID-19 →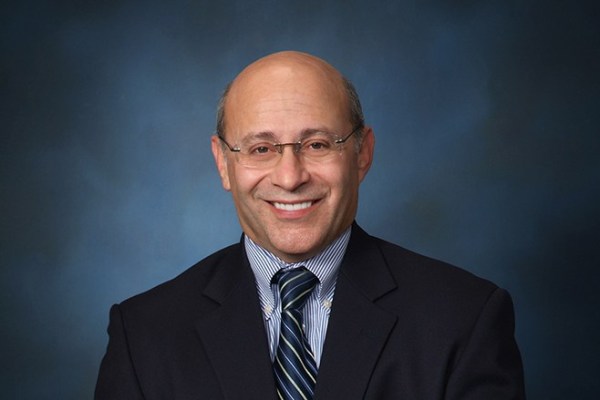 Community Mental Health Centers provide an invaluable service to the patients they serve, most often some of the most vulnerable and complex cases in a particular geographical area. In addition to providing mental health treatment for a patient who otherwise wouldn't be able to access care, CMHCs coordinate social service and health service support for their patients.
innovaTel's CEO, Jon Evans, understands the varied demands CMHCs face. He understands because, before innovaTel, he ran a Community Mental Health Center for 25 years.
It is that clinical experience that grounds him and guides innovaTel, a telepsychiatry partner he and his partners formed after discovering a need, and practical process, for integrating remote providers into traditional behavioral health clinics and organizations. Here's a look at who Jon is, what his experience in the space means and what excites him about the future.
Q: Tell us a bit about your background.
A: I have been fortunate to have the opportunity to work in the behavioral health field for over 30 years. I started out as a clinician working in the emergency department of a busy hospital assessing individuals and their need for care. I worked with a great team and learned the importance of timely access to care. I had the opportunity to move into a number of clinical leadership positions, including the Diagnostic and Evaluation Center (DEC), which was responsible for any behavioral health assessment need anywhere in the hospital. The opportunity to learn about many areas of medicine and the effects of behavioral health needs was significant.
In the early years, I had a unique opportunity, along with my colleague Lee Penman, to be the first two employees of the first freestanding community mental health clinic in the region. The clinic was funded to downsize the state hospital. The first group of patients we welcomed to the clinic had an average length of stay at the hospital of 8 to 10 years. The project was an amazing success as a result of proper funding, which ensured services were comprehensive and made sure new medications, specifically Clozaril, were available. The clinic grew in size and scope over the next 25 years, offering care to an average of 7,000 active patients annually and providing comprehensive crisis services to the community.
Q: What inspired you to transition from a community mental health center setting to establishing innovaTel and offering telepsychiatry services?
A: We had a small SAMSHA grant to provide a telepsychiatry consult service about 15 years ago. We learned a number of important lessons about how to provide telepsychiatry while supporting the standard of care. As we continued to have challenges recruiting and retaining psychiatry staff, when one of our key psychiatrists informed us she had to move, she challenged us to allow her to remain on staff providing full-time telepsychiatry services. We wanted to retain her on staff, so we agreed and it worked perfectly. We saw a similar need for many of our partner organizations and decided to launch innovaTel in 2014. That same psychiatrist that challenged us was one of our founders — Dr. Liberty Eberly — who is currently innovaTel's Chief Medical Officer. Our mission remained the same: timely access to care is critical to positive outcomes.
Q: What was one of the biggest challenges you faced while managing a Community Mental Health Center?
A: We had continual challenges recruiting and retaining psychiatrists. This remained a fundamental problem until we implemented a telepsychiatry program.
Q: What do you think about the recent, rapid adoption of telehealth services in the behavioral health field in response to COVID? What do you think the long-term impact of this is?
A: The positive movement in regulatory standards, related to telemedicine in general, have been very helpful to improving the overall provision of the services and enhance access to care to meet the increased demand. Going forward, telepsychiatry will be one of the most fundamental platforms to respond to the continued need for care. Our vision includes continued enhancements to the provision of telepsychiatry via technology enablement to continue to improve access.
Q: What do you think is one of the biggest misconceptions about telepsychiatry?
A: There is a frequent misconception that telepsychiatry is in some way substandard care as compared to the traditional model. The American Psychiatric Association has confirmed our experience, reporting there is no difference in patient satisfaction and clinical outcomes between the two models of care. We even have some anecdotal experience that indicates telepsychiatry may be superior to the traditional model.
Q: What sets innovaTel apart – in your mind, as someone who has worn the shoes of a clinical leader – what is innovaTel's biggest value to its partners?
A: Our significant tenure and experience in the community behavioral health field sets us apart. We have all experienced the challenges and frustrations of inadequate staffing and the detrimental effects on staffing, patient access and patient satisfaction. It is critical in behavioral health that patients have a meaningful connection and confidence in their clinician.
Q: What trend or innovation in the field has you excited?
A: We are looking at opportunities to include outcome measurements and analytics to our platform to provide data relative to the positive outcomes of care. We know intuitively that treatment works, and we're excited to demonstrate that with data.
Book a meeting to learn more about how a partnership with innovaTel can help you help your patients.
---
Internet Explorer is no longer supported.
Please use a different browser like Edge, Chrome or Firefox to enjoy a full web experience.
It's easy to make the switch.
Enjoy better browsing and increased security.
Yes, Update Now