Learn about innovaTel's solutions during COVID-19 →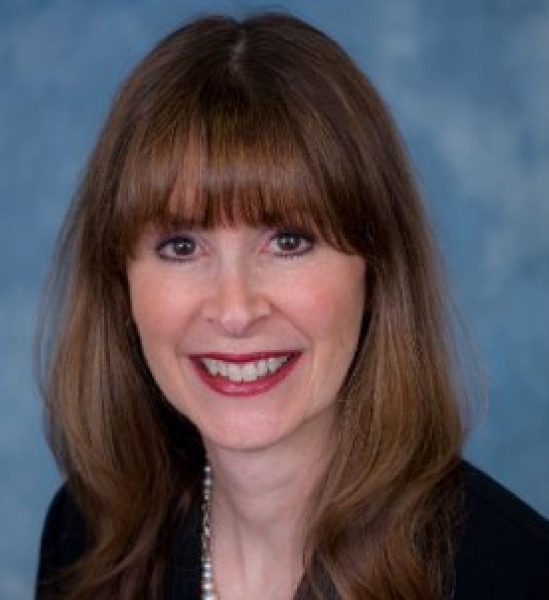 Healthcare is an ever-changing landscape, and 2020 proved that beyond measure. Policy changes, technology advancements and patient needs dominate a clinical leader's attention, which could make it challenging to keep tabs on all of the regulatory changes that could benefit clinics and organizations.
That's part of the reason Jordana Bernard, innovaTel's new Chief Compliance Officer, is such a valuable resource for the partnerships we have with clinics and organizations. She can help sort out critical regulatory changes and keep an eye on policy updates at both the federal and state level.
She joined innovaTel in December, bringing with her more than 30 years of experience, specifically driving organizational growth and advancement of care delivery through telehealth and other advanced technology innovations throughout her career.  Here's a chance to get to know her, and what she knows, a bit better.
What is your role at innovaTel?
As Chief Compliance Officer, I am looking forward to providing guidance in support of innovaTel's growth and primary mission to enhance timely access to care in an ever-changing, rapidly evolving regulatory environment. I am also responsible for overseeing the compliance programs, accreditation, and related activities.
What is your background?
Prior to joining innovaTel, I served as Director, Policy and Public Affairs at InTouch Health where I led policy strategy, regulatory and legislative initiatives to advance telehealth and served as policy SME across the enterprise and to hospital and healthcare system clients and other stakeholders in the telehealth industry. Prior to InTouch Health, I was Chief Program Officer at the American Telemedicine Association (ATA) overseeing strategic programs in education, accreditation, practice guidelines development and member groups. I became actively involved in telemedicine about 20 years ago when I served on a project team that developed and implemented the first telemedicine network to deliver clinical services within the Federal prison system.
How can innovaTel's clients benefit from you joining the team?
innovaTel strives to deliver the highest quality behavioral health treatment to our clinic partners and patients. In my role as Chief Compliance Officer, our clinic partners can trust that in addition to the clinical services we provide, we are also tracking the constantly evolving regulatory environment at both the state and federal level, providing them with the most up-to-date information. In addition, we are strong advocates for informed telebehavioral health policy reforms that enable improved access and reimbursement for providers.
Specifically, how can Community Mental Health Centers benefit from your expertise?
The rapidly evolving telebehavioral health policy landscape creates challenges for healthcare organizations to stay on top of the many changes but also how to apply them in a compliant manner.  We work in partnership with community mental health centers to help them understand the regulatory rules and policies that are unique to the organization and patient populations being served. We also help community mental health centers become aware of various opportunities for billing and reimbursement for telehealth and other communication technology-based services.
What are the most pressing issues behavioral health care organizations should be aware of at the moment?
Policy makers clearly see telebehavioral health as a critical avenue to reducing barriers not only to sustain access to psychiatric and behavioral health care services, but to expand them during and beyond the COVID-19 pandemic. To this end, we're seeing legislative and regulatory policy changes being implemented at both the federal and state levels to broaden coverage and reimbursement to drive adoption of telebehavioral health treatment services.
For example, in the end-of-year 2020 COVID stimulus package, Congress included a telehealth provision that removed the rural geographic and originating site restrictions to expand access to telemental health services, including services into the home. For 2021, CMS implemented permanent reimbursement for certain temporary PHE telehealth services (including group therapy) as well as virtual check-ins and eVisits.
At the state level, though many of the state changes remain temporary during the PHE, we have seen a number of states move towards making selected changes permanent. Some of the most common payment policies around reimbursement for telehealth in Medicaid include paying for telephone visits for a narrow set of services, clarifying the home as an eligible originating site and expanding providers. We are also seeing some states specifically address the issue of FQHC and RHC reimbursement for telehealth.
What trends do you see on the horizon and how can you help?
At innovaTel, we believe the future of behavioral health care will be a hybrid model of in-person and telehealth appointments. In 2020, organizations across the country quickly adopted telehealth models to meet patient demands. Today, we can help our clients transition from quickly adopted telehealth solutions to long-term, sustainable telehealth programs that will be integral to how they deliver care going forward.
Have specific questions? Reach out to innovaTel to get them answered.
---
Internet Explorer is no longer supported.
Please use a different browser like Edge, Chrome or Firefox to enjoy a full web experience.
It's easy to make the switch.
Enjoy better browsing and increased security.
Yes, Update Now