Learn about innovaTel's solutions during COVID-19 →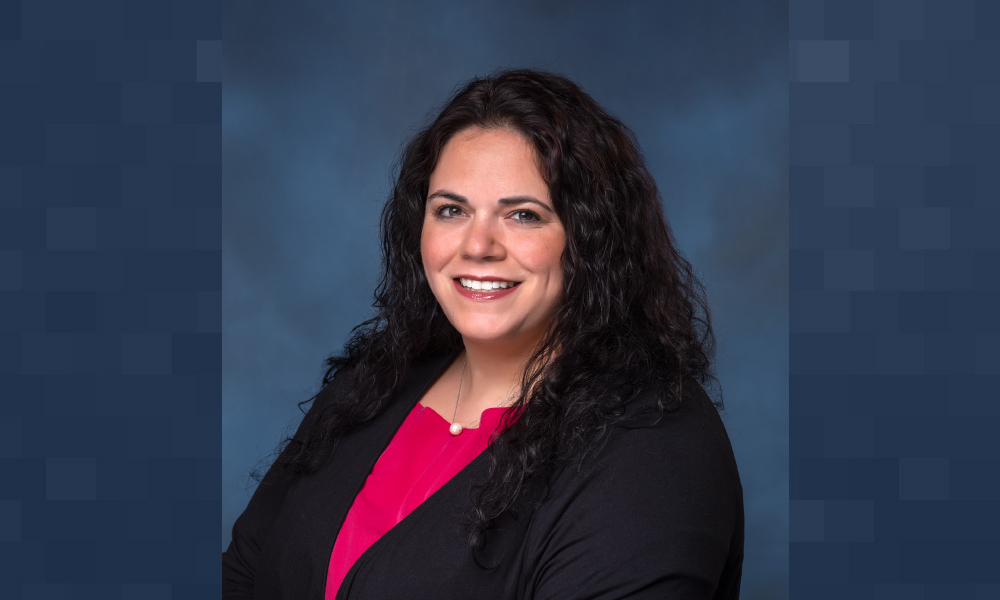 At innovaTel, the partnerships we form with mental health organizations in need of remote providers are supported by our experienced team of clinical liaisons. Megan Howe is one of them, drawing on her clinical background working in different settings, from inpatient to outpatient to residential programs.
She channels the experience she's earned into her role as a clinical liaison, which is invaluable to the partners she supports.
Q: What excited you about joining the innovaTel Team?
A: For me, it was about the opportunity to help organizations find quality providers to meet the community's needs. Being able to help increase access to care. Being able to use my nursing skills and judgement in a new way. The chance to work for a company that's helping pave a new way for how mental health services are being offered, destigmatizing it. Lee Penman, innovaTel's Vice President of Clinical Operations, offered me my very first job as a RN when she ran a community mental health clinic. Many of the traits and values previous employers complimented me on were learned from her. The chance to work and learn from her again is invaluable.
Q: Describe your role as a Clinical Liaison.
On a day-to-day basis my role can vary, but it primarily focuses on providing support and offering problem resolution plans for partners and providers. I facilitate innovaTel's initial clinical workflow calls with our sales and marketing team to determine the needs of potential partners and I help vet provider candidates to identify a solid match for partners. 
Q: You are an experienced psychiatric nurse, so how does that experience help you in this role?
I've been in their shoes. I've worked in OP, IP and residential programs. I know what the support staff are going through on a day-to-day basis. I know how I would have felt dealing with the changes on the frontline and can help the administrators prepare for that. I can relate to and help support the ones actually doing the work. I've developed workflows in multiple settings and have an idea of what to try first. I have experience educating people and meeting them where they are to make sure the end goal is understood. I've learned the value of helping them see the "why" behind it all.
Q: What type of support do you offer the organizations and clinicians with whom you work? What does "support" look like?
Support can vary and it can change as partner contracts adjust and grow. Up front, the implementation team works diligently to ensure that all aspects of onboarding providers with an organization are managed in a timely fashion. We plan for providers to begin treatment sessions by stepping through partner workflow to ensure that providers are successful in joining their clinical teams and prepared to begin seeing patients. Once providers go live, we check in frequently to make sure everything is running smoothly. 
We also address more specific requests, such as workflow efficiencies, providing templates and training newer nurses (or MAs) on evidenced-based practices. This support can be provided in numerous ways including email, phone, Zoom or, before COVID-19, in person. Our support is customized to the needs of the provider and the organization, and we help solve the day-to-day issues organizations might have while providing alternative ideas on how to use the resources they have internally. 
For example, we may assist a clinic in maximizing provider schedules and training onsite staff in how to make the most efficient use of a provider's time. If questions arise over state specific concerns, we help navigate the ever-changing landscape of telehealth by utilizing our internal compliance department, providing the clinic with trusted resources to reference and connecting them with current clinics to foster a peer support network.
Q: Why is this type of support so valuable to organizations and clinics?
It helps them to not feel alone, to know we are here to help them help their clients. Change can be scary. We strive to make sure clinics and their staff are feeling supported and know they have a team willing to help them through it. They can focus on the clients, knowing if an issue comes up, they have us to help them figure it out. You can plan all day long but there are always going to be hiccups along the way. We help navigate those, no matter how long they've been with innovaTel.
Q: How is innovaTel's model, which includes support from someone like you, unique in the telepsychiatry industry?
Our partners have the same, unwavering support during their entire contract with us. They have a clinician working with them who has been in the field, who has done what they are trying to do and succeeded with it. We have access to what other clinics are trying across the nation. We can give them access to that. We can connect them with other organizations that went through or are going through what they are right now. We have success stories to share and learning experiences to help know what to avoid. And the same goes for our clinicians/providers.
Q: How does it feel knowing your work is helping clinics and organizations improve access to care for patients in need of treatment?
Spectacular. It's what I've always strived to do. The parts I've enjoyed the most from my previous employment have been helping to expand services for the community. Now I get to help do that across the country. I grew up in a rural area, and we had to travel hours to get any specialty, and that's hard. I've always looked at ways to increase access to care. Being able to help do that is humbling.
Q: When you aren't working, what keeps you busy?
My husband and kids and just family in general. We are all very close and try to do as much as possible with our parents, sisters and their families. I come from an Italian family, so a lot of that time is spent in the kitchen cooking and baking. I also love to read and crotchet.
To stay up to date on innovaTel news and see other stories like Megan's, sign up for our monthly updates.
---
Internet Explorer is no longer supported.
Please use a different browser like Edge, Chrome or Firefox to enjoy a full web experience.
It's easy to make the switch.
Enjoy better browsing and increased security.
Yes, Update Now