Learn about innovaTel's solutions during COVID-19 →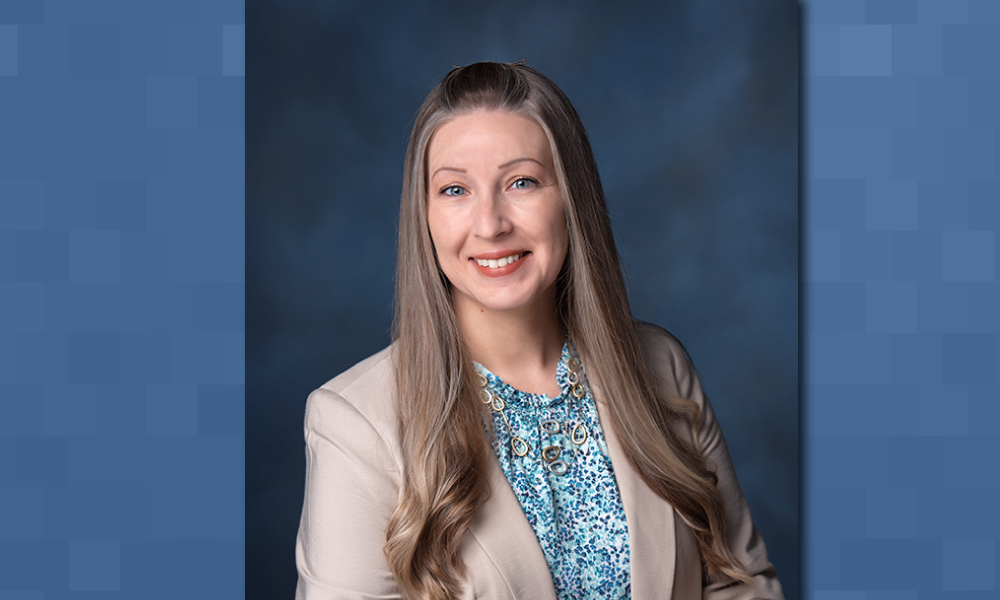 At innovaTel, our experienced team of clinical liaisons offer invaluable support to the partners we work with across the country. Sara May, RN-BC, is one of them. 
Her background in behavioral healthcare allows her to connect with clinical partners in a unique way, offering guidance and support that comes from an informed, experienced place. She recently offered a peek into the work she does.
Q: What excited you about joining the innovaTel Team?
A: My journey into healthcare started in a behavioral health office as a secretary and then a billing and credentialing specialist. After I continued my education into nursing, the idea of telehealth always interested me. I wasn't necessarily looking for it, but along came the opportunity to use my nursing skills on a higher level via a telepsychiatry platform. Working semi-remotely from home to accommodate a better work-life balance is a huge plus and being part of this team is amazing!
Q: Describe your role as a Clinical Liaison.
A: My role is to assist our partner clinics as well as our providers to find their perfect fit for long-term and successful partnerships. As part of the implementation team, I talk through workflow processes with prospective new partner clinics so as to understand their needs from a provider. I meet with the providers and discuss their skill sets and experiences so I can match them with a clinic they will enjoy. I make sure the clinics and providers have support both in their office and through our team, whether it be for consults, medication visits, therapy or just a personal connection.
Q: How does your clinical experience help you in this role?
A: I'm board certified in Medical-Surgical Nursing. Throughout my career, I worked in various hospital settings including trauma and orthopedic, post-surgical, and maternal/newborn. There were always patients who struggled to connect in the healthcare setting because they had mental health, drug-related or other social issues. I found myself feeling more rewarded by listening to their stories, spending time with them, and advocating for their needs.
This experience helps me not only to help support our community mental health partners at innovaTel, but also our FQHCs and integrated health model partners. I believe that healthcare is a combination of physical AND mental health — working on them together to treat the whole person. I am happy to help provide that collaboration to our partners the same way I did for my patients.
Q: What type of support do you offer the organizations and clinicians with whom you work?  What does "support" look like?
A: Support from me looks like a lot of emails and Zoom calls! I support the clinics by helping to navigate workflow strategies, things like prescription considerations, support staff tasks, safety precautions, resources and even scheduling templates that allow for patient care in a virtual setting. As I meet new providers, I walk them through innovaTel's process-sharing expectations, next steps and help them feel connected to a virtual work environment. After a provider is matched with a clinic, I check in with everyone on a regular basis whether there are issues or not, to ensure things continue to run smoothly. I can customize the amount of support they need at any time as we grow together.
Q: Why is this type of support so valuable to organizations and clinics?
A: Nursing has always been a team effort in my mind. We have the clinical knowledge to be able to support an organization's current clinical team with additional resources that may not have been available to them prior to our partnership. We share policies, procedures and feedback for quality improvement with our partners to add value to the care they are giving their patients in the most underserved areas of the country.
Q: How is innovaTel's model, which includes support from someone like you, unique in the telepsychiatry industry?
A: At innovaTel, we are really looking to make long-term partnerships. The struggle to treat mental health is not temporary, and our organization is dedicated to helping even the most rural clinics have access for their patients by providing continuity of care. A struggle I have seen over the last several years in healthcare is that the need for services is overwhelming the availability of providers. We often talk about "shortages" and "high staffing ratios" or "caseload caps." As a nurse, I know how important it is to be able to overcome this. To be able to establish that relationship with a provider – from both a clinic and a patient's perspective, is important.
Q: How does it feel knowing your work is helping clinics and organizations improve access to care for patients in need of treatment?
A: It is inspiring. I have only been a part of innovaTel's team since May of 2021, and the amount of service expansion we have experienced since I've been here proves that mental health will continue to be needed even more during and after the pandemic. To see this is an eye-opener, and to be able to be part of providing this access is both humbling and gratifying.
Q: When you aren't working, what keeps you busy?
A: My 12-year-old son who plays baseball, basketball and now football, two high-maintenance dogs, a husband who insists we go camping every other weekend, occasional per diem shifts in the maternity/newborn unit at our local hospital, and if there's any time left after that, I like to craft on my Cricut or plan my next travel destination!
To see more stories like Sara's, and to stay up to date on innovaTel news, sign up for our monthly updates.
---
Internet Explorer is no longer supported.
Please use a different browser like Edge, Chrome or Firefox to enjoy a full web experience.
It's easy to make the switch.
Enjoy better browsing and increased security.
Yes, Update Now