Learn about innovaTel's solutions during COVID-19 →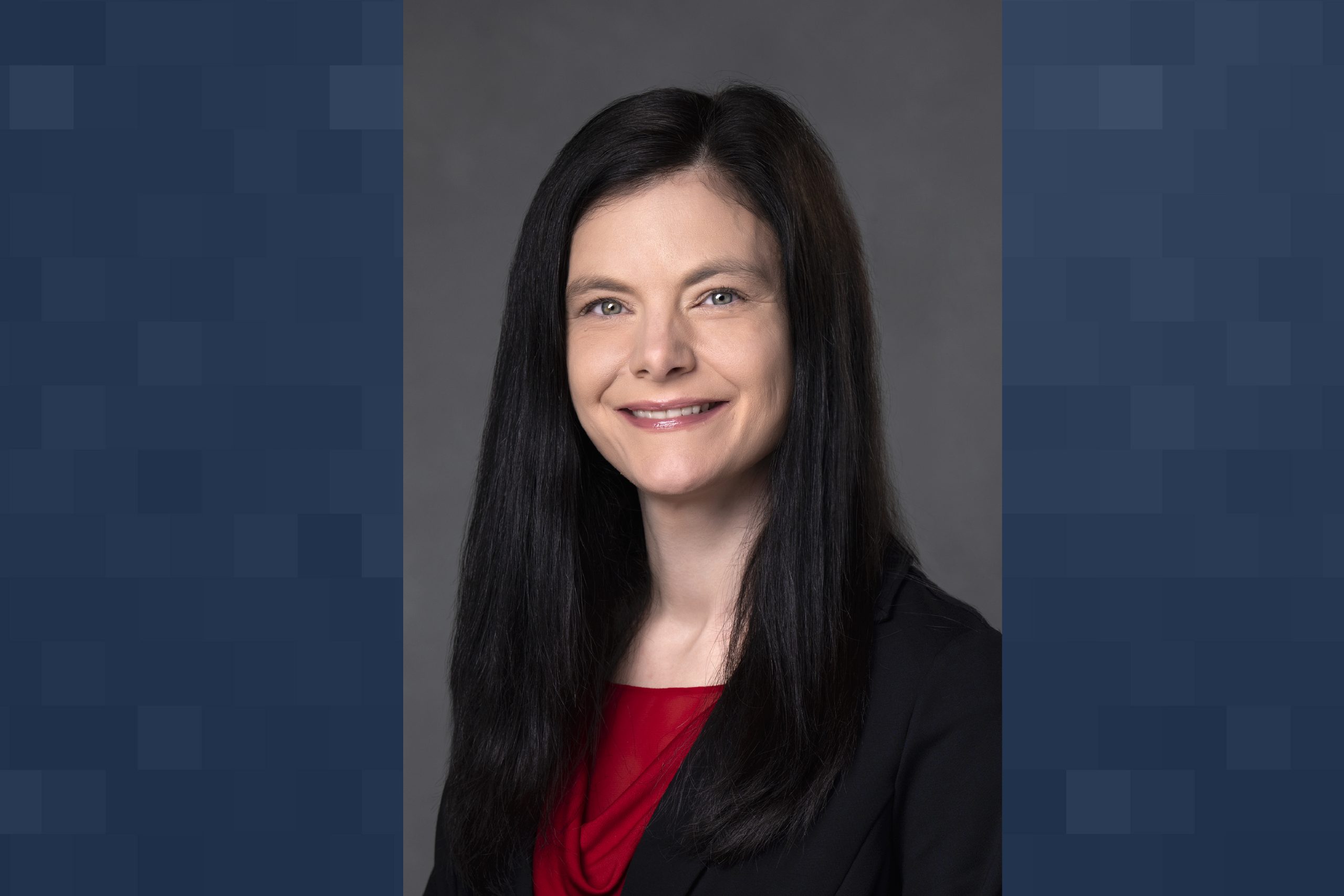 At innovaTel, each of the clinical partnerships we form with organizations includes a clinical liaison — a critical link between the clinic or organization integrating one or more of our providers and our experienced innovaTel team. Clinical liaisons help support and establish workflows for our remote providers with their new clinical teams, offer guidance and best practices for the providers and the organizations, and act as a point of contact for any issues that may arise. 
Victoria Merski is one of our newest clinical liaisons and she's innovaTel's first Licensed Clinical Social Worker in that role. She shared her thoughts on her experience with the team, hoping it sheds light on how our partnerships are successful for the organizations we partner with and the patients they serve.
Q: What excited you about joining the innovaTel Team? 
A: Prior to joining the innovaTel team, I worked in the community behavioral health clinic that was founded by the innovaTel founders in the early 1990s in Erie, Pennsylvania. I worked in a few different roles in the agency over the course of almost 17 years, with my last role being the Director of Clinical Services (overseeing a medication clinic, therapy program and a blended case management program).  When presented with an opportunity to work with my "old" work family again, it was an opportunity I could not turn down. Part of what has been exciting is that I am the first Licensed Clinical Social Worker the company has hired to work in the role as a clinical liaison. I am excited to be part of an innovative team that assists clinics across the nation by finding professionals to join their teams when access to these therapeutic professionals is limited in their area. I appreciate and really enjoy the team approach to all of the projects we are working on.
Q: Describe your role as a clinical liaison.
A: I have not been in my role for very long, but I do think I am getting the hang of it pretty quickly! I have described myself as a matchmaker and a caretaker when I explain my role to clinics we are working with. It's my job to get to know the clinic's mission, standards, specialties and needs. Based on what I learn from the clinic, it is then my job to vet candidates who would be a good match based on the clinician's professional trajectory. I am then able to provide meet-and-greet opportunities with the clinics and the providers. If all parties mutually agree to move forward with a partnership, I am then able to support the clinic and the provider with start up and ongoing support all the way through the partnership. Our goal is to meet the needs of the clinic and meet the professional needs of the clinicians.    
Q: You are an experienced Licensed Clinical Social Worker.  How does that experience help you in this role?
A: I have worked in community behavioral health for over 20 years. In the last few years, I learned that innovaTel has been growing their social work footprint across the nation and they were looking at expanding their clinical liaison team to include a Licensed Clinical Social Worker.  With innovaTel exclusively having had psychiatric/medical nurses on the liaison team, I am able to bring the discipline of social work to the table. I have experience in managing: 
an outpatient therapy program

a medication clinic

case management program 

24/7/365 mobile and onsite crisis intervention program 

crisis residential unit 

certified peer specialists 

scheduling and reception team

writing program proposals 

chairing and co-chairing agency committees.  
In addition, I was also often sought out by my colleagues to offer solutions for difficult situations. As a social worker, it is our nature to problem solve and assist people in finding and providing access to resources. When one door closes because resources are scarce or don't exist, we look for the next door and explore options. I hope that my experience is found to be valuable to innovaTel as I continue to learn the ropes. 
Q: What type of support do you offer the organizations and clinicians with whom you work?  What does "support" look like? 
A: Something that I have come to really appreciate about innovaTel and their business model is that support to the clinics and providers we partner with is a priority.  When there is a new start with a clinician, we collaborate with all parties involved to ensure that the clinic is prepared to start, as is the clinician. In the first few months of the new start, we reach out frequently to ensure the clinic and clinician are both feeling comfortable with the new roles. For many clinics, having a remote provider is a new venture for them, which means there is often uncharted territory and a need to problem solve how something that was once done entirely in person is now being converted to a remote role. As the clinic and provider get more and more comfortable with the new role, we continue to reach out and connect monthly to elicit feedback, always reminding our partners that we are a resource to be called upon when needed.
Q: Why is this type of support so valuable to organizations and clinics?
A: As I mentioned above, for many clinics we partner with (unless it's a current clinic looking to add providers because their experience with innovaTel has been so great) this is a new venture and they are in unfamiliar territory with providers being entirely remote. Despite the pandemic changing aspects of how behavioral health care has been delivered, most areas have still delivered services with a hybrid approach. With a provider being exclusively a telehealth provider, there are obstacles to overcome that we can help work through with the clinic.
Q: How is innovaTel's model, which includes support from someone like you, unique in the telepsychiatry industry?
A: Something I like to draw attention to is that innovaTel was not founded out of the pandemic and it is owned and operated by professionals with clinical backgrounds who understand the behavioral health needs our communities have. Having said this, they have been around for nearly eight years having had a chance to adapt to technology changes and really be leaders in the nation for delivering telehealth services. Communication and support are must-haves to ensure that our clinic partners are happy with the services being delivered and our employees are happy and professionally satisfied.
Q: How does it feel knowing your work is helping clinics and organizations improve access to care for patients in need of treatment?
A: Access to behavioral health care remains an issue across the nation. There are more people every day needing access to behavioral health services and fewer dollars and resources to support the growing needs. When clients live in remote areas, where it is difficult to recruit doctors, nurses and therapists, we are able to be part of the solution to ensure they have access to the care that they are entitled to and should have easy access to. One pillar of the innovaTel mission and philosophy is that we want to assist clinics with providing timely access to behavioral health services to people where they live, work and are most comfortable. If a person has to travel two hours one way, because their town doesn't have access to behavioral health care, they may decide to forgo care that they really need. 
Q: When you aren't working, what keeps you busy?
A: I am married, have two children and three dogs! Enough said?!? My son is 14 years old, new to high school this year and has played football since he was 6 years old. Practices and games keep us on our toes through fall. My daughter is 13 years old and enjoys dancing, cheerleading and gymnastics, which keeps us running all year long. When I am not running from one end of town to the other, I enjoy being outside, running, reading, baking, walking the dogs and spending time with family and friends.  
I am also passionate about raising awareness around suicide prevention. I am a certified trainer in the suicide prevention program known as Question, Persuade, Refer (QPR) and I have provided numerous trainings over the years in my community around behavioral health and suicide prevention. 
To learn more about innovaTel partnerships, and how they may benefit your organization, schedule a meeting.
---
Internet Explorer is no longer supported.
Please use a different browser like Edge, Chrome or Firefox to enjoy a full web experience.
It's easy to make the switch.
Enjoy better browsing and increased security.
Yes, Update Now