Learn about innovaTel's solutions during COVID-19 →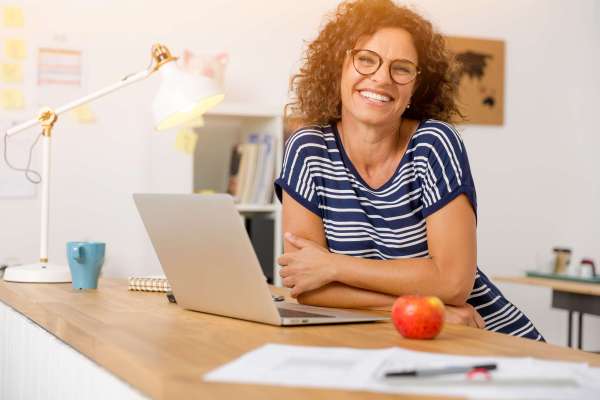 The shortage of behavioral health clinicians has been a continuous and escalating issue in the United States for decades. The lack of access to psychiatric services has resulted in significant delays to treatment resulting in decreased quality of care, low patient satisfaction, challenges in increasing patient outcomes, reduction in the workforce, and higher costs for care. Although 2020 has been a year where more clinicians have used the modality of telepsychiatry; at innovaTel, we have always known telepsychiatry was the answer to solving staffing issues and workforce shortages.
Meeting Patient Demand
Unfortunately, in the present climate -ten months into a global pandemic, we can only expect the demand for services to increase. In a recent New York Times article, leaders in the mental health field predict a "hidden fourth wave" which will consist of the mental toll of the pandemic. With even more demand for services in the coming months, community mental health centers will likely need to grow their clinical team. Adequately staffing behavioral health clinicians has always been challenging, especially in rural or underserved areas. A proven solution for addressing issues with behavioral health staffing is telepsychiatry. Telepsychiatry breaks down barriers of distance and local availability by bringing more clinicians to areas in need via telehealth technology.
Benefits of Telepsychiatry
Some of the most notable success factors that have been identified in telepsychiatry are its ability to effectively address the barriers of time and distance. Clinicians are able to use their time more effectively by eliminating the time that would be spent on a commute to free up their schedules. Organizations that use telepsychiatry are also able to recruit providers that are outside of their immediate geography, expanding their recruitment options.
In addition to growing the amount of available behavioral health clinicians, telepsychiatry has made sustainable growth possible for treatment facilities of all kinds by making it more affordable to build their teams. At innovaTel, you only pay for the clinical hours you need. This allows organizations to grow at a pace that suits their needs.
In addition to the behavioral health workforce facing a shortage, the supply of specialized clinicians is even more scarce. Specialized clinicians with sub-specialty training can be incredibly valuable when treating complex cases or patients in crisis. Instead of waiting months and months for a specialized clinician to become available, telepsychiatry allows these needs to be met quickly and effectively using a virtual connection.
Getting Started with Telepsychiatry
One of the characteristics that sets innovaTel apart from other telepsychiatry is the comprehensive onboarding process. Our telepsychiatry experts understand the challenges that your facility is facing which is why we take the time to provide comprehensive onboarding and training, as well as continued support throughout the duration of your contract. This means that your on-site clinical managers, nurse managers, and the day-to-day operational staff will have access to 24/7 IT and clinical support to ensure timely and efficient care.
If you're interested in learning more about how a telepsychiatry partnership with innovaTel works, visit our contact page to speak with a telepsychiatry expert.
---
Internet Explorer is no longer supported.
Please use a different browser like Edge, Chrome or Firefox to enjoy a full web experience.
It's easy to make the switch.
Enjoy better browsing and increased security.
Yes, Update Now