Learn about innovaTel's solutions during COVID-19 →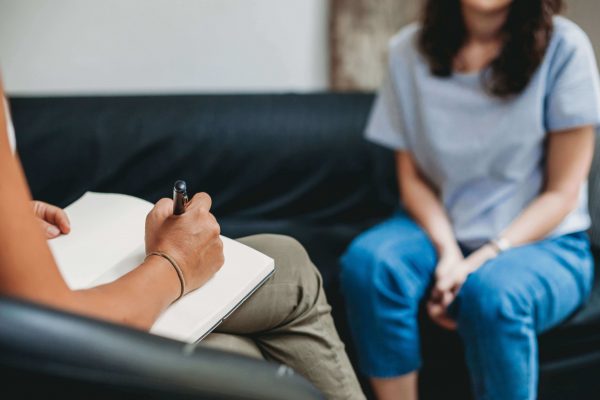 Supplementing Your Practice with Telepsychiatry
Opportunities to work remotely in the healthcare field are hard to come by; however, with the increase in demand for timely access to psychiatric care across the country, telepsychiatry has quickly become a great way for mental health clinicians to work remotely while helping underserved communities.
Working Remotely as a Telepsychiatrist
If you're a psychiatrist, psychiatric nurse practitioner or a licensed clinical social worker and are looking for a way to supplement your current clinical work, telepsychiatry is a flexible way to work either part-time or full-time with us. Once you join our team, we go through a thorough process to match you with an organization in need of psychiatric coverage. You will have the opportunity to meet the organization via an online video meeting and determine if the partnership is a mutual fit. Thanks to our thorough matching process, some of our clinicians have been with the same organization for over five years!
An additional benefit is we are focused on long-term partnerships with our clinic partners, we don't do any temporary agreements or locums work.
When you join innovaTel and are matched with an organization, you become a virtual member of that organization's treatment team, attending clinical meetings virtually, and collaborate with other clinicians located on-site. The goal is that you are just as much a part of their team if you were there on-site, the only difference being you are connecting virtually.
How It Works
Telepsychiatry is the delivery of psychiatric services via HIPAA-compliant, secure video conferencing technology. With the growing demand for behavioral health services, telepsychiatry is an effective method for addressing the psychiatric shortage. Through telepsychiatry, we are able to utilize the current number of active psychiatrists and allow them to treat more patients in underserved areas across the country. Telepsychiatry is equivalent to in-person care in diagnostic accuracy, treatment efficacy, quality of care and patient satisfaction.
Be Part of the Solution
The most impactful success factors that have been identified in telepsychiatry are its ability to effectively address barriers of time, money and distance. At innovaTel, our psychiatrists are able to use their time more effectively by providing care from a remote location rather than traveling between different facilities. Without these barriers, our clinicians are able to spend more time treating patients in areas that need the most support.
If you're interested in joining our clinical team, check out our career page
---
Internet Explorer is no longer supported.
Please use a different browser like Edge, Chrome or Firefox to enjoy a full web experience.
It's easy to make the switch.
Enjoy better browsing and increased security.
Yes, Update Now