Learn about innovaTel's solutions during COVID-19 →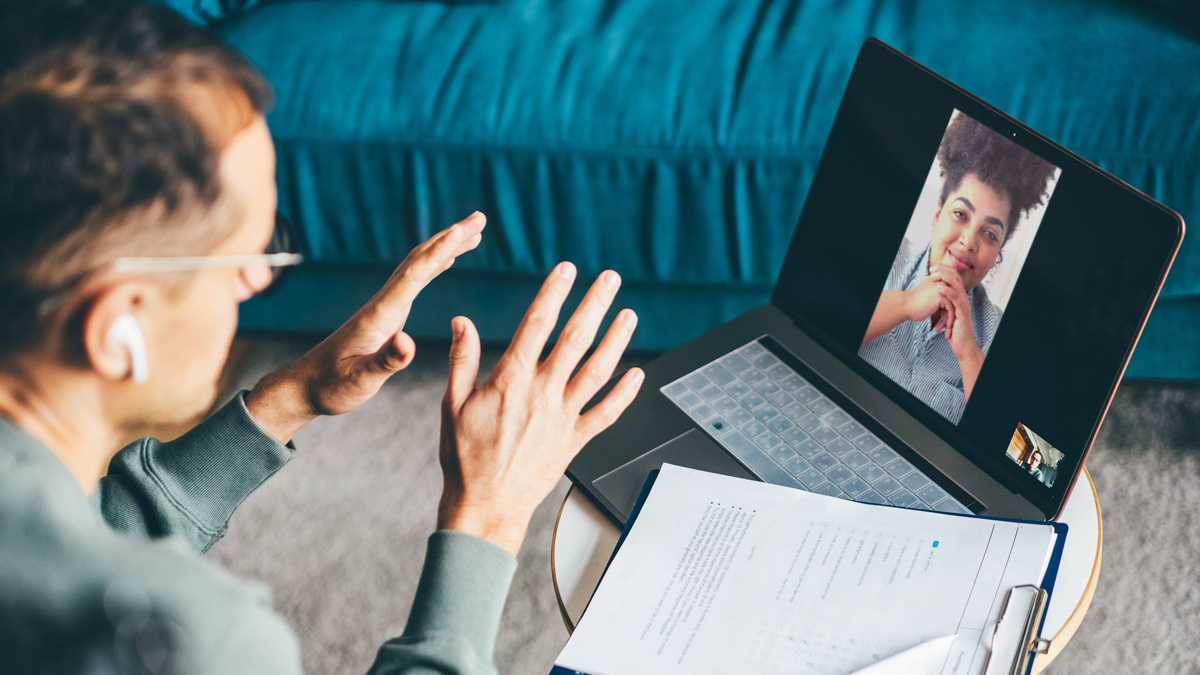 What do you like most about telepsychiatry?
I chose telepsychiatry for personal and family reasons but as I do it more every day, I have realized there is no difference at all between telepsychiatry and in-person psychiatric care. I am as engaged, responsive, and efficient as in any other setting where we deliver psychiatric care. Telepsychiatry allows me to pay more attention to my patients, I am more aware of their verbal and nonverbal expressions and it works great with kids.
What has your experience been as part of the innovaTel team?
InnovaTel is not just any other telepsychiatry company. They treat their employees with respect, autonomy, trust and compassion. These values reflect in the care we deliver to our patients. There is a culture of constant support so we feel very satisfied and accomplished in our family and professional lives. I have been working with innovaTel since 2014 and this has been the best decision I have made.
How do your patients respond to telepsychiatry?
I still remember my first patient when I started telepsychiatry. I had many fears in my mind. I was worried about the connection with my patient, what if they don't like it, etc. My patient walked in, greeted me, smiled and sat in front of the TV screen. I told him this was my first day and he reassured me this will be great. We talked for half an hour and by the time the patient walked out, I thought to myself-this is awesome! I think our patients are very receptive of this new technology and we as providers still have to open up to the idea of using technology to deliver mental health care. My patients of all ages do very well with telepsychiatry, although some of them don't even own any gadgets at home, but once we start the visit, they are very comfortable and satisfied with their care. Kids and older patients are the best fit as they really enjoy the sessions. It works great for patients with autism and social anxiety as well.
What would you say to a mental health center interested in utilizing telepsychiatry for their patients, but might have some reservations?
We have to try it to see for ourselves how well it works! It is normal to have anxiety about something we don't know about. The patients we serve live in such rural areas that some of them have to wait months to see a provider, some have to drive an hour or more to have access.  Telepsychiatry brings psychiatric clinicians and specialists to their neighborhoods. There is a huge turnover in these rural clinics and patients are used to losing several providers before they pursue telepsychiatry. Telepsychiatry is providing them with continuity of care and it's not compromised care. Patients are still getting very high quality care which should be the main goal in every setting we utilize.
Challenges of working from home that you have overcome?
The biggest challenge was to work alone without any peer support. Over the years, we have overcome that and we have a very strong physician support network and we constantly consult on cases, talk about day-to-day work related challenges. I have learned when we work from home, our clinic support staff becomes the most crucial aspect of our day. Working very closely with the nurses, clinic supervisors and the innovaTel team has helped a lot. I make sure I have my weekend planned so I get to do activities with my family. At times, I miss the commute but since we have freezing weather outside, that feeling melted away very quickly too.
---
Internet Explorer is no longer supported.
Please use a different browser like Edge, Chrome or Firefox to enjoy a full web experience.
It's easy to make the switch.
Enjoy better browsing and increased security.
Yes, Update Now