Learn about innovaTel's solutions during COVID-19 →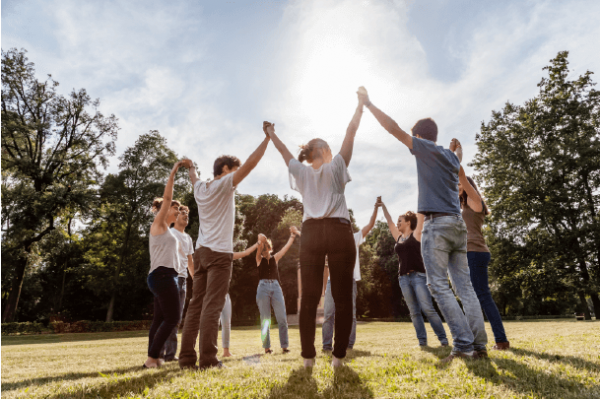 One of the characteristics that makes innovaTel unique, is that from day one, our founders have understood the challenges of operating community mental health care centers in underserved areas. This is because they have experienced similar situations first hand working in facilities where not having enough clinicians to meet patient demand in a timely manner was an all too common concern.
It wasn't until after utilizing telepsychiatry that they realized that they had a solid solution to bridging the gaps in care, and this new modality of care needed to have a larger presence in the behavioral health field because of the potential it had to greatly increase access to care.
What are underserved populations in the United States?
An underserved area can be simply described as a population or geographic area that either receives less care or has less access to care. The reasons for the disparity in care within specific communities can be due to a variety of factors, however, the most prevalent factors are income, ethnicity and geographic location.
In addition to the characteristics of a population, much of the issue can be attributed to the overall shortage of mental health care clinicians in the workforce. In many states across the country, the patient to clinician ratio is not only drastic but unsustainable for a clinician to keep up with long-term.
How Telepsychiatry Can Make a Positive Impact
Telepsychiatry is an excellent solution for underserved populations because of its ability to bring in resources otherwise not available. Often times the patient to provider ratio is too high and there are not enough clinicians in your immediate geography available, or a clinician with a certain specialty does not exist in that area. By using telepsychiatry, your facility is able to circumvent barriers such as these and shorten wait times, ultimately increasing access to care..
Additionally, telepsychiatry helps inactive clinicians to get back into the workforce by removing the barriers of time and location. Whether clinicians have moved out of their state of licensure or they are unable to physically work at a facility due to family or personal reasons, telepsychiatry can get them back into the workforce in a way that easily fits into their life.
Why innovaTel is the Best Choice for Your Facility
At innovaTel, we are proud of the network of top-notch clinicians we have cultivated over the years. When you partner with us you are not only getting access to qualified clinicians, you are able to choose the clinician that best suits your community mental health care center. Finding clinicians that specialize in certain areas can be difficult in underserved communities, which is why partnering with a company that can offer you a network of clinicians with diverse specialties is key.
Contact Us Today
If you would like to learn more about how telepsychiatry could be implemented in your facility, contact one of our experts today to schedule a brief call to discuss the needs of your organization and how innovaTel telepsychiatry can help.
---
Internet Explorer is no longer supported.
Please use a different browser like Edge, Chrome or Firefox to enjoy a full web experience.
It's easy to make the switch.
Enjoy better browsing and increased security.
Yes, Update Now