Learn about innovaTel's solutions during COVID-19 →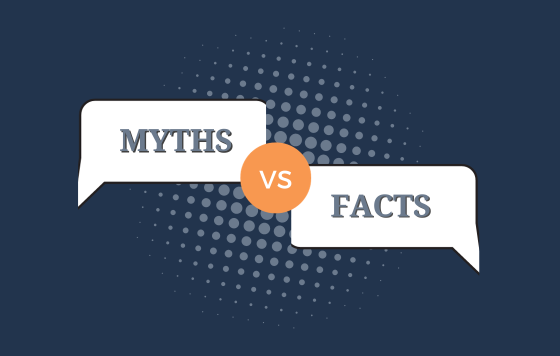 Telepsychiatry, despite being around and in use for decades, still has its naysayers. innovaTel's beginnings, in fact, date back to the pioneering period for telepsychiatry, when as clinicians the company's founders were looking for solutions to bridge a geographic gap between a provider and a patient.
They gave it a try, and the rest is history — with a few details and technological advances mixed in along the way. While incremental adoption of telepsychiatry happened over the years, the COVID-19 pandemic and the influence it had on social distancing and isolation, propelled the practice into the mainstream — out of necessity. 
Even now, a few years removed from the height of the pandemic, there is still apprehension among some about the practice. And largely, that apprehension can be attributed to myths that have persisted. Case studies and patient outcomes, based on experience rather than perception, illustrate the potential that telepsychiatry has at a time when the industry continues to experience a labor shortage and an increased demand for care.
Myth 1: It's difficult to make a connection over video. This myth can be one embraced by mental health leaders and patients alike, and it's just not true. In a society that embraces video in multiple ways on a daily basis, from Zoom meetings to Instagram Reels to Facetime calls, video conversations are becoming the norm rather than the exception. Having the ability to add remote providers to a team also means that organizations can introduce culturally diverse clinicians to their practice when they aren't available in their immediate area — boosting the likelihood of a culturally-based connection. In addition, a decline in no-show rates among organizations that engage with remote providers counters the "difficult to connect" myth. 
Myth 2: Children won't be engaged. Telepsychiatry requires the same academic credentials as in-person psychiatry, it's simply delivered in an alternate way. Children and adolescents are more engaged with video than adults, in everyday life, and telepsychiatrists working with them have a unique understanding of how to make sure the session is fruitful. In addition, remote providers who specialize in child and adolescent psychiatry allow organizations to more adequately meet the demand for care in their communities. 
Myth 3: Remote clinicians aren't part of the team. At innovaTel, our providers become integrated into the on-the-ground clinical team. They attend meetings, discuss challenging cases and carry their own caseload. They are very much a part of the team.
Myth 4: It won't work for the SMI or SUD population. The beauty of telepsychiatry is that it meets patients right where they are, geographically, emotionally and physically. As a practice, telepsychiatry helps remove traditional barriers to care, benefitting every patient and more specifically the SMI and SUD population, by improving access to care near them. And, work with these specific patient populations has proven that myth wrong. 
Myth 5: Patients like to be seen in an office. For some patients, a traditional session is more appealing. And in that case, telepsychiatry may not be for them. But, for other patients who are more willing to try something new or more eager to begin treatment, telepsychiatry often offers opportunities for reduced wait times and the potential for a connection with a specialist not available in their geographic area. In addition, many organizations ask patients to come into an office to connect with their provider for their telepsychiatry session, which means — sessions are still in an office setting. 
To learn more about how telepsychiatry may benefit the patient population your organization serves, explore our clinical services.
---
Internet Explorer is no longer supported.
Please use a different browser like Edge, Chrome or Firefox to enjoy a full web experience.
It's easy to make the switch.
Enjoy better browsing and increased security.
Yes, Update Now