Learn about innovaTel's solutions during COVID-19 →
Telepsychiatry-Sheltered in Place or Mobilized for Change?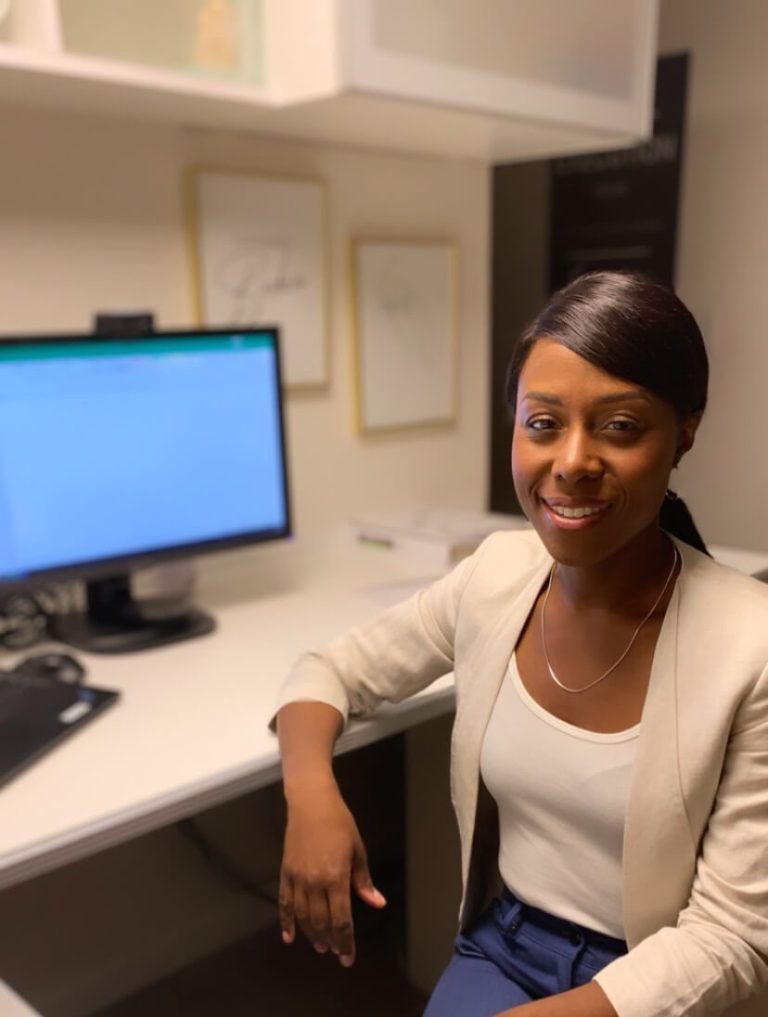 Written by Dr. Mia McNeil, Director of Clinical Nurse Practitioner Services
The COVID-19 pandemic has challenged our healthcare infrastructure in many ways. It also challenged the way we historically delivered healthcare services on a mainstream level. Just two months ago, mental health professionals across this nation were instantaneously thrust into the virtual world of telepsychiatry. As stated by Dr. Avrim Fishkind during the American Psychiatric Association Spring Highlights virtual meeting, "In a blink of an eye, every psychiatrist and every mental health professional now can see themselves – and many have been forced into – becoming telepsychiatrists," (Bowser, 2020). The swift integration of telepsychiatry into the mainstream challenged skeptics to consider the use of communication technologies to deliver healthcare services in the context of the pandemic and possibly even post Covid-19.
Although, telehealth had been around since the 1950's, the opportunity to expand the use of this evidence-based method of delivery of mental health services is now within reach. With the Centers for Medicare & Medicaid Services taking the lead in temporarily removing barriers for physicians, nurses and other health professionals, we have seen a surge in the use of communication technologies to maintain patient care services. The COVID-19 pandemic triggered an unprecedented loosening of regulations and issuance of temporary waivers that expanded access to telehealth services. With no time to waste, many of my colleagues opted for a self-taught crash course in telehealth and from the comfort of their home office for some and the dining room table for others, off they went to work.
This "new normal" as I heard it from colleagues and patients alike had its challenges, but when I consider the strides within the mental health industry and the broaden accessibility to care that has emerged in these recent months, I wonder if this "new normal" should not in fact be the norm. In my opinion, the adoption of a telehealth model or of a hybrid model of care will further our reach as mental health providers.
Every single day, innovaTel clinicians are reaching patients across the country in partnership with community-based clinics. While I live in Pennsylvania, I'm also treating patients in Kansas and Minnesota, because I'm licensed in all three states. This modality is improving accessibility while reducing disruptions in continuity of care and is also decreasing delays in treatment. A systematic literature review on telepsychiatry outcomes concluded that this modality "performed as well as, if not better than face-to-face delivery of mental health services and was in fact actually more cost-effective in the majority of studies reviewed" (Hubley et al, 2016).
We thought we were sheltered in place to slow the spread of the virus and keep each other safe, however, I would submit to you that colleagues at every level of the healthcare industry have also been sheltered in place to mobilize their teams and resources, strategize short-term and long-term plans for efficient and quality care delivery and implement change to improve both access to care and health outcomes.
innovaTel is strategically positioned to partner with agencies across the nation and grow a network of psychiatrists, nurse practitioners and licensed clinical social workers who are passionate about bridging the gap between quality providers and patients across the country. As a leader in the telepsychiatry industry, one of our mandates is to advocate for the permanent adoption of regulations and health policies that will further support the advancement of telepsychiatry.
We are living in extraordinary times and are positioned to make history; will you join us?
References
Bowser, D. Andrew. (2020). COVID-19: Telemedicine Boosting Access but is Not a Panacea. Retrieved from https://www.medscape.com/viewarticle/929550
Hubley, S., Lynch, S. B., Schneck, C., Thomas, M., & Shore, J. (2016). Review of key telepsychiatry outcomes. World journal of psychiatry, 6(2), 269–282. https://doi.org/10.5498/wjp.v6.i2.269
---
Internet Explorer is no longer supported.
Please use a different browser like Edge, Chrome or Firefox to enjoy a full web experience.
It's easy to make the switch.
Enjoy better browsing and increased security.
Yes, Update Now