Learn about innovaTel's solutions during COVID-19 →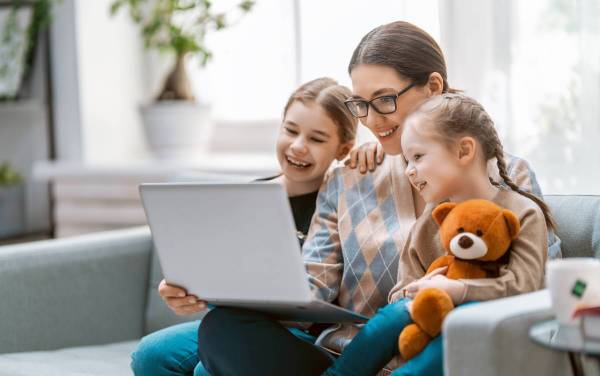 As a telehealth provider, we have been able to witness the rapid adoption of telehealth during the challenging times presented by COVID-19; and it has been encouraging to see how many organizations have quickly deployed virtual care to not interrupt services to their patients. But what does the future of telepsychiatry look like after COVID? Will more providers use telehealth after it's no longer the only option? At innovaTel, we believe that telehealth is here to stay and the future of healthcare delivery is going to be a hybrid of in-person visits and telehealth services where appropriate.
A Shift in Perspective
For years, innovaTel has been advocating that telehealth is just as effective modality as in-person care, though many were still unsure. However, due to the rapid adoption of telehealth over the last few months, both patients and providers have seen the benefits of telehealth. The standard of care remains the same, the only difference is that the provider and patient are connecting remotely.
Before COVID, innovaTel clinicians had very strong patient satisfaction results and did not have a hard time with patient adoption of telehealth. There were of course patients that were unsure about trying telehealth for the first time but more often than not, patients adjusted well to the new medium. Many people tried telehealth during COVID for the first time because they did not have an alternative, and what we've found is that even patients that were unsure, had a great experience.
As a result of COVID, there has been an increase in patients seeking behavioral health services. Before COVID, 1 in 5 Americans needed mental health services, recent models suggest that this could increase to 1 in 3. Telehealth is going to be a critical component of care delivery to meet this demand.
Telehealth Legislation Post COVID
In 2020, there has been more progress with advancements in the regulatory environment over the last 5 months than there have been in the last 5 years with telehealth. The Centers for Medicare & Medicaid Services have proposed a permanent expansion of telehealth benefits for medicare beneficiaries beyond COVID-19. This expansion will also help to advance access to care in rural areas.
This expansion of telehealth benefits is a step in the right direction, and we hope that future legislation will continue to accommodate the telehealth modality. innovaTel and other like-minded behavioral health organizations have been advocating for many of the barriers that have been lifted during this time remain permanent, specifically the Ryan Haight Act exception that will increase access to substance use disorder treatment. This exception allows prescribers practicing via telehealth to prescribe controlled substances to patients without a prior face-to-face exam while the designation of a public health emergency remains in effect, and with the opioid epidemic existing alongside a pandemic this is incredibly necessary.
Navigating a New Modality
Change is scary, and the tremendous amount of change happening right now is unchartered territory for everyone. The current landscape requires us to be more flexible than we have ever been before. Although telepsychiatry was not new to innovaTel, what was new for our clinical team was patients connecting remotely from their homes. Prior to COVID, innovaTel providers would connect via telehealth technology and all patients would be located in a physical clinic. As shelter in place orders began to roll out, innovaTel's entire clinical team pivoted alongside our clinic partners to ensure that care was not interrupted and rolled out multiple platforms and protocols to reach patients wherever they were located. The innovaTel team was incredibly flexible and worked quickly to ensure that patients were able to continue to be seen, and there were a lot of lessons learned in the process.
We have gotten feedback from some of the clinics that we work with that some of their providers were not as comfortable going fully virtual and becoming a telehealth provider, and that's understandable. This is a big change for a lot of organizations and historically, most organizations have time to plan a thoughtful telehealth rollout and implementation, carefully selecting which providers are interested in providing care this way. However, time was not an abundant resource when trying to pivot during COVID, everyone had to adapt quickly.
Adapting to Change & Looking Forward
innovaTel has developed a lot of educational content to help support providers that are doing telehealth for the first time, including best practices and tips and tricks from our years of experience. As with anything new, the anticipation and uncertainty is often scarier than actually doing it. A critical part of adapting to this change is educating both patients and providers. Nobody likes surprises, which is why it's so important to train your staff on how to educate patients on what to expect. The process will run much smoother and with greater outcomes when people know what to expect.
If you or your clinic are getting started with telepsychiatry, we recommend downloading our telehealth tips guide or listen to our best practices webinar done in partnership with Relias.
---
Internet Explorer is no longer supported.
Please use a different browser like Edge, Chrome or Firefox to enjoy a full web experience.
It's easy to make the switch.
Enjoy better browsing and increased security.
Yes, Update Now