Learn about innovaTel's solutions during COVID-19 →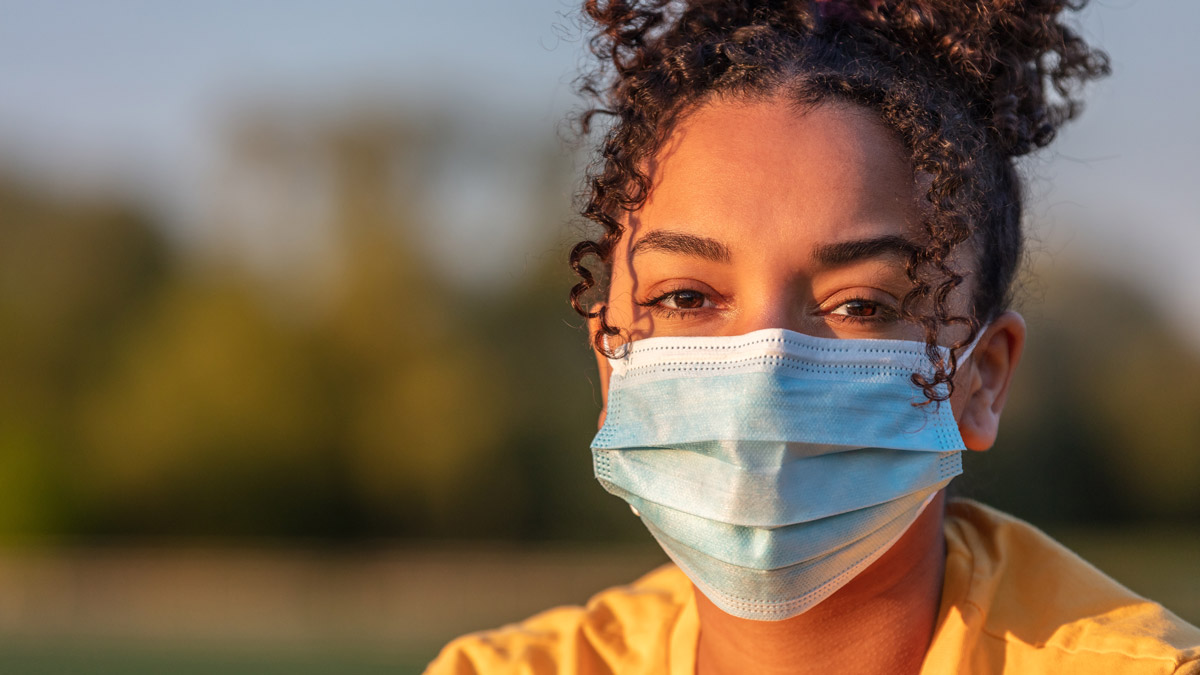 Recovery from substance use disorder isn't reserved for a certain type of person because substance use disorder itself doesn't discriminate. It can impact anyone, regardless of age, gender, race, geography and socioeconomic status.
Recovery is for everyone, as the National Council for Mental Wellbeing so eloquently stated as part of National Recovery Month — recognized every September.
And everyone includes teenagers.
Just about every adult can attest to some type of turmoil during adolescence. However, statistics indicate that half of all mental health conditions emerge by the age of 14, although most go undetected or untreated, according to the World Health Organization. Suicide is a leading cause of death among teens, and depression is one of the leading causes of disease and disability among adolescents.
And lately, today's teens have had to deal with an increasing emotional burden, as a global pandemic upended school, social opportunities, home life and financial stability. That burden, it appears, could be fueling an increase in substance use among teens.
A recent investigation by Reuters found that the rate of drug-related 911 calls involving teens increased by 43% last year as adolescents navigated remote learning and dealt with an absence of social or physical outlets. Among those emergency calls for help for teens, Reuters also noted that the need for naloxone — a drug that reverses an opioid overdose — increased by 34% from 2019 to 2020.
Parents, it appears, are concerned, too. A recent poll, conducted by the National Council for Mental Wellbeing, found that a majority of parents believe the fallout from the COVID-19 pandemic affected their child's mental wellbeing and three-quarters of parents believe schools should offer mental health support services for students to alleviate the impact.
It is this intersection of needs, one that traverses mental health and substance use, where remote providers may be able to help clinical teams improve access to care for adolescent patients in need of treatment. Remote providers, such as the psychiatrists, psychiatric nurse practitioners, licensed clinical social workers and addiction specialists who work for innovaTel, allow mental health organizations to expand their portfolio of services to better meet the needs of the communities they serve.
By improving access to care, mental health organizations are also making the possibility of recovery more accessible. And in the face of a growing need, National Council President Chuck Ingoglia recently highlighted the urgency for the introduction of additional resources for youth.
"The mark of the COVID-19 pandemic has gone beyond physical health. It has negatively affected children and adolescents during a crucial time for emotional development," Ingoglia said, as part of a recent press release. "We must provide parents, teachers and community leaders with access to key mental health and substance use information and resources to improve wellbeing among young people as we navigate the new school year and beyond."
Improving access, by expanding staff or diversifying treatment specialties, allows mental health organizations to meet patients where they are — and that includes adolescents.
To stay up to date on innovaTel news, including new treatment specialties such as MAT services for substance use disorder, sign up for our monthly updates.
---
Internet Explorer is no longer supported.
Please use a different browser like Edge, Chrome or Firefox to enjoy a full web experience.
It's easy to make the switch.
Enjoy better browsing and increased security.
Yes, Update Now