Learn about innovaTel's solutions during COVID-19 →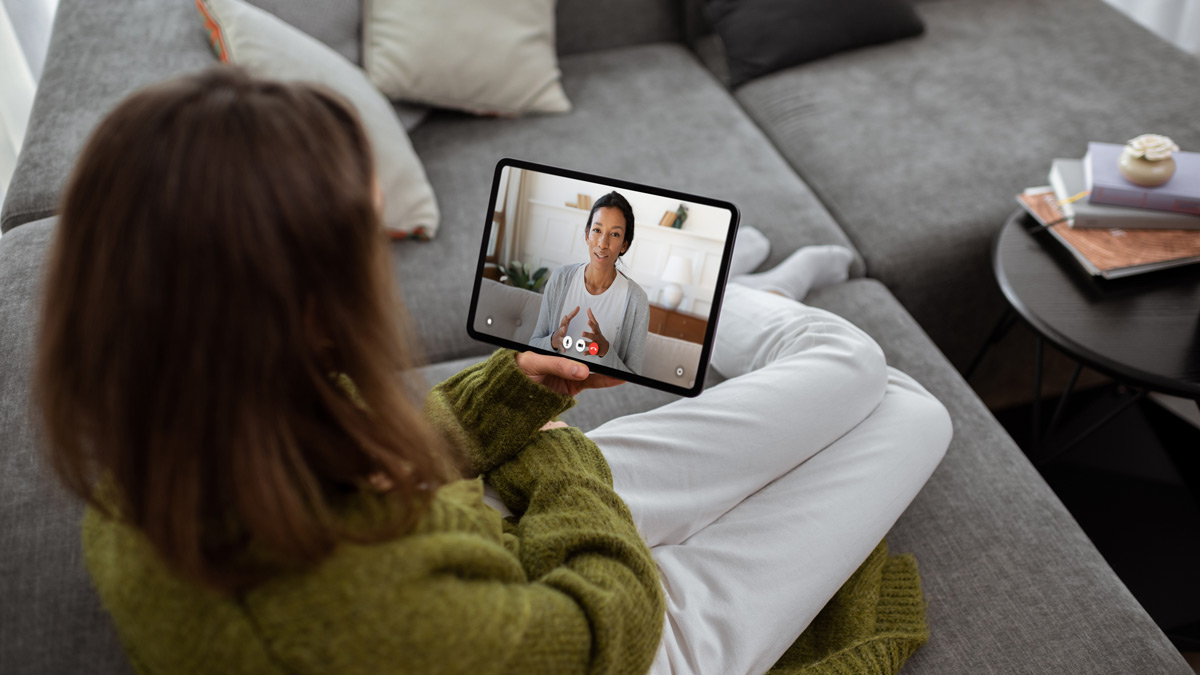 It's no secret that the need for substance use disorder treatment has increased in recent months. The isolation and stress brought on by the pandemic has influenced, according to experts, a sharp spike in drug overdose deaths — setting a new record for the U.S. over a 12-month period.
An overwhelming majority of those deaths are linked to opioid use.
To meet the needs of a growing patient population, mental healthcare leaders are charged with adjusting, responding and offering appropriate care while also managing the simultaneously increasing mental health needs from patients who aren't living with substance use disorder.
And sometimes patients require both mental health and substance use disorder treatment. Needs, it appears, are converging.
When it comes to treatment for opioid use disorder, medication-assisted treatment (MAT) programs have proven themselves to be more effective than traditional abstinence-based programs, according to respected experts and comprehensive studies conducted by academic institutions and industry advocacy groups. MAT programs, a harm reduction approach to care, meets a patient where they are and offers treatment with FDA-approved medications.
The Substance Abuse and Mental Health Services Administration (SAMHSA) has stated that "regardless of what setting MAT is provided in, it is more effective when counseling and other behavioral health therapies are included to provide patients with a whole-person approach."
At innovaTel, this exact sentiment — coupled with the state of clinical needs — is fueling our recent service expansion to offer MAT programs through telehealth partnerships with mental healthcare organizations looking to improve and expand access to life-saving care.
The need for treatment exists, the need for improved access to care exists, and telehealth partnerships provide an opportunity to meet those needs, regardless of geography, even when it comes to MAT programs.

At innovaTel, our MAT program support offers MAT-waivered providers focused on a harm reduction approach. And every provider receives initial and ongoing support from a Board Certified Addiction Psychiatrist. In addition, our program offers a robust set of policies and procedures designed for MAT programs, including:
MAT Readiness Packet

MAT Clinical Workflows

MAT Policies and Procedures/Clinical Operations

Medication instructions, requirements and guidelines
MAT programs are still relatively new to the behavioral health field compared to an abstinence-based philosophy. Depending on a provider's training, geographic treatment area and era of training, MAT programs may contradict or complement their personal, long-held treatment philosophy.
But, since the evidence bears out the efficacy of MAT programs, our expanded services offer support for behavioral health leaders looking to integrate a harm reduction philosophy into their treatment offerings to address the needs they're seeing related to substance use disorder.
And because MAT programs may be new to many community-based organizations, we've made sure our partnerships offer specific guidance on best practices that come with introducing and maintaining a MAT program. Our clinical roots, coupled with our years of experience as a telehealth partner offering remote providers for clinics in need of additional support, affords us an opportunity to expand and help behavioral health leaders where and when they need it most.
And that ability to introduce new services ultimately impacts patients in need of care. Because improved access improves outcomes.
To learn more about our MAT Program service, contact us today to learn more.
---
Internet Explorer is no longer supported.
Please use a different browser like Edge, Chrome or Firefox to enjoy a full web experience.
It's easy to make the switch.
Enjoy better browsing and increased security.
Yes, Update Now