Learn about innovaTel's solutions during COVID-19 →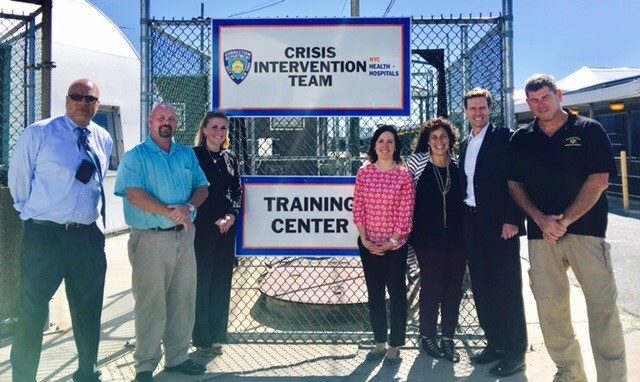 Director of Forensic Psychiatry, Dr. Keelin Garvey, joined June Binney and several other correctional representatives from Massachusetts for a tour of Rikers Island's mental health programs. Ms. Binney is the Director of Criminal Justice Diversion for NAMI Mass, and serves on the NYC Department of Correction's Crisis Intervention Team Advisory Board.
Dr. Garvey and the Massachusetts group visited Rikers Island's, specialized mental health units, and observed their extremely innovative, collaborative CIT program designed to train correctional officers and mental health clinicians to respond to inmates in crisis.
Rikers Island's CIT program involves talented actors from the Screen Actors Guild playing inmates in mental health crisis, allowing staff to learn and practice effective de-escalation and crisis intervention strategies in a real-life setting. It was truly an educational and inspiring trip!
---
Internet Explorer is no longer supported.
Please use a different browser like Edge, Chrome or Firefox to enjoy a full web experience.
It's easy to make the switch.
Enjoy better browsing and increased security.
Yes, Update Now