Learn about innovaTel's solutions during COVID-19 →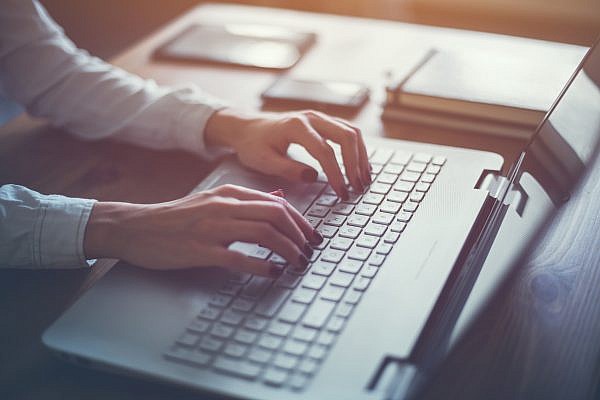 People ask me this all the time. "Is it like Skype?" Sort of, but in a secure, HIPAA-compliant kind of way. "Isn't it weird for the patients?" Nope- at least not according to volumes of telepsychiatry research or our own survey data. And my personal favorite: "Do you wear pants?" Of course. Yoga pants.
"What do you actually do all day?" I treat patients, without the "extra" stuff that often accompanies working in an office setting. I have contacts at every facility who are able and willing to help with administrative tasks like getting releases of information signed and acquiring past records. Labs are ordered and results are received, all electronically. I am never chasing down pieces of paper like I did when I worked in an office setting. I sit down, log in to the EMR, and everything I need is there. The nurse on the other end checks vital signs and brings the patient into the designated telepsychiatry office, and we're ready to go.
"Don't you miss subtle details?" At innovaTel, we do our best to ensure that we don't miss anything- we use large-screen monitors to review records and write notes, and a separate widescreen laptop with a high definition webcam and an echo cancelling speaker to communicate with patients. We also prioritize excellent communication with staff in our facilities- they play a vital role in providing additional information about our patients, including hygiene issues, evidence of intoxication, and waiting room behavior.
Working from home has become increasingly common in this digital era. On a personal/lifestyle level, there were some obvious benefits, like working closer to my kids' school so I am always available for "emergencies." Luckily these hypothetical emergencies are extremely rare, so this is more about peace of mind than actually dashing off to school at a moment's notice. Which is certainly possible now. Giving up my 45+ minute commute each way was also easy. I certainly don't miss fighting traffic to get home in time to get my kids to their after school activities, or having to forego some activities altogether because I couldn't get there in time. These days, when my last patient walks out of the office, I finish up my note and I'm there to pick up my kids about 10 minutes later. There is no one to stop me on my way out the door.
Then there are the unexpected perks. My flowers thrived this summer, because I actually watered them. Like, every day. My dogs get to roam free in my yard for a good part of the day. I have time to throw dinner together in the morning before signing on, when I would have been commuting. None of these things happened when I was out of my house for 10 hours a day.
Is telepsychiatry for you? If you would like to water your flowers, play with your dogs, and pick up your kids on time from school instead of fighting traffic or sneaking to the office kitchen for stale donuts, it might be. Reach out to innovaTel if you want to find out!
– Keelin Garvey, MD, CCHP
---
Internet Explorer is no longer supported.
Please use a different browser like Edge, Chrome or Firefox to enjoy a full web experience.
It's easy to make the switch.
Enjoy better browsing and increased security.
Yes, Update Now